Both firms were fined following an inspection by WorkSafeBC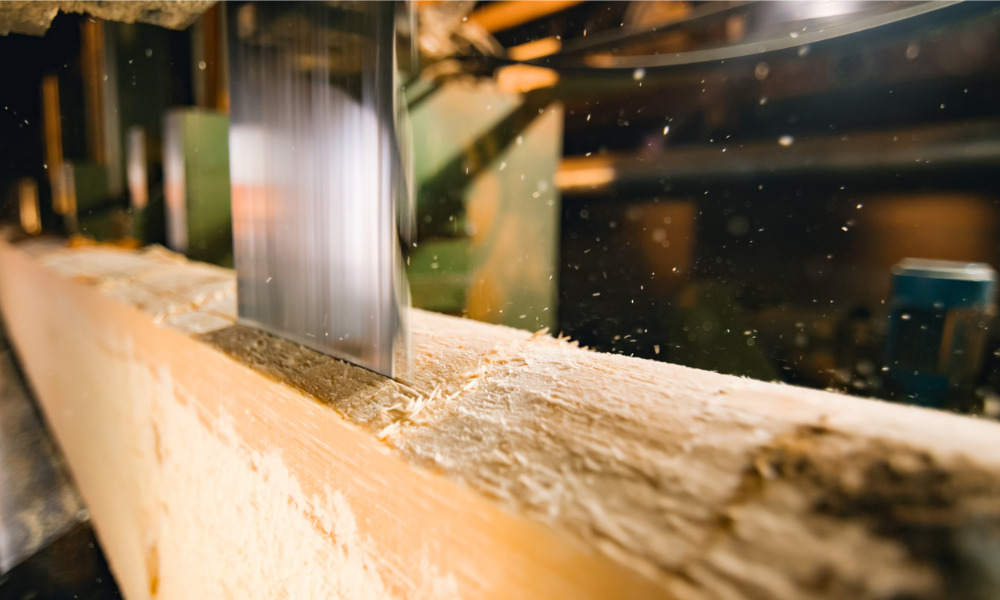 WorkSafeBC recently attended a lumber mill facility in Surrey, B.C., operated by The Teal Jones Group in response to an incident.
The incident occurred when a worker was conducting maintenance on a lumber sorting machine, while standing on planks inside a sorter bin.
The worker ending up falling around 5.2 metres (17 feet) and sustained injuries.
Following an inspection, WorkSafeBC determined that no fall protection had been in place at the time of the incident. Furthermore, workers were apparently not required to use fall protection when access the sorter infeed with a hazardous surface below (which included take-away chains and beams) to perform maintenance.
WorkSafeBC says that "the firm failed to ensure a fall protection system was used where a fall could involve a greater risk of injury than from impact on a flat surface. This was a repeated violation based on violations that had occurred at other locations of this firm."
In addition, The Teal Jones Group failed to ensure that fall protection was being used for work at heights over 3 metres (around 10 feet). These were both high-risk violations. The Teal Jones Group was fined $319,676.38.
Another firm, West Fraser Mills Ltd., which operates a sawmill and planer mill facility in Chetwynd, B.C., was fined $337,671.71 following an inspection by WorkSafeBC.
After inspection, WorkSafeBC found accumulations of primary and secondary wood dust in multiple locations. These included ignition sources, such as electrical cables, and friction drives.
WorkSafeBC says that "the firm failed to ensure the health and safety of all workers at its worksite, a repeated and high-risk violation."
Both firms have requested for these decisions to be reviewed.