Calgary company fined $70,000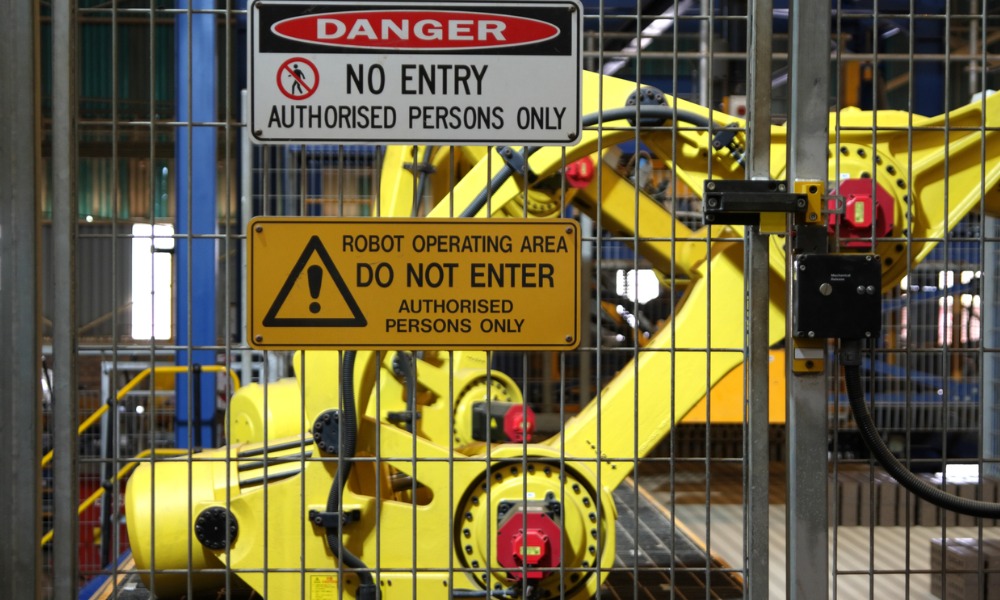 On May 22, 2016, a worker was in a robot palletizing cage when the robot arm activated and pinned the worker against the conveyor, resulting in serious crush injuries.
A Lassonde pleaded guilty to section 384(1) of Alberta's Occupational Health and Safety Code for failing to ensure the design, construction, installation, testing, start-up, operation and maintenance of an industrial robot system complied with CSA Z434-003 (R2008), Industrial Robots and Robot Systems General Safety Requirements.
The Calgary-based company was fined $70,000 inclusive of the 15-per-cent victim fine surcharge and placed on two years of corporate probation.
All other charges were withdrawn against A Lassonde.
Source: Alberta Labour