But U.S. truckers crossing border still required to be fully vaccinated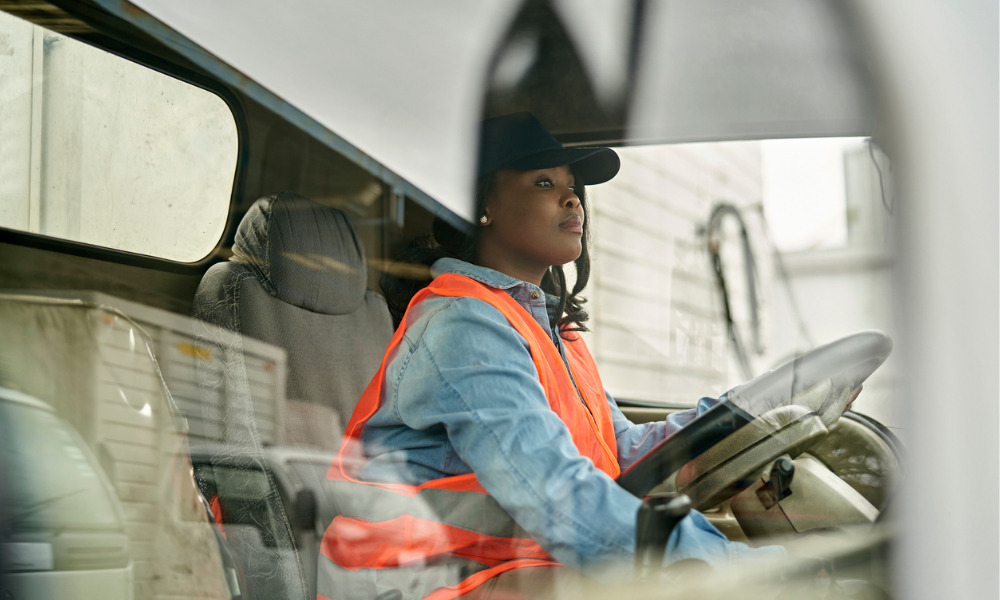 Canada will no longer be mandating Canadian truckers to be vaccinated against COVID-19 before they can cross in from the United States, according to reports.
These workers will not have to quarantine if they are unvaccinated or have received only one dose of the vaccine, according to a report from The Canadian Press. The decision was reported days before the COVID-19 vaccination mandate was set to take effect on Jan. 15.
The decision was taken to ensure smooth supply chains, according to Reuters, citing a source from the Canadian government.
Truckers have warned that the vaccination policy will put additional strain on supply chains amid the latest COVID-19 surge and the shortage of workers.
"There are many of our members who have already said they will not be dispatching unvaccinated drivers across the border," said Stephen Laskowski, head of the Canadian Trucking Alliance, according to a report from CTV News.
Transport companies never opposed the vaccine mandate; "it's the timing of it," said Laskowski, citing supply-chain pressure points ranging from clogged ports to sick workers and inflation.
In mid-November 2021, the federal government announced that truck drivers crossing into Canada would need to be fully vaccinated by Jan. 15.
Had this plan pushed through, about 10 per cent of the 120,000 Canadian big-riggers who go through that route may not be able to work because they have not received the jabs, said Laskowski.