Cannabis-impaired driving still a significant issue among young Canadians, finds survey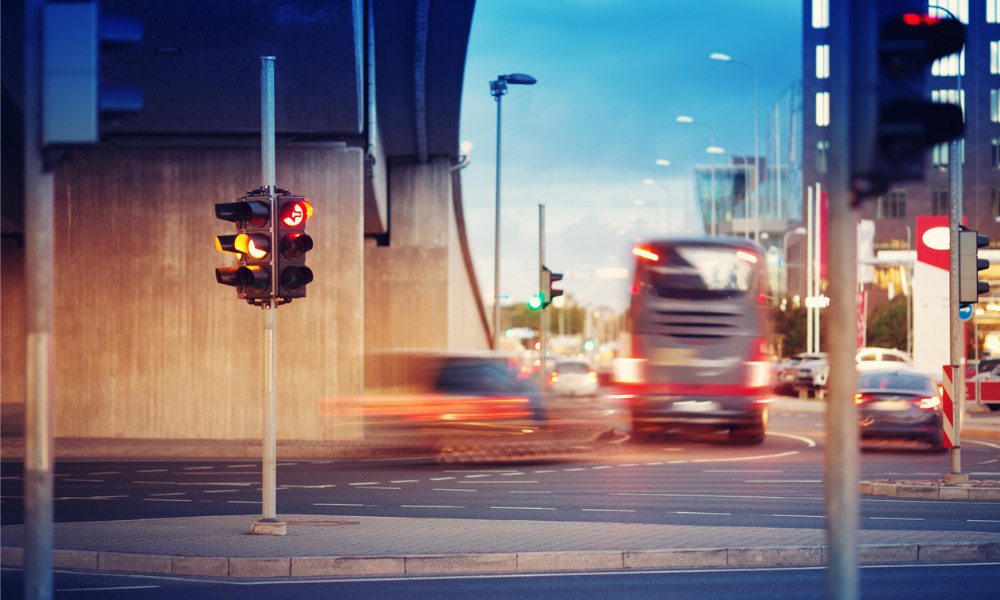 Nova Scotia is seeking public feedback on the province's draft regulations under the new Traffic Safety Act.
The proposed drivers' regulations have been made available online for public comment since Sept. 17. The draft regulations are being released in stages, beginning with drivers' regulations, followed in sequence by the regulations for vehicles, rules for using the road and penalties and other administrative changes. Each phase for public input will last 30 days.
"Many months and extensive consultation with targeted stakeholder groups have gone into the development of these draft regulations. Now it is time to hear what Nova Scotians have to say," said Lloyd Hines, minister of transportation and infrastructure renewal. "The existing act was written in the early 1920s and we need to modernize our laws. We want the new act to be more flexible and responsive."
This is the first time Nova Scotia has made draft regulations of this magnitude available for public comment prior to proclamation, according to the government. Nova Scotians can get more information and provide feedback here. The deadline feedback submission is on Oct. 16, 2020.
The new Traffic Safety Act, replacing the Motor Vehicle Act, was passed in 2018. The new act will govern and regulate the registration and identification of motor vehicles and the use of provincial highways and roads. This includes drivers licences, the registration and inspection of vehicles, traffic laws and equipment standards.
The driver's regulations address standards, licensing, training and suspension. Key improvements to the more than 80 regulations affecting drivers include:
updating the licence classification system to reflect the national standard
changes to the demerit point system to harmonize with the rest of the country by reducing suspension time and eliminating conditional licenses
simplifying the steps for obtaining a graduated drivers licence and learners permits for commercial vehicles
clarity and consistency for driver education courses
eligibility and medical requirements for different drivers' classes
application and renewal processes for drivers licences
The act and regulations will take effect following the public review phase and once upgrades to the Registry of Motor Vehicles computer system are completed.
Cannabis-influenced driving
Meanwhile, one-fifth of 18-24-year-olds – equivalent to roughly 675,000 Canadians – say they have driven high or been in a vehicle with a high driver, according to research released recently by the Canadian Automobile Association (CAA).
The finding from the poll of 2,824 Canadians carried out June 5 to 16, 2020 points to the need for more public education to make sure everyone understands the risks of driving high, according to Ian Jack, vice president, public affairs at CAA.
"Gen Z is a very socially conscious generation that understands the dangers of driving drunk. But there is a significant group who don't associate the same risky behaviour with smoking cannabis or doing edibles," said Jack.
In November last year, a Responsible Care Use survey found that one-third of employees believe that if they have disclosed their medical cannabis license to their employer, they can consume the substance during work, which is not the case.
Jack also noted CAA's new national video campaign Do Anything But Drive, which carries a simple message for Gen Z: if you're going to do edibles, do anything but drive.
"In our campaign, we try to take a light-hearted approach to the reality that some people will take cannabis edibles. Whatever else you choose to do, please make sure you don't get behind the wheel. Plan ahead. Make arrangements for a safe way home, be it a designated driver, a taxi or rideshare, or staying over, just like you would after drinking," said Jack. "We're hoping Gen Z will take the Do Anything But Drive message to heart, and show the leadership for themselves and others we know they can."
In January, Safe Work Manitoba launched a new Safe Driving at Work Plan which aims to help employers make driving safer for their workers. Last year, to mark National Safe Driving Week (Dec. 1 to 7), the Canada Safety Council and the Insurance Brokers Association of Canada reminded drivers that they can stop road accidents caused by distracted driving.