Projects to form foundation of Manitoba's new Provincial Clinical Network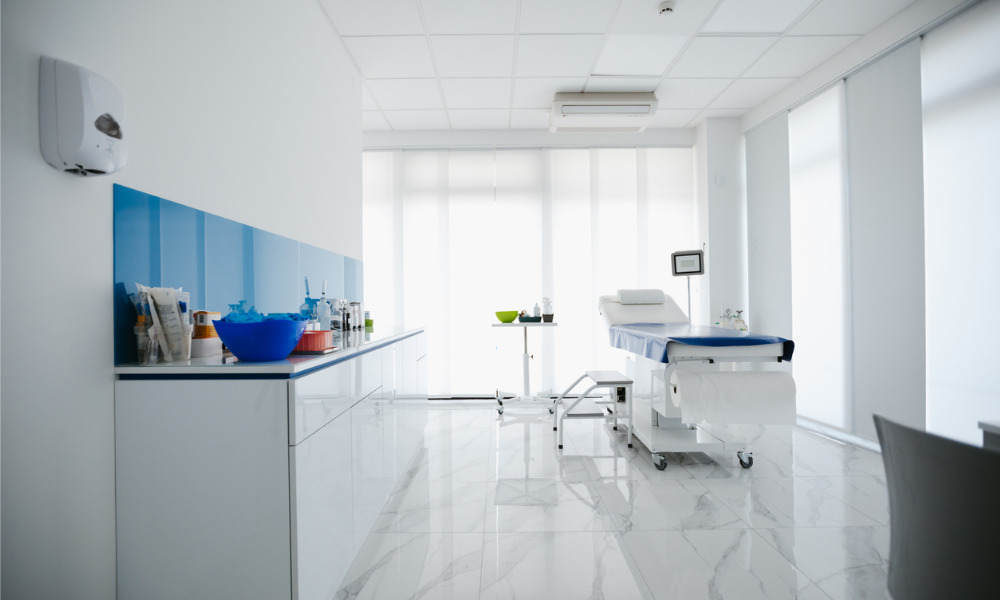 The Manitoba government is investing $812 million in health-care facilities across the province.
"Better health care for all Manitobans, with reduced wait times and improved access with more services closer to home, requires a bold vision and action plan for a stronger, more prosperous province," said Premier Brian Pallister. "Together, we are planning for that future – for our children and our grandchildren – by listening to our public health-care leaders and the ideas of our doctors, nurses and other health professionals, and investing in solutions that are made-in-Manitoba for Manitobans."
The investment will be for 38 projects, including new facilities, as well as renovations and expansions to existing infrastructure.
These projects will form the foundation of Manitoba's new Provincial Clinical Network, a system of health services that will improve access and enhance the quality and reliability of care while reducing provincial wait times, according to the government.
The clinical network will also reduce the need for many Manitobans to travel long distances for care by providing more services in a community closer to home.
In July, Ontario announced it is investing $324 million as part of a wider, comprehensive surgical recovery plan that will enable hospitals and community providers to operate at 110 to 115 per cent capacity.
Expansion, renovation
B.C.'s announcement also includes nearly $70 million to enhance health services in Brandon, establishing the Brandon Regional Health Centre (BRHC) as a centralized hub of specialized services for western Manitoba.
The addition and renovations at the BRHC will include:
approximately 30 new medicine beds,
a new intensive care unit with additional staffed adult beds to meet the increasing demands of the health region and the province, and
a renovated and expanded neonatal intensive care unit.
"Today's announcement is the next step for Brandon Regional Health Centre's exciting future role as the province's hub for specialized services in Western Manitoba, said Brian Schoonbaert, CEO, Prairie Mountain Health. "The enhancements to BRHC's intensive care unit, the neonatal intensive care unit and the new medicine beds will provide the necessary infrastructure and supports to continue to provide exceptional care to our clients, patients and residents."
Meanwhile, the government will also expand and renovate the Western Manitoba Cancer Centre which will serve as a regional cancer hub. The project will include:
an anticipated 7,000-sq.-ft. expansion as well as renovation of existing space including additional exam rooms and treatment spaces; and
a new medical linear accelerator (LINAC), commonly used for delivering external beam radiation treatments to patients with cancer.
These investments have been identified as part of Manitoba's Clinical and Preventive Services Plan, Pallister added. Released in November 2019, the plan was developed and led by clinical leaders and health system experts from across the province.
In January, Manitoba signed a partnership that will allow health-care workers delivering care in settings that pose an increased risk of exposure to COVID-19 to select the most appropriate personal protective equipment (PPE) they require.
In June, the federal and Nova Scotia governments announced they are jointly investing more than $14.2 million on seven projects that will upgrade infrastructure at several hospitals and long-term care facilities in the province.