Agency issues 4 new recommendations to improve safety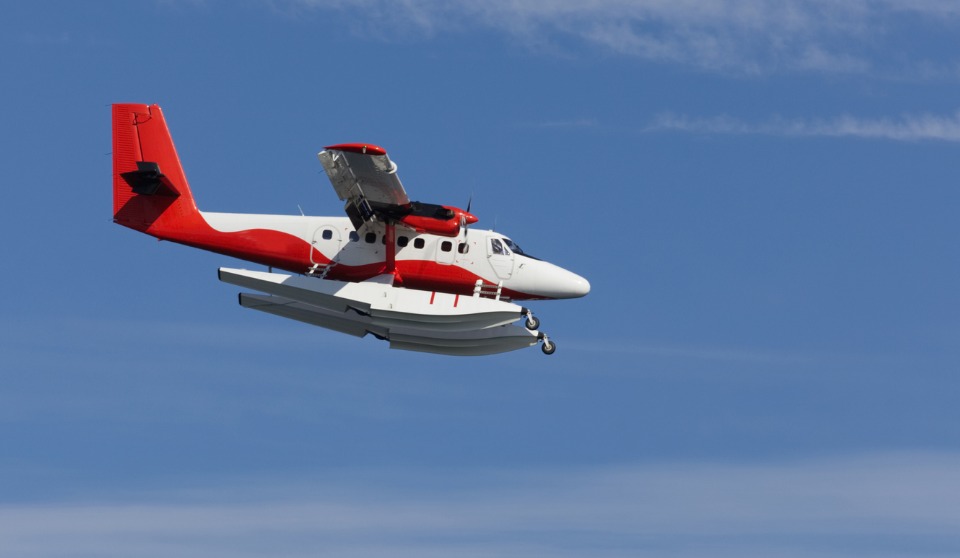 While the commercial aviation industry has shown an improved safety performance over the past 10 years, the air taxi sector has experienced more accidents and fatalities than all other sectors of commercial aviation combined, according to the Transportation Safety Board of Canada (TSB). Air taxis are smaller aircraft and helicopters that carry less than 10 passengers. They provide a wide variety of services, such as transporting commuters by float planes, bringing workers to remote areas and delivering food to small communities.
"Air taxi operations take place in a very different context from other sectors of commercial aviation. Very unlike large scheduled airlines, air taxi services often have no set schedule and fly into remote areas in uncontrolled air space with few or no aerodromes or navigation aids," said Kathy Fox, chair of the TSB. "Flights are shorter resulting in more takeoff and landings (and) access to basic weather information or the latest aircraft technology may be limited, especially when the aircraft themselves are sometimes decades old."
Last week, the TSB released a new report titled Raising the Bar on Safety: Reducing the Risks Associated With Air-taxi Operations in Canada. It studied over 700 occurrences in the industry, reviewed 167 TSB investigation reports and conducted 125 interviews with air taxi operators.
It determined the main reasons for incidents in the sector can be boiled down to two factors, the first being an unacceptance of unsafe practices.
"I'm not talking about flagrant rule violations; I'm talking about a gradual drift that occurs over time with every successful — though not necessarily safe — flight. For instance, flying overweight or flying into marginal weather or forecasted icing, or flying with minimal fuel reserves," said investigator-in-charge Glen Whitney. "Operators may not see (these practices) as unsafe because they are viewed as part of getting the job done."
The second overarching factor is inadequate management of operational hazards. This may include sub-optimal crew pairing, dispatching a flight with a different pilot after the first pilot refused or not having scales available to ensure aircraft do not fly when they are overweight, Whitney explained.
Recommendations for air taxi safety
While the TSB has previously issued 22 recommendations that would affect the air taxi industry, it issues four more in this most recent report. The first is for Transport Canada to collaborate with industry associations to develop strategies, educational products and tools to help air taxi operators and their clients eliminate the acceptance of unsafe practices.
"That means getting clients, passengers, crews and operators to stop accepting unsafe practices, even unwittingly," said Fox. "And to speak up to prevent them from happening. It will mean proactive safety management all aimed at creating a culture of operating safely."
The second recommendation is around promoting proactive safety management processes and positive safety culture. TSB wants major industry associations to promote this thought training as well as sharing best practices, tools and safety data specific to air taxi operations.
"Many industry organizations have promoted initiatives that go beyond the current regulations, setting a higher standard for members; a road map, as it were, toward best practices and safer flights," Fox said. "Many are already on this path, but we think more can be done."
The third recommendation is closing the gaps in the air taxi regulatory framework. Some operators choose to do the bare minimum that is just required by legislation — such as providing only required training or not making safety improvements to older aircraft — while others go above and beyond.
"[They] include concepts that are not yet addressed by regulation. For example, establishing their own higher minimum requirements for pilot flight experience or scheduling two pilots even if only one is required. And implementing a safety management system," said Fox. "This difference in practices creates an uneven level of safety."
Lastly, the fourth TSB recommendation is collecting activity data (such as hours flown or number of takeoffs and landings) specific to the air taxi sector. Currently, when this information is collected by the federal government, it is collected for commercial aviation as a whole, but not broken down by sector.
"This is critical because if there's a change in the number accidents, we have no way of knowing whether it was because there were fewer flights or because of something else," Fox said. "And stakeholders need the data to determine if their actions are actually working."