Suspect has yet to be found, RCMP investigating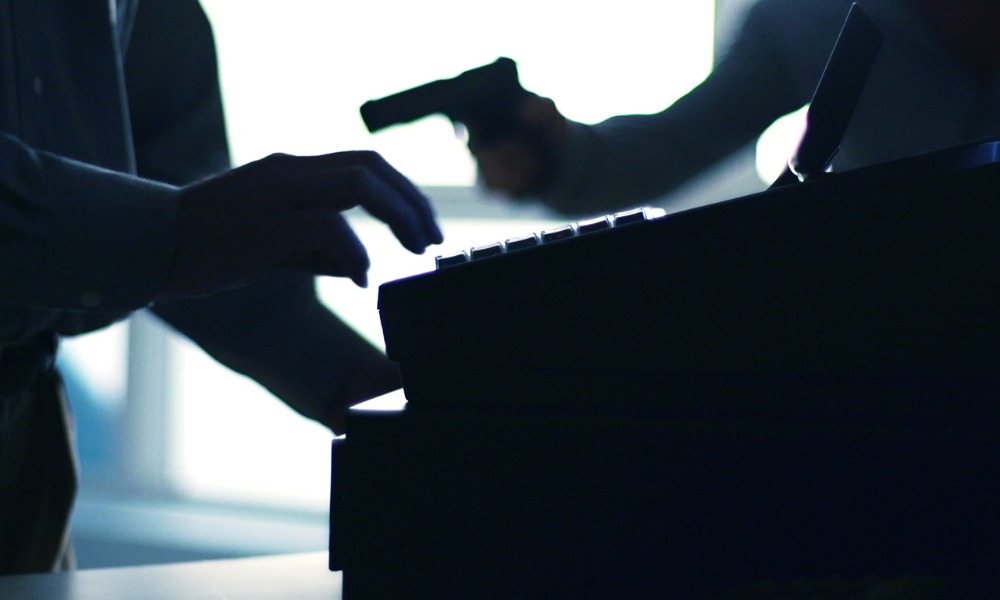 A store clerk was fatally shot last week during an attempted armed robbery in Edson, Alberta.
Police were called to a sporting goods business on 50 Street around 5.30pm on Thursday when a male suspect entered the store with the intention of robbing it:
"An unknown male suspect entered a business with a firearm and attempted to rob the business. During the interaction, the suspect discharged the firearm and injured an employee.
The suspect who was unsuccessful in the robbery attempt fled the business — leaving the firearm behind — and departed in a vehicle," said Cpl. Tammy Keibel, RCMP spokesperson, in a news release on Friday.
The Edmonton Journal reports that the worker suffered critical injuries, was transported to hospital by emergency medical services (EMS) but later succumbed to his injuries.
The victim has yet to be named, but has been identified as a 44-year-old man from Yellowhead Country, RCMP told CBC.
No other workers were injured during the attempted robbery.
RCMP says that the male suspect fled the area in a vehicle, leaving the weapon behind. The vehicle has since been located but the suspect has yet to be found.
Edson Mayor Kevin Zahara said in a Facebook post on Friday:
"We offer our sincerest condolences to the family who are dealing with unbelievable grief following this tragic event.
In true Edson fashion, I know our community will rally around them and provide support any way we can.
We also offer our thoughts and prayers to the business owner, colleagues and friends. We ask that anyone with information that may assist in the investigation to contact the RCMP immediately."
Town leaders and the RCMP are asking that anyone who has information pertaining to the robbery contact police by calling the police by calling the Edson RCMP detachment at 780-723-8822 or their local police department.
Tips can also be (anonymously) submitted by calling Crime Stoppers at 1-800-222-8477 (TIPS) (or online at www.P3Tips.com).
Alberta RCMP Major Crimes Unit has taken over the investigation with the assistance of Edson RCMP. An autopsy has been ordered by the Office of the Chief Medical Examiner and will be completed next week, according to the RCMP. The investigation is ongoing.
Edson is located around 200 kilometres west of Edmonton.
These types of incidents are relatively rare in Alberta. Nevertheless in 2020 a clerk at the Bluffton City General Store was shot during an armed robbery attempt. The incident occurred after a suspect refused to pay for his gas and groceries, reports the Edmonton Journal. The suspect was confronted by the clerk, who was subsequently shot and sustained a non life-threating injury.
Previously, a 73-year-old male taxi cab driver died following a shooting in Scarborough, Ont.