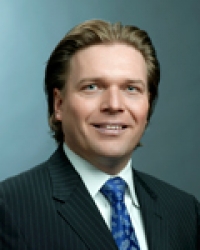 Alberta's Employment and Immigration Ministry has commenced with a series of targeted safety inspections focusing on the safe use of forklifts and other mechanical equipment. Thomas Lukaszuk comments on the new initiative, and explains what employers can expect.

The Alberta government is increasing Occupational Health and Safety (OHS) inspections at worksites where forklifts and other powered mobile equipment are used, according to a statement released by the organization.

"I have instructed my officers to inspect sites throughout Alberta where forklifts and similar equipment are typically used," Thomas Lukaszuk, Minister of Employment and Immigration, responsible for Occupational Health and Safety, said in the statement. "If necessary, they will issue stop-use orders on the machinery or even stop-work orders for the site. There is no excuse for worker health and safety to be at risk."

The targeted inspections, which began on February 22 and will continue for several weeks, are in response to the number of injuries and fatalities involving forklifts and other similar equipment over the past few years. Officers will focus on hazards related to such things as worker training, competency and supervision, safe operation of equipment as well as maintenance and modification of equipment. The inspections are over and above Occupational Health and Safety regular inspection activity, and all aspects of OHS law will be enforced.

"Any and all equipment will be inspected, and the usage of it will be inspected," said Lukaszuk, "in addition to our regular occupational health and safety checks throughout Alberta."

As far as what employers and the public can expect of the inspections, Lukaszuk said: "Expect one of our inspectors to show up at your workplace unannounced. They will not be receiving any heads-up. Our inspectors will simply show up at the place of employment and request all the logs for [the] training of employees, and inspect the equipment, and observe the usage of this equipment. [At that point,] our officers have been instructed by me to utilize any and all means within the legislation to enforce the prevailing legislation."

Lukaszuk also confirmed the province will share the findings with Albertans once the inspections are complete and the results have been tabulated. "At the end of this focused inspection, we will publish the results— that is, how many work sites were inspected, [what] breaches were found, if any, and what measures were taken to rectify the problems.

This is the first of three targeted inspection campaigns planned for 2011, with inspections focusing on young workers and residential construction to follow.

Employers and workers can access an informative document on Forklift Health and Safety Best Practices Guidelines by visiting employment.alberta.ca/safeandfair.