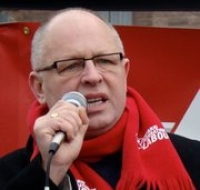 The Ministry of Labour's recent appointment of the Interim Prevention Council on Occupational Health and Safety is getting support from the Ontario Federation of Labour. The labour group says it's a step in the right direction.
The Ontario Federation of Labour (OFL) welcomed the Ontario government's announcement appointing members of the Interim Prevention council on Occupational Health and Safety.

"We are hopeful that the Interim Prevention Council will mark a new era of 'zero-tolerance' for employer negligence towards workplace health and safety," OFL president Sid Ryan said in a statement. "The government has taken impressive steps to make Ontario safer for workers in every trade."

The announcement comes a week after Metron Construction Corporation and several of its officers faced initial court appearances for Criminal Code charges that could lead to life prison sentences for the deaths of four workers. It also follows a recent judgment in Québec that resulted in the first ever trial decision examining the occupational health and safety criminal negligence provisions under the Criminal Code.

The appointment of the Interim Prevention Council was a response to the recommendations put forth by the Expert Advisory Panel on Occupational Health and Safety, which conducted a review of Ontario's existing OHS prevention system. It was the most comprehensive review of Ontario's health and safety system in 30 years and produced 46 recommendations.

The Expert Advisory Panel was launched following the tragic deaths of four migrant workers when their scaffolding on a Toronto high-rise collapsed on December 24, 2009. These deaths were the catalyst for the OFL's high-profile "Kill a Worker, Go to Jail" campaign and featured prominently in the Panel's deliberations, the OFL said.

The new six-person council, which includes two representatives from labour, will be tasked with recommending a chief prevention executive to the province and overseeing the implementation of the recommendations of the Expert Advisory Panel. Among the Interim Council appointees is the OFL's health and safety director, Vernon Edwards.

"The Panel gave us the knowledge and the council will give us the tools to empower workers to make their workplaces safer and go after the bad bosses who put cost cutting ahead of safety," Ryan said in the statement. "This council will be tasked with hiring the watchdog and giving it teeth."

"The Ontario government should be commended for taking swift action and for ensuring that workers' voices will be represented on the Interim Prevention Council. To understand the risks, we have to be listening to the people whose lives are on the line," said Ryan. "With government, workers and employers working together, we can prevent unnecessary injuries and deaths."

The Ontario Federation of Labour represents 54 Ontario unions and over one million members.