Mathews Dinsdale shares annual report on key takeaways from this year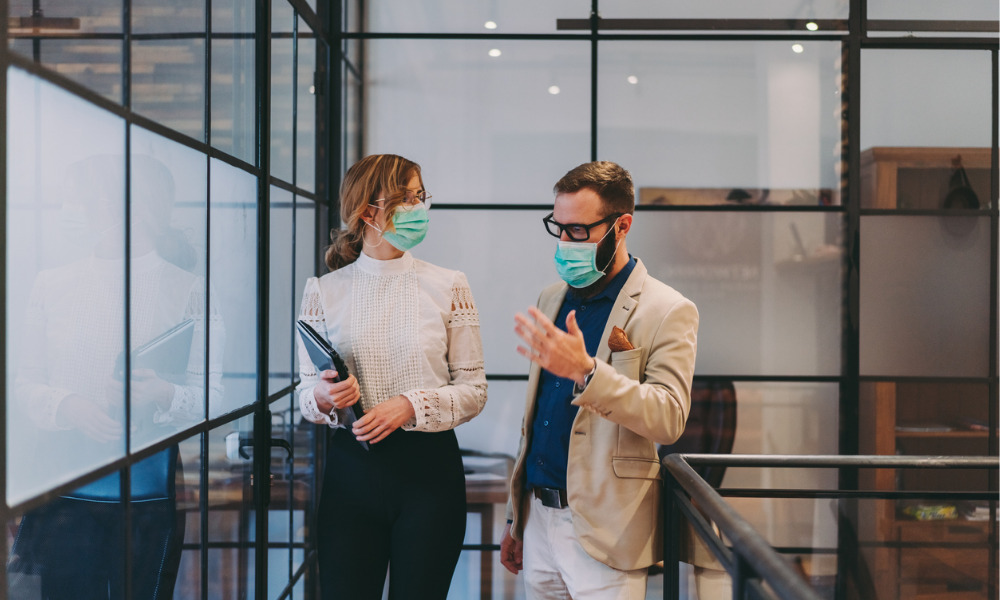 In a webinar last week, leading law firm Mathews Dinsdale & Clark did their annual review of the top OHS takeaways of 2020.
Key legal trends in the OHS sphere this year include:
1. Creative sentences (a sentence imposed which does not include a fine or imprisonment). For example, Ontario is moving towards sentences potentially involving corporate probation.
5. COVID-19 vaccinations and fitness for duty – a trend which will most likely continue into 2021.
6. Exposure to civil claims for workplace accidents. Mathews Dinsdale says that corporate representatives such as directors or working owners may potentially not be immune from liability in a workplace incident.
During the webinar, the speakers also discussed key cases and events which occurred in 2020 in Nova Scotia, Ontario, Alberta and British Columbia. Notably in Ontario:
In July 2020, the Ontario government expanded the ability for electronic proceedings in Provincial Offences Act matters – largely due to the pandemic and the difficulties courts have in remaining open (indeed, at the time of the webinar, Provincial Offences Courts remained closed).
In British Columbia, one key takeaway which was brought up was the fact that the election of a majority NDP government* will mean a greater emphasis on workers' rights.
Speakers including John Illingworth, Jeremy Warning, Deanah Shelly (all based in Toronto), Loretta Bouwmeester (based in Calgary), Paul McLean (based in Vancouver) and Kyle MacIsaac (based in Halifax).
*The New Democrats won 55 seats in the British Columbia election in October (and around 45 per cent of the popular vote). Premier John Horgan will thus be staying on for a second term.