Seasonal flu and heatwaves currently cause more fatalities in Canada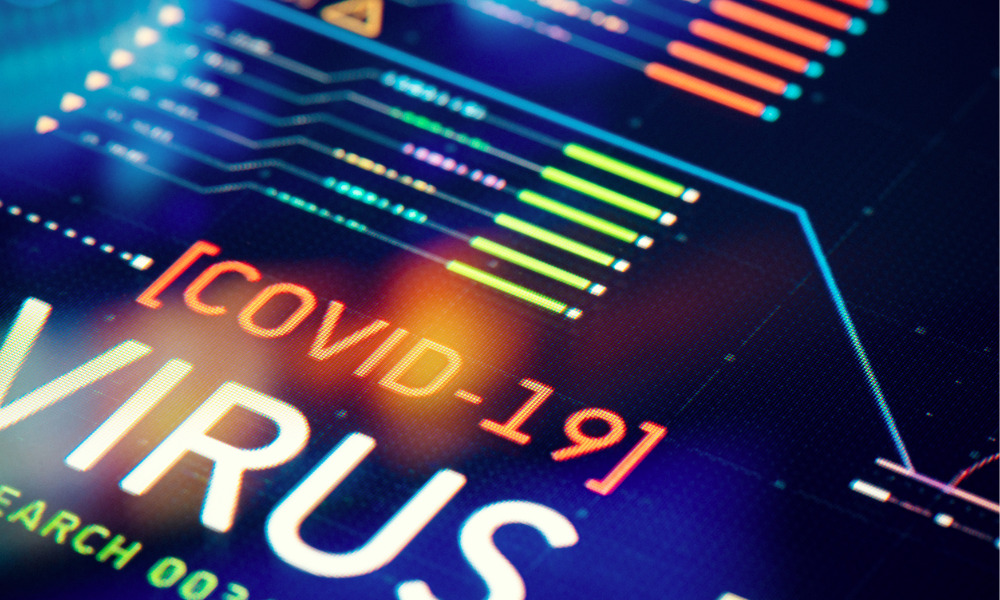 Coronavirus has certainly been a deadly pandemic and COS is not suggesting that you should be flippant about the virus, especially in the workplace. As of March 9, there have been a total of 111,746 confirmed cases worldwide. According to the Canadian government, as of March 8, there are a total of 62 cases of COVID-19 confirmed in Canada, with one fatality so far in BC.
The World Health Organization (WHO)'s Director General, Tedros Adhanom Ghebreyesus, has stated that globally around 3.4% of reported coronavirus cases have resulted in fatalities. This number is of course subject to change as the virus progresses and with new data being measured every day, this figure could actually be lower.
With all this said and keeping in mind the as-of-yet unknown nature of the virus, it is important to not fall prey to unnecessary panic or fearmongering.
So far, the virus is likely to have more important consequences for those of an advanced age or with underlying health problems. People in that situation should stay at home and/or avoid crowds or public places. For the rest of us, washing hands regularly and thoroughly is the most effective remedy so far -especially in larger cities where the use of public transport is prevalent.
With that said, here are five things currently considered more deadly than coronavirus:
Comparisons are currently being drawn between seasonal flu and COVID-19. According to a New York Times report, the coronavirus is so far the more contagious of the two, though this is potentially due to mismanagement at the start of the epidemic. Figures will most likely change within the next few weeks as the epidemic is better managed.
Additionally, comparisons between the two are slightly skewed given the relatively unknown nature of coronavirus and the fact that, whilst there is no vaccine against COVID-19 there is one for the flu. Nevertheless, purely in numbers influenza is by and large more deadly than COVID-19 in Canada: it causes approximately 12,200 hospitalizations and around 3,500 deaths on average per year. Influenza and pneumonia are ranked in the top 10 leading causes of death in Canada.
Another seasonal occurrence? Heatwaves. Every year, with global warming, heatwaves get deadlier and deadlier around the world -and in Canada. In 2018, heatwave conditions were reportedly the cause of 66 deaths in Montreal alone. As opposed to the singular nature of the coronavirus, heatwaves have the potential to get worse every year.

According to WHO statistics from their International Agency for Research on Cancer, there were 9.6 million deaths from cancer in 2018, which is around 26,000 deaths per day globally. Cardiovascular diseases and diabetes also have a bigger daily toll on a world scale: according to WHO figures from 2016, cardiovascular diseases amounted to around 49,000 fatalities a day. Additionally, around 4,400 people a day died from factors directly relating to diabetes according to WHO 2016 stats.
Contrast this with the average COVID-19 deaths a day which, according to reports from fact-checking charity Full Fact currently hovers around 100-150 fatalities daily.
Automobile accidents are also likely to cause more deaths in Canada than the virus; in 2017 according to Transport Canada's National Collision Database (NCDB) there were 1,841 motor vehicle fatalities in the country.

Deaths caused by humans, specifically non-war or terrorism related homicides, also draw a higher death toll in comparison. According to the United Nations Office for Drugs and Crime (as reported by Full Fact), in 2017 around 464,000 people died in the world from homicide which equals around 1,270 people a day.
Moreover, other things such as mosquito-borne diseases, snake bites, suicide and even selfies are potentially more likely to cause more fatalities than COVID-19.