Man was carrying two weapons, threatened to harm staff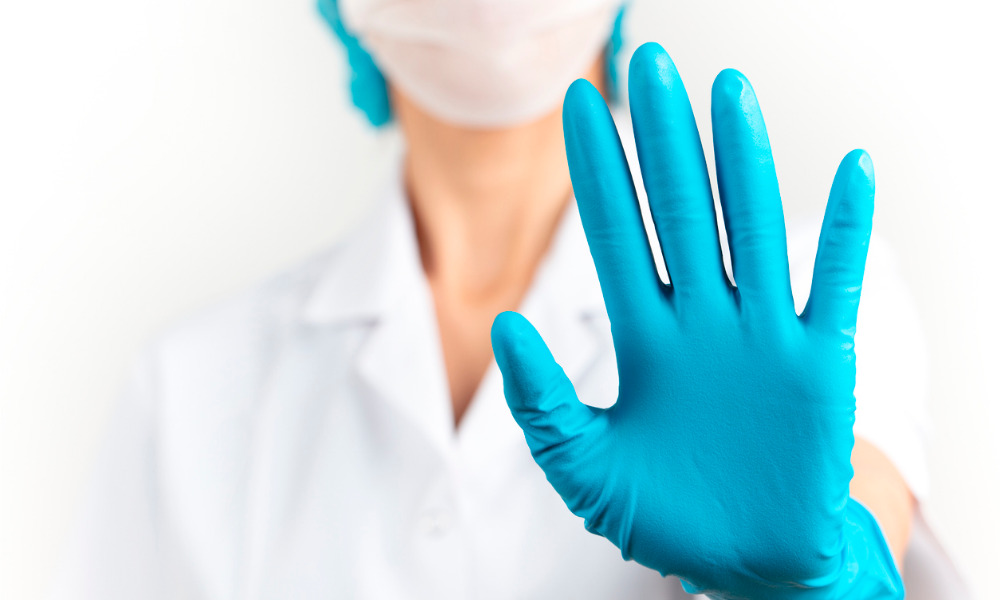 A 63-year-old in Ontario is facing more than two dozen charges for causing harm to one worker and threatening others in a hospital emergency room.
The incident happened in Goderich, Ont., on Monday. The man allegedly assaulted security and a COVID-19 screener before forcing his way into a hospital emergency room armed with two knives, reported The Canadian Press.
The suspect then threatened to harm several other staff members, according to the report citing a police statement.
Ontario Provincial Police say officers were called to the scene at around 6:30 p.m.
The suspect left before police arrived, but officers found and arrested him at his home.
There, the man resisted arrest and assaulted one of the officers, according to the police.
The officer sustained a minor injury, according to the report.
Just recently, two law enforcement workers fell victim to attacks. A Royal Canadian Mounted Police (RCMP) officer was assaulted by a woman in Nova Scotia, and a Correctional Service Canada (CSC) staff member was assaulted inside a facility.
In April, two off-duty Winnipeg Police officers were attacked. One of them was dosed with bear spray while attempting to arrest three robbery suspects. Before that, a Saskatchewan RCMP officer was shot in the head in the course of searching a property. In November 2021, a peace officer was shot and injured while at work in New Brunswick.
Two male Winnipeg Transit workers were also assaulted previously, and the union representing them called on the city government to do more to ensure transit workers' safety.
"We are calling on the City to do something to protect its employees and address the escalating violence towards transit workers, riders, and the general public," said Romeo Ignacio, ATU Local 1505 president.
"We just want to feel safe at work and in our streets. I don't think that is an unreasonable ask."