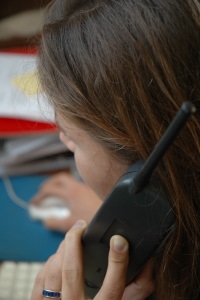 Balancing life and work can be a tricky task for many workers, but with the proper working environment and some best practices for creating a positive workplace, it can be done. One workplace health management specialist shows how.
Certain provinces across the country have something to look forward to this weekend: Family Day. A public holiday that celebrates the importance of family life, Family Day allows families a much-needed break from the
stress of work.
According to the 2001 National Work Life Conflict Study by the Public Health Agency of Canada, one in four Canadian workers are unable to
balance life and work demands.
As much as 60 per cent of workers are estimated to be struggling significantly with the issue of maintaining a sense of balance between their work and personal lives.
"These are troubling statistics," said Julie Holden, vice-president of employer services with Banyan Work Health Solutions, provider of health management service for employers and insurers across Canada.
"Employees experiencing a lack of work-life balance and high levels of stress are likely to miss more work days per year, are less committed to the organization, are more likely to consider leaving and hesitant to return to work after a disability leave."
Holden urged employers to take advantage of the Family Day holiday and use it as an opportunity to start thinking about ways to improve work-health balance among their employees, all year round.
To avoid a stressed out and unbalanced workforce, Holden suggests companies consider the following options in order to create a healthy workplace that is conducive to the employees' well-being:
• Set clear work expectations.
Often employees have competing or convoluted expectations regarding what they are being measured on — and simply what they're supposed to be doing at work on a daily basis. Employers and employees would benefit from providing clear goals that can be developed collaboratively. By removing confusing information around job expectations, employees are less stressed and can focus on accomplishing their goals.
• Offer flexible working arrangements to accommodate family and child care commitments.
This can be one element that causes anxiety among employees — arranging work-life balance, which includes ensuring their children and in some cases, their parents, are cared for while they work. Offering flexible working arrangements will ease the pressure and enable the employee to focus on the job and not worry about their families while they are at work. Work-life balance is about a culture and not a one-off "allowance" (i.e. "You can come in late next Tuesday"). It's really about empowering employees to make decisions about their work and life and how this may be harmonized for the benefit of all.
• Reduce excessive workloads.
Employees often feel overwhelmed when they're carrying too much of a workload. This sometimes happens quite insidiously. A typical scenario would entail one employee going off for a few days and the employer asking another employee to pitch in while his or her co-worker is off. Before that employee knows it, he or she has assumed part of a workload on an ongoing basis. Covering for another co-worker's temporary absence has now become part of that worker's permanent task. This leaves the employee feeling stressed and ultimately less productive. Employers and employees will benefit from having balanced, appropriate workloads which may be monitored regularly.
• Detect early signs of stress.
People often will show signs of stress if you know what to look for:
· Short-tempered/Anxious
· Overly tired
· Down or depressed
· Seemingly stuck or unable to move forward with work assignments
· Unwilling to cooperate with colleagues/conflicts
· Overabundance of mistakes or missing deadlines
Employers can educate their supervisors and workers about stress and how to help a co-worker if these signs emerge. Things like a healthy newsletter or a lunch-and-learn session can help to educate and be part of an overall health management strategy.
• Find neutral ground.
Identify a neutral go-to person inside or outside of the office who can help employees address conflicts as they arise. Conflict situations can and do arise on occasion in any work environment. Having a neutral person who can help defuse and look for positive solutions will help. Employees may feel that that they can't talk to their supervisor or manager about certain issues, so having another person to go to will be beneficial. This may be a consultant outside of the company, someone in Human Resources or perhaps a small team of two or three representatives. Rolling out a process for conflict resolution to your employees should be a positive step in the right direction.
The 2010 Towers Watson Staying@Work report revealed that those companies doing more to help employees are seeing the benefits of increased financial performance and a more stable workforce. Holden said respecting family and personal time will help build a happier and more productive workforce.