Hospitals attractive targets due to pharmaceuticals, narcotics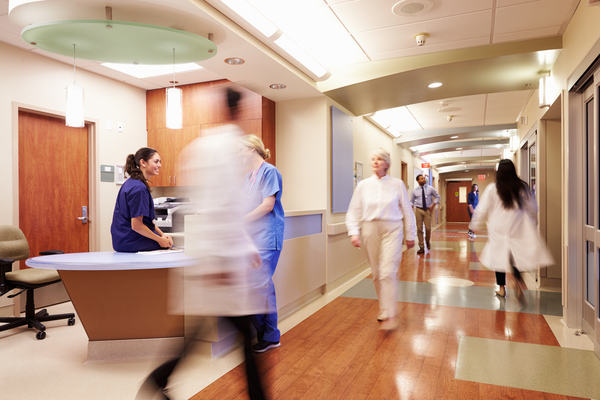 (Reuters Health) — Many health-care workers think an active shooter could one day be in their hospital — and most of them believe doctors and nurses have a special obligation to protect patients even if it means endangering themselves, a recent study suggests.
Researchers surveyed 1,017 members of the public and 684 health professionals. Overall, 18 per cent of the public and 33 per cent of health professionals said they thought the odds of a shooter in a hospital were high or very high.
In the surveys, conducted in March, both groups — members of the public and health professionals — identified hospitals as lower-risk venues than other places like shopping centers, airports or schools.
"The public's belief that hospitals are at lower risk might be grounded in the perception of hospitals as sanctuaries of caring and healing," study co-authors Lenworth Jacobs and Karyl Burns of Hartford Hospital in Connecticut write in the Journal of the American College of Surgeons.
"Although the risk of such events might be low, hospitals can be attractive targets because of the presence of pharmaceuticals, narcotics, radioactive materials, sensitive information and controversial research activities," Lenworth and Burns write.
Slightly more than 60 per cent of the public and health workers thought doctors and nurses had a special duty to protect patients, similar to the obligations of first responders like firefighters or police, the study found.
Thirty-nine per cent of the public and 27 per cent of health professionals thought doctors and nurses should take on a high degree of personal risk to help patients in an active shooter situation.
Health workers were more apt to take on a high degree of personal risk for the most vulnerable patients. For example, 45 per cent of health professionals thought they should intervene even in the face of high personal risk to protect patients in the operating room, and 36 per cent thought this should apply to patients in intensive care units. However, just 22 per cent of health workers believed they had this obligation for patients who are ambulatory, and potentially more able to flee the scene or protect themselves.
Seventy-six per cent of the public and 92 per cent of health professionals thought doctors and nurses should have a personal choice about whether to try to save patients' lives in an active shooter situation.
"If we are asking health-care providers to enter an active shooter scene . . . while the shooting is still going on, I would not expect a health-care provider to try to deal with that until the assailant is either gone or otherwise dealt with," said Peter Pons of Denver Health Medical Center and the University of Colorado School of Medicine.
"I do think, however, that when there is an active shooter situation in a hospital, staff should do what they can to ensure that patients in areas not involved in the shooting scene are appropriately protected and managed, whether that includes sheltering and barricading in place or evacuating," Pons, who wasn't involved in the study, said by email.
Gunshot wounds can cause severe bleeding, damage to organs and tissues, and infections, with worse complications the longer victims wait for treatment.
The new survey findings come amid a push by doctors and emergency responders to reduce deaths in mass shootings and disasters by teaching strangers and bystanders to step in and control victims' bleeding before emergency medical service (EMS) workers arrive.
Even without formal training, people can help a bleeding patient by calling 911, getting a first aid kit or applying direct pressure over the wound, said Jonathan Epstein, senior director of science and content development for the American Red Cross.
"Severe bleeding can be a life-threatening condition," Epstein, who wasn't involved in the study, said by email. "It can lead to significant injury or death in a matter of a few minutes."