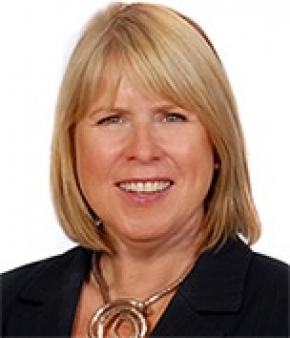 The governing Liberals plan to take control of the Niagara Health System — the largest in the province — which has come under fire for a dangerous outbreak of C. difficile.

Health Minister Deb Matthews has recommended to cabinet that a provincial supervisor be appointed to the troubled health system, which comprises six hospital sites and one ambulatory care centre.
Hospital staff are doing their "absolute best" under difficult circumstances, but Matthew said she can't ignore the fact that a "very large" segment of the public has lost confidence in the health system's administration.

"I've actually been pleased with some signs that things are getting better, but I don't think it's happening as quickly as it needs to happen, and that's why we're sending in a supervisor," she said Monday in an interview.

Friction between local residents and hospital officials — sparked by a controversial restructuring plan that closed emergency rooms in Fort Erie and Port Colborne — has been building for some time now.

The tension reached critical mass during the C. difficile outbreak, Matthews said.

At least 31 deaths in the Niagara region have been linked to the infectious bacteria since the end of May. Clostridium difficile causes severe diarrhea and is typically spread in hospitals through contact with fecal matter.

"It's not that they had an outbreak and it's not how they handled the outbreak, but clearly the community doesn't have the trust that they need to have in the hospital," Matthews added.

It's not uncommon for residents to complain about local health services, but the problems in Niagara require outside help, she said.

"I've never seen anything to the degree that we've seen in Niagara," Matthews said.

"When you've got patients coming together to express their concerns, to publicly share their stories, when family members gather together to express their concerns — that's pretty extraordinary."

The network's facilities, which serve 434,000 residents, include the Greater Niagara General in Niagara Falls, St. Catharines General Hospital, Welland Hospital, Douglas Memorial in Fort Erie, Niagara-on-the-Lake, Port Colborne General and the Ontario Street site in St. Catharines.

The restructuring plan, which brings together various programs across 12 municipalities, has caused "great consternation" among some residents, even though the board believes it will result in high-quality care, said board chairman Paul Leon.

"They've been using anything they can to advance their agendas, and this has caused a great deal of confusion and concern within our communities," he said.

A supervisor who will bring a "creative, knowledgeable, fresh pair of eyes" and find some common threads among the different groups would be welcome, Leon added.

"We hope that this individual will be able to work his magic or her magic," he said.

But the opposition parties are skeptical about the timing of the announcement, which comes just three weeks before Ontario plunges into the Oct. 6 election campaign.

They note that several Liberals hold seats in the region, including Public Safety Minister Jim Bradley and backbencher Kim Craitor.

The sudden concern over the Niagara Health System would seem more sincere if Matthews hadn't spent the last year insisting that everything was fine, said the New Democrats.

"It's just pathetic that the minister decides at the last minute — right before an election — to call in a supervisor, thinking that's going to somehow appease people who are angry and also very worried about their access to health care," said NDP Leader Andrea Horwath.

Matthews should have acted sooner in Niagara, said Progressive Conservative health critic Christine Elliott.

"Finally there's been some action taken after several months of almost complete paralysis by the minister and the McGuinty government on this issue," she said.

"Unfortunately, it comes too late for some of the families that have been impacted by the C. difficile tragedy."

Last month, the federal government sent a "disease detective" to the Niagara area to help the province deal with the outbreak, which also hit hospitals in Guelph, Napanee, Toronto, Orangeville, Hamilton and Mississauga.

The Public Health Agency of Canada sent the field epidemiologist at the request of the Ontario government, which was struggling to contain the spread of the potentially deadly bug.

Matthews hasn't yet named the supervisor, but said her request will likely be approved during a cabinet meeting Wednesday.