Appalachian miners in Kentucky, Pennsylvania, Virginia, West Virginia face particularly strong resurgence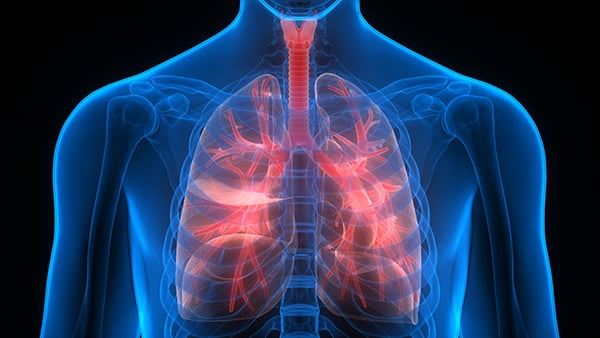 (Reuters Health) – Since the 1990s, annual numbers of U.S. coal miners with new, confirmed cases of an advanced form of so-called black lung disease known as progressive massive fibrosis have been steadily rising, according to a new study.
The resurgence is particularly strong among central Appalachian miners in Kentucky, Pennsylvania, Virginia and West Virginia, the study authors note.
"It's an entirely preventable disease, and every case is an important representation of a failure to prevent this disease," said lead study author Kirsten Almberg of the University of Illinois at Chicago and the National Institute for Occupational Safety and Health (NIOSH) in Morgantown, West Virginia.
Progressive massive fibrosis is the most severe form of pneumoconiosis, which is also known as black lung disease and is caused by overexposure to coal mine dust. The symptoms are debilitating and can lead to respiratory distress.
"Many people think black lung is a relic of the past," she told Reuters Health in a phone interview. "But it shouldn't fade from our attention."

Almberg and colleagues looked at the number of progressive massive fibrosis cases among former U.S. coal miners applying for Federal Black Lung Program benefits between 1970 and 2016. Miners can apply for financial help and medical coverage if facing disabling lung impairment, and claims are accepted when medical tests and imaging verify the presence of disabling pulmonary impairment.
Progressive massive fibrosis is "by definition" considered totally disabling, the authors note in the Annals of the American Thoracic Society.
Among 314,000 miners who applied for benefits during the 46-year period, the research team found 4,679 cases of confirmed progressive massive fibrosis, with 2,474 of these representing claims filed since 1996.
The yearly number of cases fell from 404 in 1978 to 18 in 1988 but then began increasing each year, with 383 confirmed cases in 2014, the study found. At the same time, employment has declined from 250,000 miners in 1979 to 81,000 in 2016, the authors note.
"It's pretty staggering that more than half of the cases were in the more recent period since 1996," Almberg said. "These are our first snapshots of how big this problem really is."
The increase has most dramatically impacted the Appalachian region. About 84 percent of miners with confirmed cases of progressive massive fibrosis last mined in Kentucky, Pennsylvania, Virginia and West Virginia, although only 62 per cent of claims originated in these states.

"Put simply, we still do not know exactly why severe disease has increased so much among miners in central Appalachia or when this trend may reverse," said Emily Sarver, a mining and minerals engineer at Virginia Tech in Blacksburg, who wasn't involved in the study.
Future research should look at the different factors that may affect this ongoing increase in diagnoses, such as changes in the types of dust in mining environments, said Sarver, who works with mine partners to sample dust in active operations and characterize what's in it and the size of particles.
"This is a real and very complex problem. Unlike safety issues, which are oftentimes apparent or can be identified and mitigated quickly, the exposure-response time with many health issues is quite long," she said. "If I am exposed to hazardous dust today, for example, it may not impact my lungs for a decade or more, and I may experience a different outcome than another person exposed to the same dust."
Similarly, Almberg and study co-author Robert Cohen of NIOSH and National Jewish Health and University of Colorado in Denver are working with mining engineers and pathologists to study coal mine dust in lung tissue samples to understand what causes progressive massive fibrosis to develop.
They're comparing lung tissue samples from current cases to samples collected from autopsies of former miners, and want to understand whether new mining techniques may create smaller dust particles that drive the disease deeper into the lungs or whether more toxic carbon or coal dust is being expelled from mines.
"Like any person, you should expect to be able to work for a full career and leave the workforce and still have your health and life ahead of you," Almberg said. "Coal miners aren't the only ones exposed to hazardous materials on the job, and we should be able to catch this early and prevent it from progressing to the severe stages of the disease."