Jump to winners | Jump to methodology
Employee welfare matters
The COS 5-Star Psychological Safety awards celebrate companies across Canada that are leading the effort to address mental health issues in the workplace.
The nominees are performing impressively, as illustrated by employee respondents' feedback:
75% of them receive training in programs and policies annually.


94% view respectful conflicts between employees as opportunities for teaching and/or learning.


61% have received emotional intelligence training.

"Psychological safety is the employee's capacity to show up authentically, push back, ask questions, make mistakes, and seek support without fear of negative consequences," says Shanna Tiayon, founder and CEO of Yes Wellbeing Works.
Linda Crockett, founder of The Canadian Institute of Workplace Bullying Resources, highlights the following as fundamental to a 5-Star program:
prioritize trauma-informed training on the prevention of psychological hazards and interventions for psychological safety


ensure employees know leaders and board members will also be trained


open discussions, e.g., lunch and learns, staff meetings, company newsletters, or websites


provide trauma-informed qualified services if they have an incident concern

Crockett says, "Finally, they must demonstrate zero tolerance of any psychological hazard by following their own policies and procedures consistently. Employees need to feel valued and safe, and they will when the previous points are met."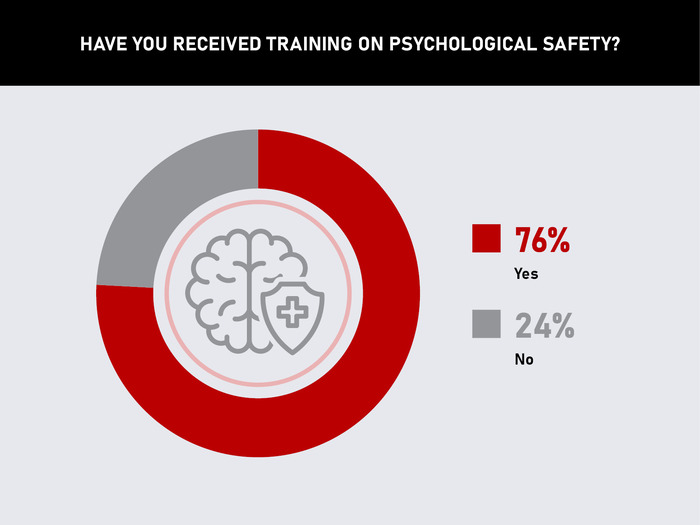 Examples of excellence
Lison McAuley, vice president of human resources at winning telecommunications firm Tbaytel, stays up to speed through employee engagement surveys.
"The results are communicated to all levels of employees and at a corporate level," she says. "We choose three items for improvement. Leaders are actually required to embed in their annual objectives actions for improving their own departments.
"There's a lot of time, effort, and follow-up invested not only in the year of the survey but also in the years in between so that we can achieve ongoing improvements and actually continue to see the needle move."
Tbaytel also invests in its people through mental health-related training and, for the past seven years, has been hosting a "respect in the workplace" program.
The company has put processes in place that include:
annual reviews and acknowledgments of policies related to harassment and violence prevention, whistleblower protection, the code of business conduct, mutual respect, civility, and workplace respect


mandatory harassment and violence prevention training for all employees and people leaders every three years


annual provision of mental health first aid training


provision of psychological health and safety training to all leaders


inclusion of the 13 factors from the National Standard of Canada for Psychological Health and Safety in the Workplace in its programs
These initiatives have enabled the company to:
attain a 93% participation rate in its employee survey


receive a favorability rating of over 70% on 11 out of 14 mental health-related items in the survey
Meanwhile, Kabir Bhagaria, a health and safety expert with fellow winner First West Credit Union, explains how the British Columbia-headquartered company differentiates itself from other organizations with unique solutions to create a psychologically safe environment.
"Around four times a year, we bring in counsellors from our partner LifeWorks, which is our employee assistance program provider, and we bring in counsellors throughout the regions," says Bhagaria. "We have a counsellor accessible in a region for a few days with time slots available where employees can connect with the counsellor while they're at work, and they can do this virtually, by phone, or in person. So, we give them time away to see a counsellor if they would like, and those have been very, very impactful."
First West has noticed leaders reaching out with regard to members of their team who need support, and the firm liaises with LifeWorks to arrange an appointment with a counsellor.
"Leadership development has been critical to creating a psychologically safe workplace. Leaders are provided with short, bite-sized pragmatic learning sessions in addition to monthly Live Well meeting topics to open up dialogue with their teams on topics related to physical and mental health on a variety of topics, such as maneuvering the 'how are you doing' conversation and sleep issues," says Bhagaira.
First West also has other programs and tools, one of which is the app Headspace, which offers methods for managing anxiety, sleep issues, and even meditation. It also has exercise and breathing tools to help employees focus on presenteeism.
Other initiatives conducted by the firm include:
an annual pulse check survey to identify gaps and areas requiring improvement (e.g., leadership support)


leadership practice sessions held throughout the year with various groups, including branch managers, assistant branch managers, and its shared services groups (e.g., accounting, IT, people services, etc.)
As a result of all their efforts, First West Credit Union has been able to:
cut long-term disability claims by 70% year over year


reduce mental health claims by 50%

Deborah Maynard, CHRO of 5-Star winner Coast Mental Health, says her organization stands out for its strong focus on employee well-being.
Some ways the Vancouver-based non-profit supports employee well-being are:
providing a clear and transparent process for managing workplace conflicts, allowing employees to consult with advisors to address their concerns without the need to file formal complaints


offering mental health first aid training to equip employees with the skills to support their peers facing mental health challenges


conducting suicide awareness training and facilitating employee groups dedicated to discussing mental health support, akin to diversity groups but with a focus on mental health


providing comprehensive training to all managers through a Mental Health Leadership program from Queen's University and LifeWorks, a certificate program that teaches managers how to support their employees' mental health


offering a wide range of resources aimed at helping employees manage stress, build resilience, and foster mutual support within the workplace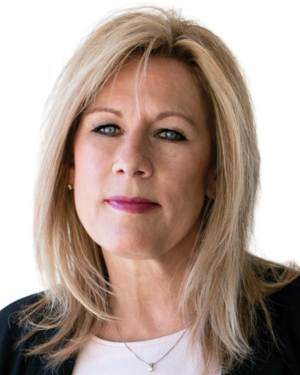 "We remain connected with our employees and keep mental health at the top of mind at all times with everything we do"
Lison McAuley
Tbaytel
Demanding psychological safety needs
Pressures from the pandemic, along with societal issues such as financial insecurities and a broadening of mental health concerns, have brought psychological safety to the forefront.
"All of these things together have led to much more pressure and unprecedented openness about mental health issues. Therefore, people are more aware of them and getting help for them," says Maynard.
This is a theme echoed by First West Credit Union's Bhagaria.
"We want to do our best to support employees who themselves are dealing with some personal challenges as well as serve members who are dealing with those same challenges, perhaps even struggling to make payments or maybe having difficulty with their mortgage payments rising substantially and trying to figure out solutions," he says.
Part of the strategy is to allow employees to build their resilience.
"They're hearing these stories day in and day out, and it can be very draining," says Bhagaria.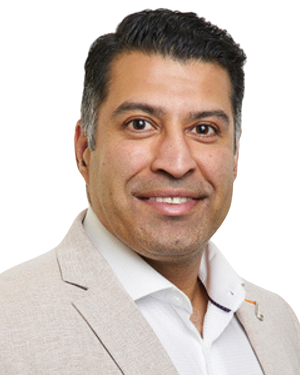 "With all the mental health programs and all of the initiatives that we've done, there has been a substantial reduction in our long-term disability claims"
Kabir Bhagaria
First West Credit Union
Employee insights
Industry expert Crockett reaffirms what employers' concerns should be.
"Ensure that all staff are trained from a holistic treatment perspective, that they have qualified services available, that their policies and procedures are up to date, and that employees have a safe place to go if they have questions," she says.
Respondents from all nominated firms enjoy many of these initiatives, but they shared with COS what areas in the workplace concern them in relation to mental health.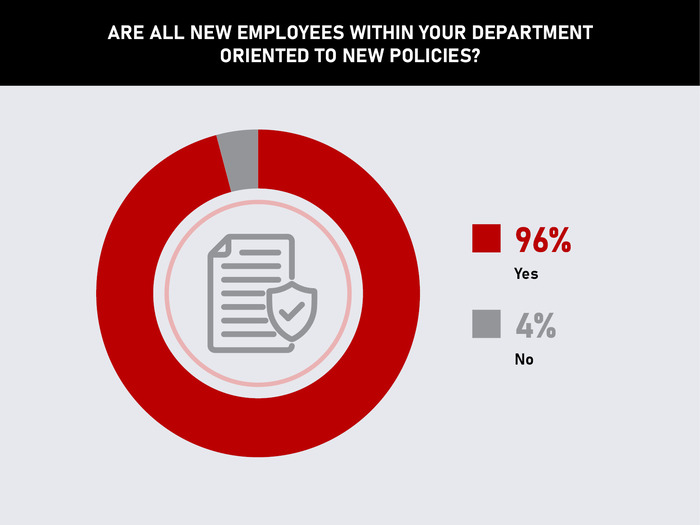 A selection of the feedback is listed below:
"High turnover due to the management and staff didn't want to escalate as they feared negative comments on annual reviews and the impact on their careers. They would rather move departments and leave it behind."


"Having stronger training on how to cope with stress and trauma would be beneficial due to irate clients, short staffing, and taking on more than you can handle."


"Our smaller company was bought by the bank a few years ago, and the change to a larger corporate environment has been difficult for some."


"A third of my department left during the pandemic, mostly when they were threatening to cut work from home."


"There is a lot of burnout. Many employees feel disrespected or ignored by management, and some employees are given obvious preferential treatment over others, whether positive or negative."


"Many who should be fired or at the very least disciplined are able to skate by with no repercussions, while employees who are suffering from legitimate mental health issues get punished when those issues affect their work."


"I work in a customer-facing department of the company. Several people have left due to verbal abuse from customers, being short-staffed, and being overworked."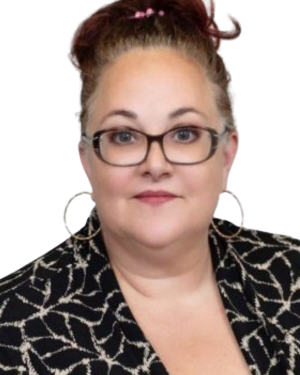 "We work really hard to ensure that our employees feel safe – not just physically but psychologically"
Deborah Maynard
Coast Mental Health

More than 500 employees
First West Credit Union
Schneider Electric Canada
Scotiabank
101–500 employees
Centurion Asset Management
Coast Mental Health
Tbaytel
10–100 employees
Insights
As part of our editorial process, Key Media's researchers interviewed the subject matter experts below for their independent analysis of this report and its findings.
Linda Crockett, MSW, RSW, SEP, CPPA
Founder
The Canadian Institute of Workplace Bullying Resources

Shanna Tiayon
Founder and Chief Executive Officer
Yes Wellbeing Works
The inaugural COS 5-Star Psychological Safety entry process consisted of two steps: an employer submission followed by an employee survey. For the submission, organizations had to complete an in-depth form asking for details of the psychological safety program initiated over the last year. Companies that successfully completed the submission phase were then sent a link to an online employee survey to be circulated internally.
Organizations had to meet a minimum number of responses to be eligible for the 5-Star Psychological Safety award based on company size. The survey asked employees to rate their company across a range of metrics that constitute drivers of employee satisfaction. Companies that achieved an overall satisfaction rating of at least 75% were recognized as 5-star awardees.
The 5-Star Psychological Safety report is in partnership with Canadian Institute of Workplace Bullying Resources, HRD Canada, and Canadian HR Reporter and is supported by the Canada Safety Council and the Women in Occupational Health & Safety Society.

About the partner association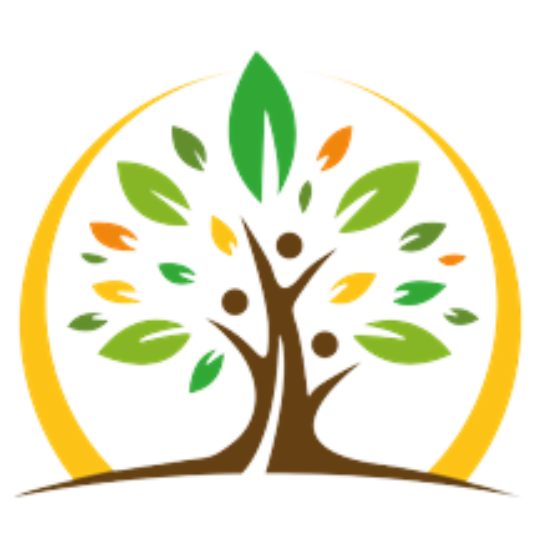 The Canadian Institute of Workplace Bullying Resources' (CIWBR) mission is to provide services to individual and corporate clients with dignity, inclusion, and integrity using evidence-based practices and approaches with openness and transparency.
Through their work, their mission is to enhance the quality of life for individuals and corporations. CIWBR's goal is to provide early intervention where they can and to provide repair and restoration of health functioning for those in need of help.
For workplaces, the mission is to provide counselling, consulting, and coaching services that lead to psychological health and safety for all.
CIWBR Mandate: Providing prevention, early intervention, restorative, and repair services for psychological safety in the workplace.