Jump to winners | Jump to methodology
Powerful changes
Energy and resources power Canada. However, the COS 5-Star Energy and Resource Companies awards celebrate the top energy companies in Canada that go beyond. They are being recognized for their:
strong environmental, social, and governance (ESG) programs
dedication to social progress
impressive health and safety policies
"Employees from all departments are provided with training that enables them to thrive in their jobs and careers"
Thomas Light, INNIO Waukesha
Top energy companies in Canada's ESG credentials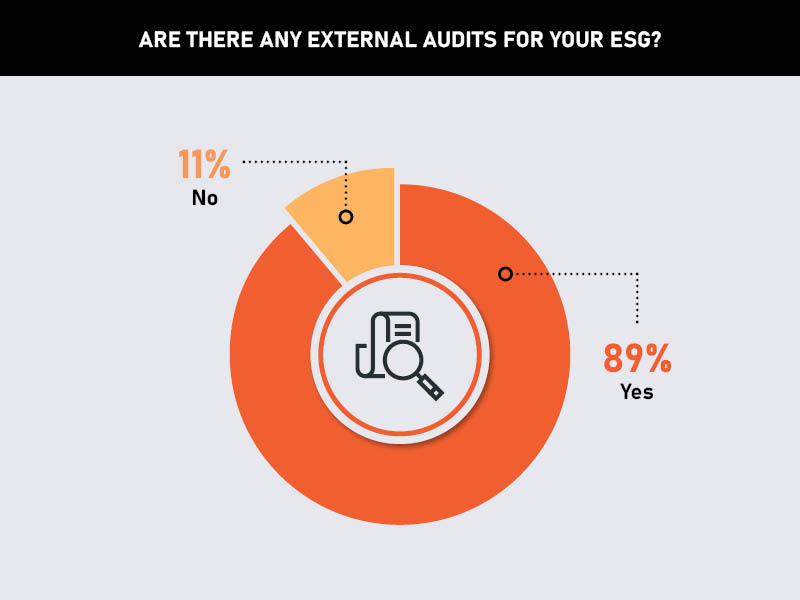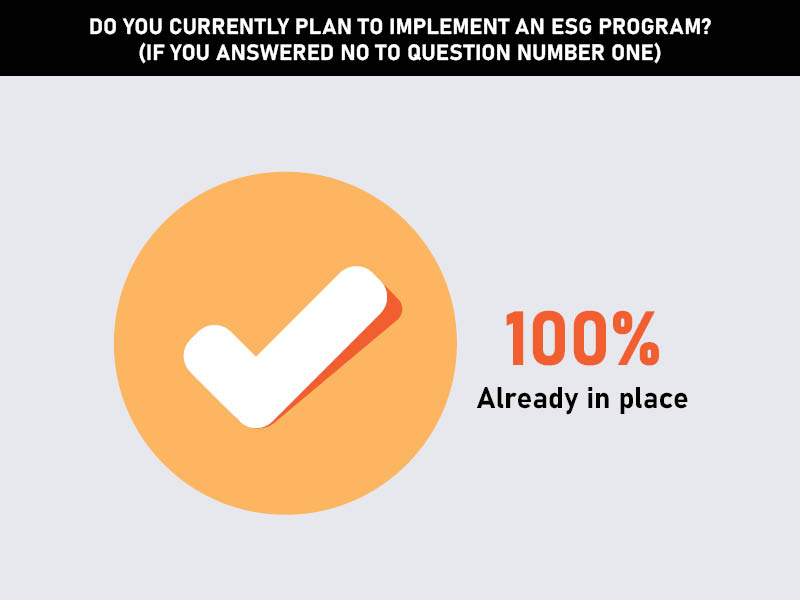 Toronto Hydro lays out its standards via its:
environmental policy
code of business conduct and whistleblower procedure
recruitment and selection policy
occupational health and safety (OHS) policy
Discussing the company's code of business conduct and whistleblower procedure, Aaron Wilhelm, senior manager, ESG and training programs, explains, "It contains a commitment to our corporate pillars, which include environmentally sustainable operations, a safe and healthy workforce and the reliable distribution of electricity."
Examples of the commitments include Net Zero by 2040, which Toronto Hydro aims to achieve in scope 1 emissions by 2040.
Heartland Generation, based in Alberta, is also transparent about its ESG metrics. The company believes ESG and value creation are inextricably linked.
Jason Hercun, director of health, safety, environment and security, says, "Heartland is focused on the ongoing decarbonization and revitalization of our assets, supporting our local communities, and operating in a safe, socially responsible, and inclusive manner."
And he adds, "Heartland has created benchmarks and is committed to transparency and accountability where it has a measured approach to lowering emissions, good governance and best-in-class safety."
Fellow 5-Star winner INNIO Waukesha's engines resemble blazing orange megamachines. With the largest boasting 16 cylinders and cranking out 5,000 brake horsepower, the giant engines empower companies in the oil and gas industries.
When it comes to ESG, INNIO Waukesha's priorities and goals are grouped into three areas:
low carbon and circular products
resilient supply chain and manufacturing
responsible operations and social responsibility
"All three pillars are underpinned by good governance and sound, transparent ethical and compliance standards such as the business's code of conduct, human rights, anti-corruption and trade compliance guidelines", explains Thomas Light, vice president – operations and supply chain.
Shawcor is a global material sciences company serving the infrastructure, energy and transportation markets. It has three priority ESG areas:
climate adaptation, resilience and transition

greenhouse gas (GHG) emission reduction
transition to clean energy
energy efficiency

diversity, equity, and inclusion (DE&I)

employee diversity and inclusion
board diversity and independence
non-discrimination and equal opportunity

safe and healthy work environment

occupational health and safety
asset integrity and critical incident management
Meghan MacEachern, director of external communications and ESG, says, "Our environmental management activities extend to actively enabling our customers to reduce their emissions through our product innovation."
Regarding its carbon footprint, Shawcor is:
optimizing its production footprint and identifying opportunities related to energy efficiency
sourcing cleaner energy, investing in renewables and establishing green power partnerships
empowering customers and suppliers to optimize supply chains and reduce associated emissions
"Heartland is focused on the ongoing decarbonization and revitalization of our assets, supporting our local communities, and operating in a safe, socially responsible, and inclusive manner"
Jason Hercun, Heartland Generation
Top energy companies in Canada on emissions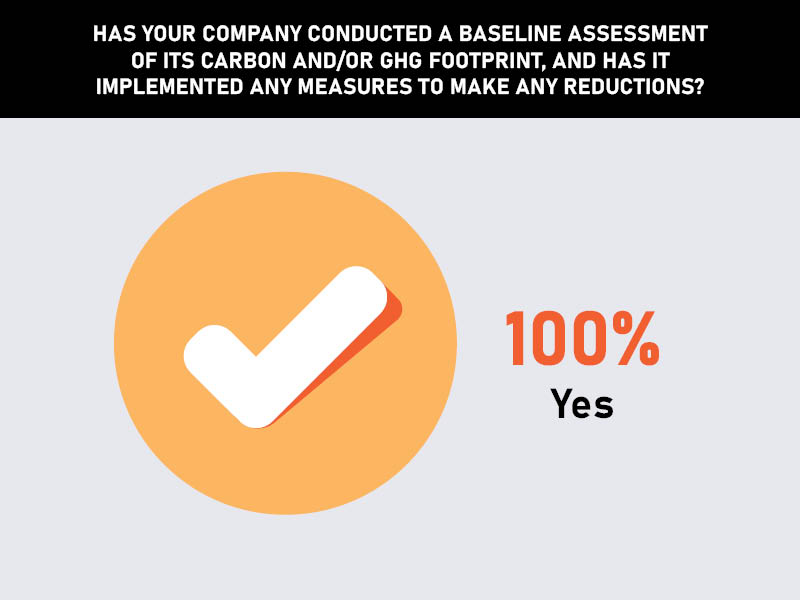 Toronto Hydro introduced two new environmental performance metrics in 2022 to track its progress toward net zero:
building emissions reduction
fleet electrification
These key performance indicators help ensure short-term (ie monthly) performance monitoring at a corporate level for long-term targets.
As a result, the firm purchased 20 hybrid minivans and has ordered 26 fully electric pickup trucks, nine hybrid SUVs and five electric power take-offs (ePTOs) for existing bucket trucks to be in service over the next year. The ePTO systems use lithium-ion batteries to provide electric power to the hydraulic system, eliminating the emissions from the fossil fuel-powered engine while the bucket is in use.
Natural gas combustion at Toronto Hydro's facilities has also:
decreased by 4% from 2020
decreased by 34% from 2017
decreased overall electricity consumption by 17% over the last five years
The company also tackled wide waste diversion efforts, including communications campaigns and improvements to receptacle availability and signage, enabling it to recycle over 93% of the waste it has generated to date in 2022. Its spill mitigation measures, including improved and more frequent preventative inspections, also reduced total spills by over 35% year over year.
Also recording impressive numbers is Heartland Generation, whose measures are the equivalent of "taking one million cars off the road". Its coal-to-gas conversions are anticipated to reduce GHG emissions by approximately 4.5 million metric tons or 35% annually.
In addition, the company has focused on prioritizing the dispatch of electricity toward assets with the lowest GHG intensities.
"Our environmental management activities extend to actively enabling our customers to reduce their emissions through our product innovation"
Meghan MacEachern, Shawcor
Top energy companies in Canada's social responsibility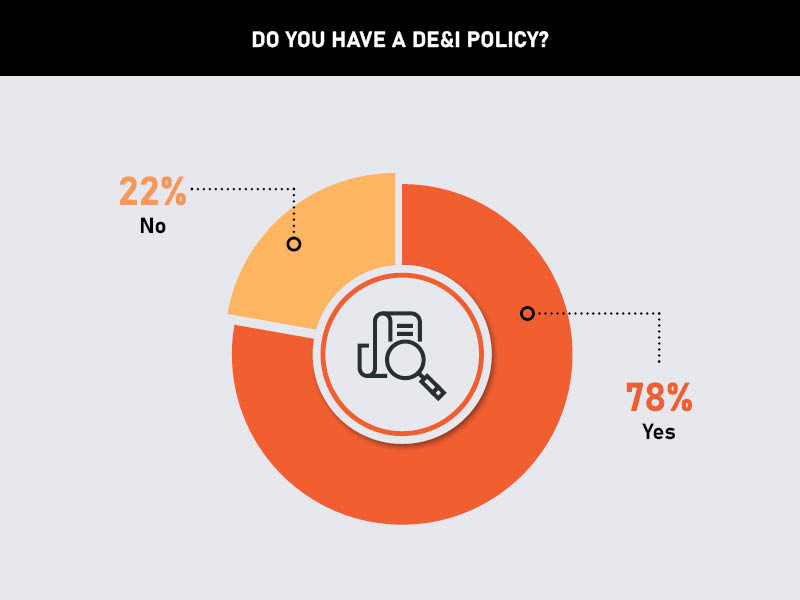 Toronto Hydro implemented an unconscious bias training program for frontline leaders. The program aimed to improve the identification of unconscious bias and adopt best practices to promote a more inclusive workplace. It was built on the success of an unconscious bias program for executives and senior leaders that was implemented in 2021.
The company has also held lunch and learn events that discussed diversity-related topics. More than 130 leaders participated, with an average satisfaction score of 97%. Through collaborations with Electricity Canada and local colleges and universities, Toronto Hydro has continued its efforts to mentor women to pursue the study of electrical engineering and other related fields, offering support through scholarships and awards.
INNIO Waukesha's manufacturing facility in Welland has a strong DE&I program that is critical to creating a culture where individuals can flourish and contribute to the shared success of the business.
"Employees from all departments are provided with training that enables them to thrive in their jobs and careers," says Light.
Through regular and structured employee practices, including hiring, retention, compensation and promotion practices, the company aims to ensure a working environment of inclusion and constantly enhance employee engagement.
In addition to the community-level focus on social issues, Shawcor has implemented a strong DE&I program.
"Shawcor's diverse workforce reflects the global nature of our operations," says Geoff Smith, chief people and HSE officer. "We firmly believe that fostering a culture of inclusion and creating a safe space for all employees to contribute ideas, insights and perspectives helps us increase employee engagement, spark innovation and make better decisions."
While Heartland Generation is committed to bolstering mental health resources and focused on pandemic-related mental health and returning to the workplace, resiliency, caregiving and well-being with new tools and resources available for employees.
The firm encouraged employees and leaders to have open and honest conversations about mental health and its impacts. It also has a campaign, Mental Health & You, with the goal of normalizing mental health conversations by providing meaningful resources and educating employees.
Top energy companies in Canada's health and safety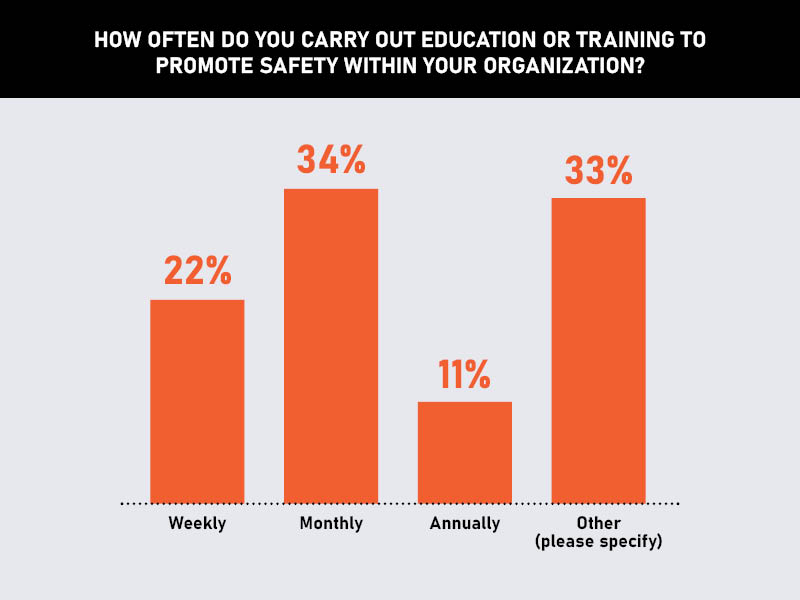 Toronto Hydro has undergone a series of safety upgrades over the past 12 months:
improved contractor safety management program and associated training
sessions for senior leaders with external counsel to better understand obligations related to contractor safety management
training for employees who manage or interact with contractors
an expanded contractor prequalification process to ensure the quality of contractors' OHS programs as well as environmental and sustainability programs
In the aftermath of the pandemic, Toronto Hydro advanced its infectious disease plans. This has comprised the implementation of several programs and protocols, including hosting multiple vaccination clinics that were available to employees to increase uptake of the COVID-19 and flu vaccines.
Toronto Hydro has also improved its motor vehicle safety program to reduce incidents. As a result, it has experienced a 55% year-over-year improvement. The company has also enhanced a number of electrical safety control measures by implementing:
wider range of insulated tools
longer insulated rubber gloves
expanded arc flash procedures
insulated rubber sleeves
And Heartland Generation initiated a working group to evaluate all aspects of strategic workforce planning (SWP) as part of the organization's commitment to continuous improvement. The goals were to:
update practices and procedures capturing best practices, site knowledge and experience
provide a consistent approach to work planning, preparation, authorization and execution
improve efficiency and enhance ease of use of the SWP while still maintaining the highest standard in employee and contractor safety
INNIO Waukesha seeks to create a strong corporate culture where employees are fully engaged and committed to making the company a healthier and safer place to work. Its health and safety goal of zero serious injuries and zero fatalities for all employees and contractors is embedded in the company's health and safety policy. To achieve this goal, a strong governance system and proactive risk management are implemented.
Algonquin Power & Utilities
AltaGas
Heartland Generation
INNIO Waukesha
Maritime Electric
Oakville Hydro
Shawcor
Toronto Hydro
The 2023 5-Star Energy and Resource Companies award was given to companies that demonstrated a strong ESG program, a measurable environmental and social impact, and a consistent health and safety policy.