Jump to winners | Jump to methodology
Building a safer future
Canadian Occupational Safety's inaugural Young Achievers awards recognize the top safety leaders under the age of 35 whose professional desire and determination is strengthening workplace safety culture and impacting workers' lives positively nationwide.
The top 40 safety leaders who made the prestigious winners' list have varying educational, training, and experience levels. However, the 2023 Young Achievers have the commonality of carrying out their duties with knowledge and expertise, along with displaying initiative and courage.
Industry insider Thomas Hanson, division manager, OHS planning, strategy and risk management at BC Hydro, lists what he expects of young professionals seeking to stand out:
evidence of dedication, currency in the field and a professional standard

track record of roles/assignments that allow for safety knowledge growth

industry involvement (attending conferences, volunteering, etc.)

team orientation

ability to understand their own strengths and development areas

good two-way communication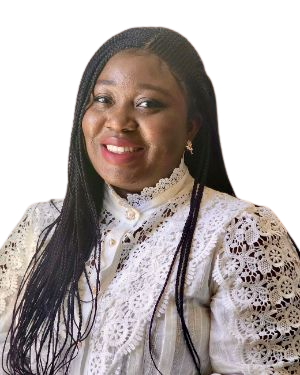 Where do you see yourself in five years?
"I'm going to get my certification as a health and safety consultant because I'd like to help smaller companies that may not have their own full-time safety person"
Tobore Adagha
Dexterra Group
Brightest young safety leaders embrace technology
At the vanguard of occupational safety is Tobore Adagha. The 33-year-old HSEQ coordinator at Dexterra Group is an exponent of harnessing tech to extract valuable data.
"With this data, you're able to properly analyze where things are lagging, where they are leading, how you can improve your processes, and how you can come up with policies that can better help workers," she says.
Since emigrating to Canada from Nigeria, Adagha has immersed herself in acquiring additional safety credentials, such as the OHSC certificate from the University of Alberta, where she is also working toward the diploma that will give her the CRSP designation.
After joining the industry in 2022, Adagha's accomplishments include:
harnessing the power of data analysis tools to marry data and health and safety to track, predict, and prevent incident trends through training and retraining

organizing awareness campaigns and webinars

conducting monthly monitoring reports to help senior leadership make informed safety decisions

critically analyzing incidents and incident trends on a weekly basis, ensuring they are correctly classified, the causes are examined, and action reviews are communicated

One of the challenges Adagha faced early in her safety career was impostor syndrome. She would second-guess herself and had doubts about being heard in the workplace. During that uncertain period, she took the initiative and registered for the mentorship program offered by the Women in Occupational Health & Safety Society.
She credits her mentor, Molly Chisholm, along with safety colleagues she calls "trailblazers" in their own right, and her organization's strong safety culture, with helping her rise above those challenges.
"I didn't know the importance of mentorship before, but now I do," Adagha reflects. "How important it is to your confidence and your job experience cannot be overstated."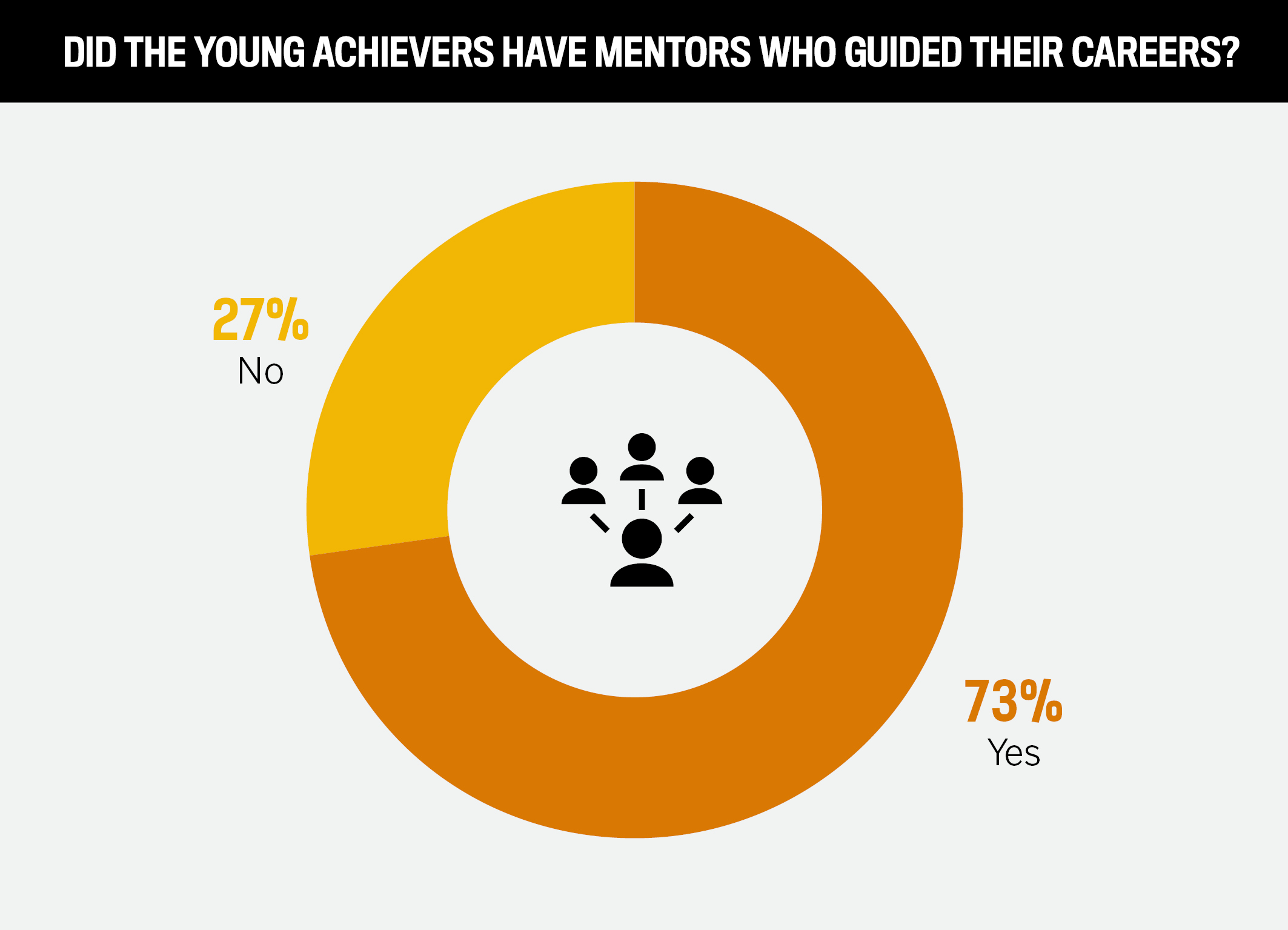 Young Achiever safety leader building a strong workplace culture
Tamara Weaver joined Modern Niagara Group from high school and is now one of their longest-tenured HSE specialists, despite being only 28. She is also responsible for claims management and has been instrumental in building the safety culture within the organization's Calgary operations and its team nationally.
The creative problem-solver has gained the respect of her peers for being a trusted safety specialist in mechanical contracting. Weaver's notable achievements include:
lowering the company's WSIB premiums and rate statements below the industry average for the last five years, three of which were consecutive, by successfully managing return-to-work and WSIB claims, ensuring workers had the coverage they needed and returned to work as soon as possible

being the only Canadian representative and one of two women on the national committee of international trade association the Sheet Metal and Air Conditioning Contractors' National Association


in partnership with colleagues, digitizing the organization's safety program, a unique and customizable one-stop shop of health and safety information for 3,000 employees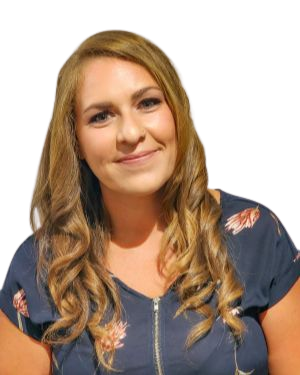 Where do you see yourself in five years?
"I want to keep learning, evolving, and finding new ways of doing things and helping people; I'd like to be managing safety for Western Canada"
Tamara Weaver
Modern Niagara Group
"It's been a big success, and everybody that's used it has loved it, so that's what counts," she notes. "It took two years to design and build a digital health and safety management system, and it's constantly evolving and improving."
Weaver has also cultivated relationships with fellow staff members over her decade of experience and credits that rapport with securing buy-in on safety initiatives and executing change more effectively.
Like her fellow Young Achievers, Weaver believes safety is a long game and invests in herself through ongoing learning. She has an OHS certificate from the University of New Brunswick and is working toward her diploma for CSRP designation.
"It's a never-ending learning journey," she comments.
Young Achiever aims to impact worker safety on a large scale
Mark Cabanlig is a decorated professional who has PMP, CSP, CMIOSH, GSC, and CSRP designations to his name.
Discussing his approach, he says, "The challenge is getting safety objectives and the safety voice heard on a bigger scale. But take those small wins; over time, those small wins eventually have a bigger impact."
An example of the 32-year-old safety manager at Toro Aluminum's prowess was how he secured senior leadership buy-in to produce a training video for window installers, used across the company's business units and issued to subcontractors.
Cabanlig's strong leadership and courage to stand up for workers is also evident in his other achievements, which include:
reducing the company's injury rating each year since 2016, with recordable injury frequency down annually from 28 to 23

developing company-wide initiatives, such as a metric system of KPIs and a bonus deduction system for subcontractors, further reducing incidents and credited with helping to transform the safety culture

creating knowledge gap assessments for workers, supervisors, and leaders to determine root causes that can lead to incidents and presenting action plans to the executive team

"To be successful in safety, you have to come from a place of authenticity," he adds. "If you see safety as just a job, a paycheque, you won't get far. But if you see it as a career to keep everybody safe, you can go home happy because you did something good that day."
Colleagues note that Cabanlig's approach to safety is refreshing and authentic. His nominator said his "deep passion for his craft is evident in his effort to develop meaningful relationships across the team".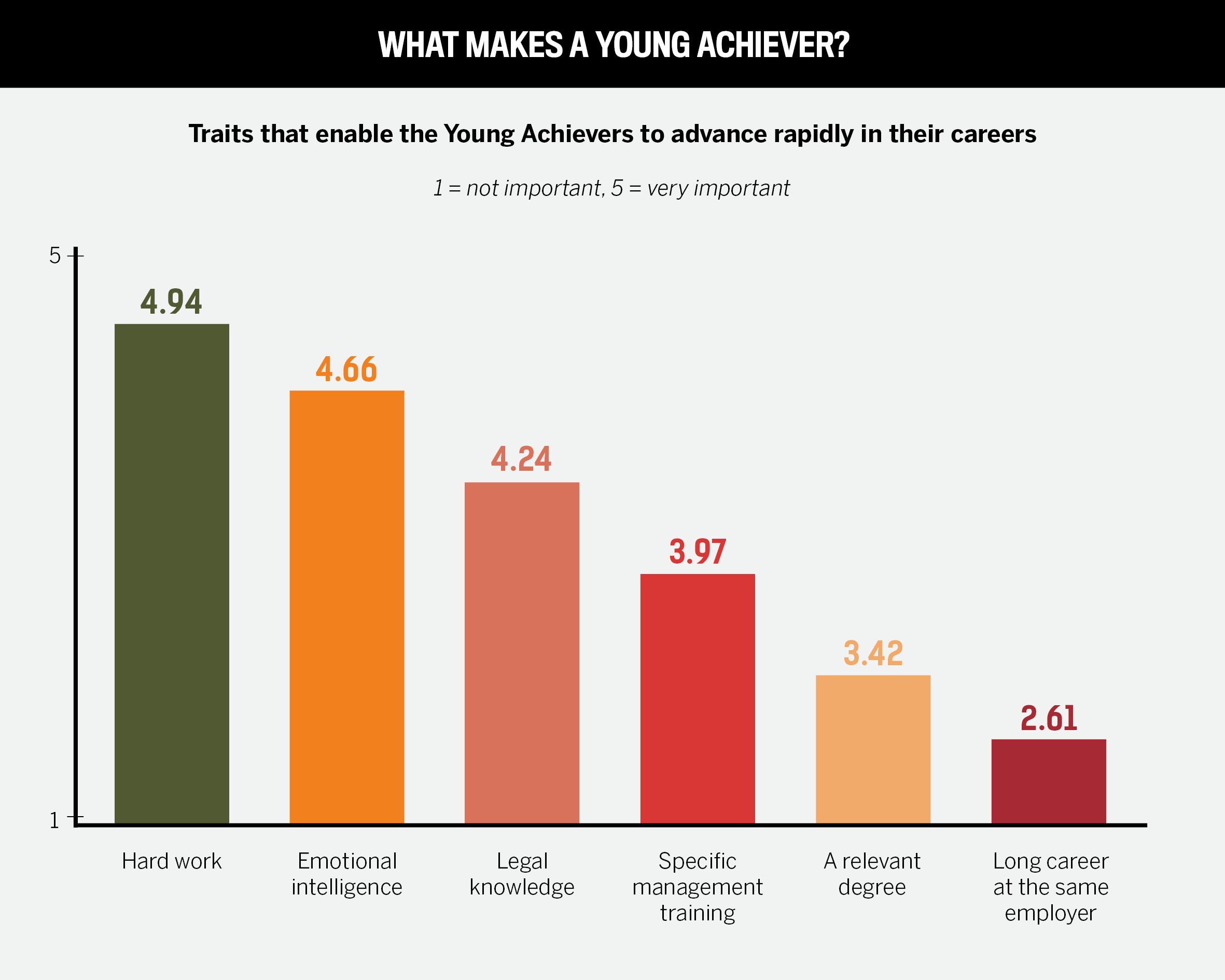 People skills drive safety results for Young Achiever
Despite being only six months into her first full-time safety role as the EHS coordinator at INNIO Waukesha Canada, Brittany Brunet has been praised for her significant contributions and her nominator commented that she is a "true rising star".
Brunet has amassed institutional knowledge, having started with the organization as a manufacturing technician before moving into an HR role and later discovering a passion for safety.
"A bonus for me is I'm aware of the workers on the floor. I've been recruiting and onboarding employees, so everyone is comfortable speaking with me," she explains. "People are sometimes afraid to speak to health and safety leaders when they're walking the floor, so it's important to maintain relationships with people and have open communication."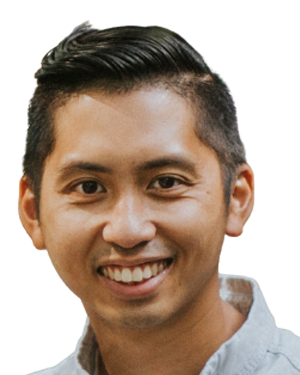 Where do you see yourself in five years?
"I'd like to see myself continuing to make positive changes in people's lives; it's important to not only help workers, but make effective changes within the construction industry"
Mark Cabanlig
Toro Aluminum
She has put her tenured experience to good use and counts among her accomplishments:
participating in a WSIB health-and-safety excellence program, for which her project earned the company a sizable rebate

being a key player in her site's EHS program, which has held an average TIR rate of under .5 for the past three years
Brunet acknowledges the challenge of starting a new safety role. However, her success can be attributed to her determination to exceed the job demands and rely on her team for help. Striking a balance between competing pressures is essential, given that she's enrolled in the health-and-safety postgraduate program at the University of Victoria and is pursuing her CRST certification.
"When I first started, I didn't think about safety," she notes. "But when I was working on the floor, I realized how important it was, and I thought I'd use that experience and my operational knowledge in health and safety."
In conclusion, Stephanie Benay, director of safety at BC Hydro, highlights the path forward for 2023's Young Achievers.
"Safety is a proud and noble profession. As you progress in your career, understand the importance of mentors, coaches and sponsors in helping you understand your role, how to progress in your career, and what else you need to understand about business to integrate strong safety systems and practices in your company."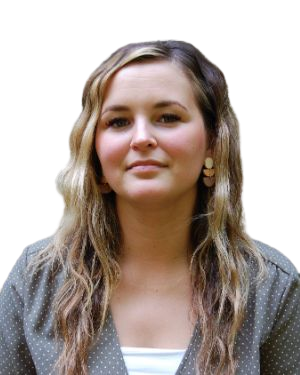 Where do you see yourself in five years?
"I'd like to move into a safety leadership role so that I can make a bigger impact"
Brittany Brunet
INNIO Waukesha Canada
Alex Ewing


Senior Partner, Aceis Group




Executive Director, OCUC

Brittany Brunet


EHS Coordinator




INNIO Waukesha Canada Corporation

Chelsea Laporte


Safety Specialist




Edmonton International Airport

Darshan Gill


Health and Safety Advisor




SafetyDriven – Trucking Safety Council of BC

Devon Chubey


Health and Safety Officer




St. Leonard's Youth and Family Services

Devon Ford


HSE Manager, Energy




Michels Canada

Dulsha Sannasgama


Health and Safety Coordinator




Assiniboine Park Conservancy

Elyse Love-Dillman


HSE Manager




FWS Group of Companies

Emily Kerr


Safety Advisor




AgSafe BC

Eric Vanderburg


Safety Trainer




Industrial Safety Trainers

Gabrielle Herle


Health and Safety Coordinator




Teck Resources

Jason Zaffino


Partner and Principal Consultant




Uplift Safety Solutions

Jessica McDonald


Occupational Health and Safety Coordinator




Pro Administration Services

Jonathan Amaya


Health and Safety Manager




Belfor Property Restoration Canada

Julian Kenny
Regional Health and Safety Specialist
Fort Garry Industries
Justin Turcotte


Occupational Health and Safety Officer




Ingenium – Canada's Museums of Science and Innovation

Jyoti Bedi


Health, Safety and Wellness Consultant




George Brown College

Kezia Grams


Occupational Health and Safety Manager




ATB Financial

Kristen Hough


Operations Health and Safety Specialist




BluEarth Renewables

Maria Otalora


Health and Safety Environment Coordinator




HSE Elements

Michael Phelan


Manager, Client Success




Blackline Safety

Miranda Frasz


Quality Assurance




Energy Safety Canada

Nicole Gabbert


HSE Manager, Infrastructure




Michels Canada

Ryan Rodrigues


Joint Health and Safety Representative




Enbridge/Unifor

Samantha Li


General Manager




Audeng International

Sara Abedeen


Occupational Health and Safety Manager




Baycrest Project and Construction Management

Sarah Frank


Senior HSSE Specialist




JLL

Shannon Braun


Human Resources Manager




Bethesda Community Services

Shantel Osborn


Safety Coordinator/Safety Administration Lead




Leavitt Machinery

Steven Nieboer


Occupational Health and Safety Specialist




Conestoga College Institute of Technology and Advanced Learning

Tobore Adagha


HSEQ Coordinator




Dexterra Group

Tsitsi Pena


CEO, Principal Safety Consultant and Industrial Hygienist




Journey to Zero Safety Solutions

Valerius Hiebert


Safety Advisor




Made Safe

Vanessa Thomson


HSE Assurance and Compliance Manager




Primoris Canada
Nominees needed to be 35 or under as of July 1. They had to have committed to a career in the safety profession and shown a passion for the industry. The COS team also required nominees to cite their current position, responsibilities, and key achievements over the past 12 months.
The team considered recommendations from managers and senior industry professionals in the review process conducted after the nomination period. After considering all aspects of the many submissions received, 40 emerged as the brightest Young Achievers of the batch.
The Young Achievers report is proudly supported by the Women in Occupational Health & Safety Society.
Incorporated as a not-for-profit society in 2017, WOHSS is a grassroots organization committed to supporting women working in occupational health and safety (OHS).
The WOHSS Board of Directors is comprised of professionals from across the country, representing a diverse cross-section of the OHS profession. The Board represents leaders of different backgrounds, experiences and career paths; all dedicated to one common goal: to build a better future for women working in OHS.