While many jurisdictions remove mandates, workplaces remain hot-button areas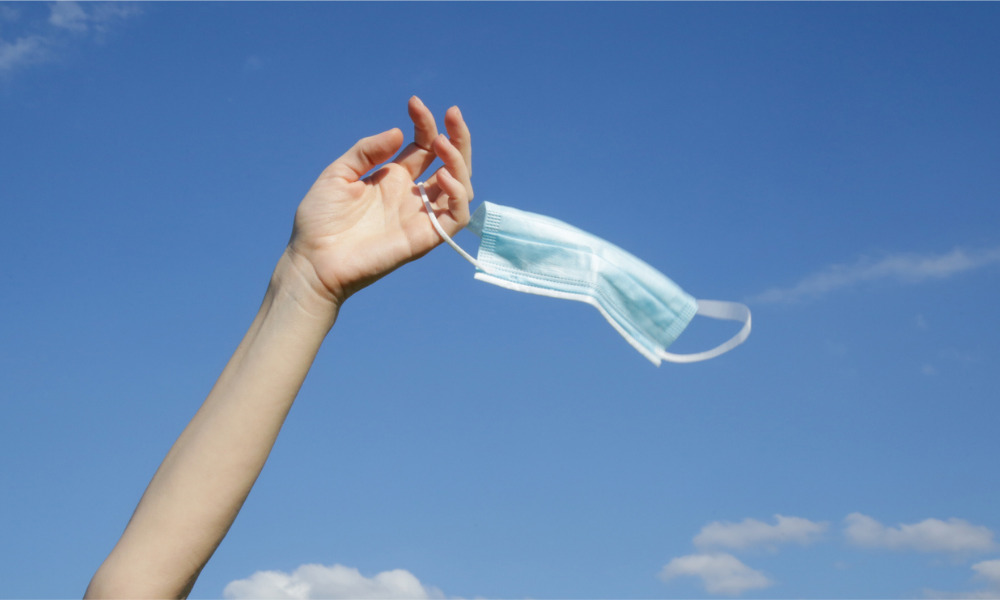 While COVID-19 continues to affect organizations and countries around the world, one of the more contentious questions concerns the practice of mask-wearing.
One unlucky employee who refused to wear a mask alleged unfair conduct by his employer, but was denied by a labour arbitrator recently.
The worker was hired by grocery-store giant Loblaw as a part-time employee in 2002 and became a full-time employee a year later. He was a customer service specialist in produce, with responsibility for the produce and floral departments of 61 superstores.
His job required him to work both remotely and in-store, and the position called for him to make regular store visits.
In early 2019, the worker experienced health issues and doctors were unable to diagnose the problem. He occasionally had to be absent from work to attend medical appointments, which the company accommodated.
He eventually came back to work and despite numerous attempts by the employer to ascertain a reason for a refusal to wear a mask at work, the worker never gave a valid reason.
The worker was sent home due on an unpaid leave and alleged he was constructively dismissed, leading to a hearing that he lost.
"[Courts and arbitrators] are showing that there's little patience for employees who can't provide some type of objective evidence to support exemptions… from a masking policy, as well as moving into the vaccination sphere," says Jackie Laviolette, an employment and labour lawyer at Mathews Dinsdale.
The company acted properly, she says.
"Throughout the pandemic, employers have been careful in ensuring that they didn't jump to termination without having the information and allowing the pandemic to evolve.
"And so what Loblaws did, by placing [the worker] on unpaid leave, they met their health and safety requirements and legislative requirements, but they also were able to maintain the employment relationship for a period of time."
Case-by-case basis
Organizations continue to wrestle with the issue and each workplace is different, meaning the rules have to be established on a case-by-case basis, says one employment lawyer.
It's less about good idea/bad idea and more about what makes sense for each employer "to reasonably protect their workforce," says Laura Freitag, associate at Filion Wakely Thorup Angeletti.
"In some places and for some employers, it may be something that they can roll back because they have adequate social distancing, or they have good vaccination coverage in terms of their workforce," she says.
Future legal troubles may be in the offing for those who aren't careful about their policies, says another lawyer.
"You always want to shore up any liability you might have, whether that be with clients or customers that might be coming in and interacting with employees not wearing a mask and somehow get exposed to COVID-19; whether or not a possible legal act can stem from that. Or it could also be employees being exposed unnecessarily to risk — those are the big-ticket questions that are in front of us," says Athanasios Makrinos, employment lawyer with Whitten and Lublin.
Too soon?
Back in February, many U.S. employers announced that employees are free to choose whether or not to wear a mask.
Amazon and Walmart announced that fully vaccinated workers would no longer be required to sport face coverings unless required by local regulations and Goldman Sachs said that workers no longer have to mask up while indoors. JPMorgan Chase sent its workers a memo that said, "Masks are now completely voluntary."
However, some warned that it was too soon to remove masks.
"I know people are interested in taking masks off. I too am interested. That would be one marker that we have much of the pandemic behind us," Rochelle Walenksy, director of the Centers for Disease Control and Prevention, told Reuters.
In Canada, many provinces also began the process of removing mandates from public spaces in early spring.