De-icing sprayers feature electric-driven high-flow pumps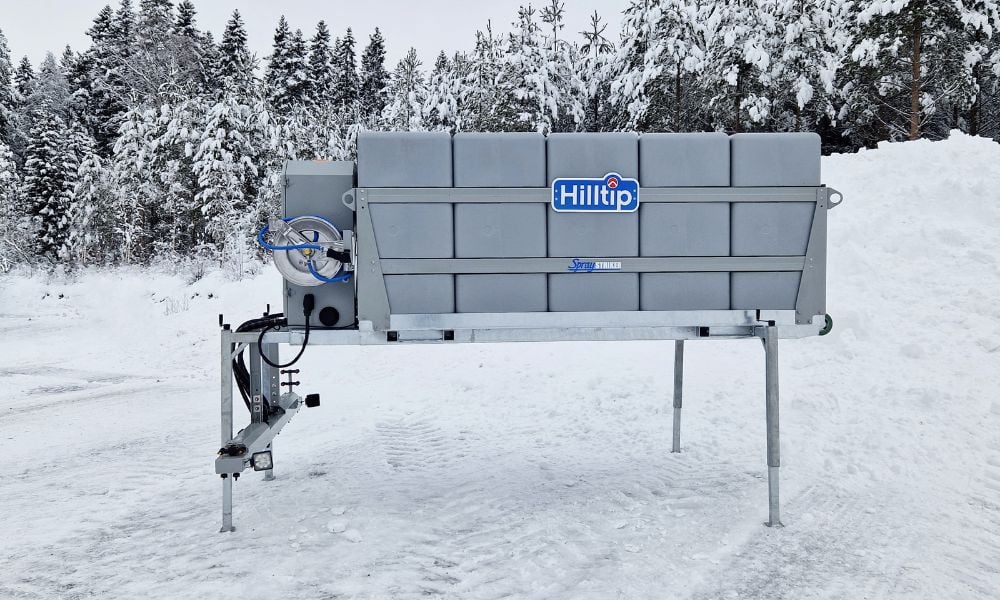 Hilltip introduces its SprayStrikerÔ HFE (Hi-Flow Electric) Series de-icing sprayers, featuring electric-driven high-flow pumps. Available with tank capacities from 500 to 3,250 gallons, the HFE series includes the largest sprayers in Hilltip's SprayStriker equipment family. Intended for municipalities and large contractors, the new models offer a high-performance, environmentally friendly solution for winter maintenance.
HFE series sprayers include specialized dual high-flow pumps and flow meters to pump exact application rates on demand with instant responsiveness. Because no bypass system is used, energy requirements are significantly reduced, and the units can be fully powered by the vehicle's electrical system. As a result, the HFE series is zero emission, unlike engine-driven sprayers, nor does it require the truck to be equipped with an expensive central hydraulic system.
"Liquids are the future of winter maintenance," said Craig Sandmann, managing director for Hilltip. "They can reduce salt usage by up to 75 percent, which has a huge impact on cost savings and the environment. We've taken this approach to the next level with the high-flow SprayStriker HFE series, which is simple, reliable and zero emission. Combine these benefits with our innovative HTrack software, and you have the most advanced de-icing system available today."