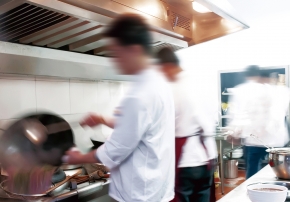 The Government of Alberta is currently conducting occupational health and safety inspections at workplaces that typically employ at-risk workers. These include hotels, arenas, department stores, restaurants, catering companies and couriers.
"All workers deserve to be treated fairly and work in safe, healthy workplaces. These inspections will help ensure vulnerable workers know their workplace rights and employers know their responsibilities under Alberta's labour laws," said Minister of Labour Christina Gray.

Vulnerable workers are those who may be at greater risk of having their rights violated and who may lack the ability or resources to understand their rights.
Vulnerable workers may include:
•young or inexperienced workers
•recent immigrants or temporary foreign workers
•Indigenous workers
•older workers
•workers with several jobs or part-time jobs
•contract workers, temporary workers or workers employed by staffing services
•low-skilled workers
•female workers in male-dominated industries
•workers with disabilities.

OHS officers will be looking to ensure that health and safety legislation is being followed, including rules around hazard assessment documents, first-aid training, working alone and workplace violence.
Officers will also be looking for potential violations of employment standards, including those related to hours of work, payment of wages, overtime and holiday pay.

Work sites across the province will be inspected and the campaign will run until Nov. 30.