Company must pay five-figure sum for violations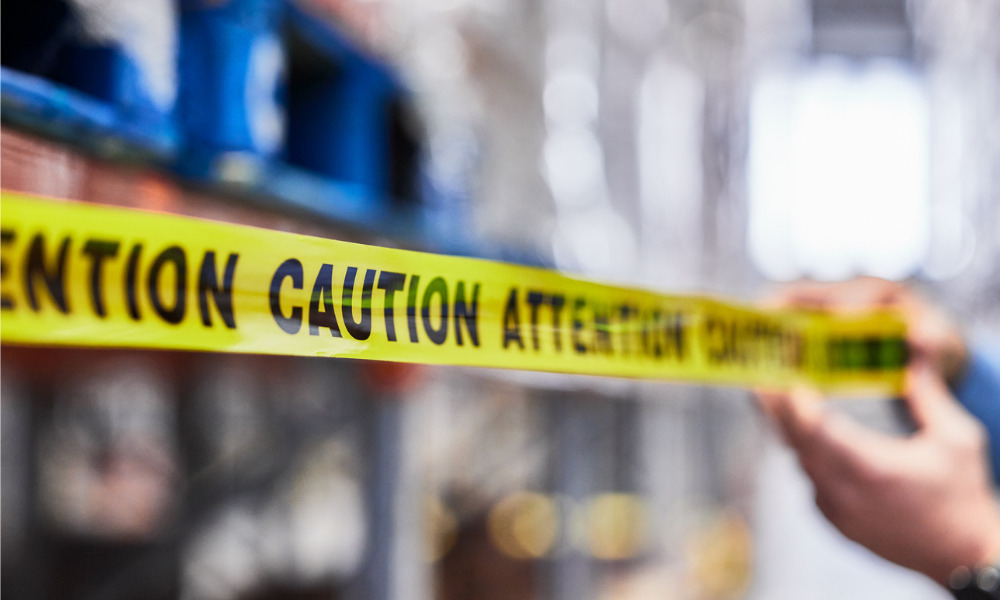 British Columbia employer Mondiale Development Ltd. has been fined CAD 21,198.98 for multiple health and safety violations while it was a prime contractor at a house construction site in West Vancouver.
WorkSafeBC inspected the site and issued a stop-work order after observing multiple violations.
The violations include failing to ensure elevated work areas had guardrails that met acceptable criteria, failing to ensure stairways had acceptable handrails and failing to ensure scaffolds were assembled and used according to the manufacturer's instructions.
"These were all high-risk violations," according to the government agency.
Previously, Coast Roofing Ltd., Dogtooth Log and Timber Ltd., Big Guns Roofing Ltd. and Rai Star Custom Homes Ltd. were also fined for fall protection violations.
Mondiale Development also failed to maintain adequate first aid services and up-to-date first aid procedures, both repeated violations.
Also, the firm failed to conduct regular inspections of its workplace and failed to identify all confined spaces.
The employer also failed to ensure its work area was arranged to allow safe movement, that a site drawing was available showing emergency procedures, that protruding objects were removed or guarded and that buildings and structures were capable of withstanding stresses.
Additionally, the firm failed to provide new or young worker training and orientation, to develop and implement a procedure for checking the well-being of workers assigned to work alone to have written rescue and evacuation procedures for work over water.
"Furthermore, as prime contractor, the firm failed to ensure a system of regulatory compliance, a repeated violation, and failed to ensure WorkSafeBC received a written notice of project (NOP) at least 24 hours before construction work began," according to WorkSafeBC.
Recently, Dalwinder Singh Kandola, director of G & D Construction Ltd. (GDCL), a Metro Vancouver construction company, was sentenced to jail time after repeated workplace safety violations. Kandola and GDCL were found in contempt of court in May. The company was fined CAD 25,000 and Kandola sentenced to 14 days in prison. He and his company had previously been ordered to pay over CAD 43,000 for violations of the B.C. Workers Compensation Act as well as civil contempt, according to a CBC News report.
Health and safety violations in the workplace can be dangerous to workers.
Previously, Double-You Builders Ltd. was fined CAD 21,500 in total for two charges. On Sept. 11, 2019, a worker employed by the company was working on a roof near Sydney when they lost their footing. The worker fell approximately six metres to the ground, striking a telehandler and sustaining a spinal fracture.
Also, British Columbia manufacturing employer Prime Health Ltd./Asian Herbs & Nutritionals was fined CAD 28,090.34 after one of its workers was seriously injured in the workplace. On the of the incident, a worker tried to dislodge a plastic bottle from a sorting and conveyor machine. While doing this, the worker came into contact with a nip point and was seriously injured.