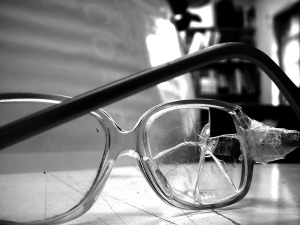 Companies across Ontario are scrambling to
meet the requirements of Bill 168
, which comes into effect in June.
The new
amendment to Ontario's OHS code
addresses violence and harassment in the workplace, and has many
controversial elements
that may leave companies wondering what exactly they have to do to comply with the legislation.
Other provinces such as B.C., Nova Scotia and Quebec have already introduced similar legislation, but Ontario's is unique in several respects.
Bill 168 requires that employers take reasonable precautions to protect workers from domestic violence that may occur in the workplace and result in physical injury. And it grants workers the
right to refuse to work
where they feel endangered by workplace violence.
"There's also a section that requires employers to advise employees about the risk of violence from a person with a history of violent behaviour if they encounter them in the course of employment, which is causing a lot of talk in legal firms about privacy issues," says Owen Mahoney, associate investigator at HR Proactive, a Hamilton-based training company.
The impact of Bill 168 on Canadian and American businesses operating in Ontario is significant, says Cheryl Edwards, partner and leader of the OHS practice at Heenan Blaikie LLP, a Toronto-based law firm. "Many employers who've been engaging in best practices have been undertaking the types of recommendations in Bill 168 for years, but now all employers need to pay attention."
Policy development
Organizations need to think carefully about whether their existing HR polices relating to harassment will comply with the new obligations in Bill 168, says Edwards.
"Some believe they can take their existing anti-harassment policies and simply add workplace violence to them. But if they're just based on human rights such as gender, race and so on, that won't work for the new obligations. Harassment provisions have to be broadened to take other types of personal harassment into account."
Organizations should think carefully about the kinds of investigative steps they'll commit to taking to comply. Placing limits on these investigations in their policies and procedures should also be considered, she says.
"The reason is that violence and harassment can be very broad as defined under Bill 168, so they should think about putting in mechanisms that allow them some discretion to say: 'We don't think your complaint about someone looking at you the wrong way meets the threshold.'
Otherwise, they'll be committing to investigating every minor event of what someone might think is harassment, instead of focusing on the real issues, which are bullying and improper behaviour in the workplace," Edwards says.
The legislation spells out what elements need to be in a program in a fairly straightforward manner, she says. Organizations need to conduct an assessment, develop a policy, then implement a program of measures and procedures to control risk. "This will depend on the workplace: a manufacturing facility might focus on physical security, a hospital on controlling risks posed by patients, and so on."
---
The initial assessment required under Bill 168 of the potential risks of harassment and violence must also take into account conditions common to similar workplaces, says Mahoney. "Employers should consider what other similar workplaces do, and not just to look at the particulars of their own sites. The idea is to look at best practices in the industry."
Implementing measures for summoning immediate assistance is an absolute requirement for all employers, says Edwards. "They'll need some sort of call button, device or procedural mechanism. Sectors such as retail already have this in place, but industrial facilities, construction projects and others don't."
The heart of the program is the process employers will put in place to allow workers to report incidents and complaints. "Organizations should consider if they want a confidential process, or if they want to involve the safety committee."
By law, a master policy needs to be posted prominently in the workplace by June 15.
Training and program elements
Employers must also have a program in place to train employees annually once the assessment is complete and the policy is established, says Mahoney. "This is like a fire drill, except it's for violence prevention. Employers need to establish a process for employees and train them so they know how to react if they perceive the potential for a violent act."
For example, staff who work late at fast food restaurants need to know what they should do and what the company's protocol is to minimize the potential violence against them if a criminal comes in with a gun, a customer tries to assault them, and so on.
According to Bill 168, training should be provided to all employees to address both violence and harassment. "We urge employers to look at workplace violence as a continuum," says Bill Badzmierowski, director of instructor services at the Crisis Prevention Institute, an international training firm based in Brookfield, Wisconsin.
Employers should consider their company's culture, as many situations that start as discourtesy and incivility in the workplace can escalate into more serious words and acts. Most incidents of employees "going postal" have precursors in conflicts and verbal exchanges, and there are often indicators in the way people behave that should raise alarms.
"If someone gets in your face, your first impulse is to talk or hit back. But there are other things you can do and most people don't know what they are. How close you stand to the person, your body language and facial expressions make a big difference. There are practical ways to train employees to defuse a situation and prevent its escalation," says Badzmierowski.
While all staff need to receive training about policies and procedures, managers will need additional guidance about how to respond and deal with situations when their staff come to them with complaints about harassment or an employee's behaviour indicates there's a problem.
"The last thing most managers want to do is get involved in interpersonal spats with employees. So they often get themselves into trouble by improvising a response to a situation that could result in lawsuits for the company," says Mahoney.
For example, many workplaces tolerate the inappropriate behaviour of long-standing employees, but this is often not acceptable to new or younger employees who perceive it as harassment. Trouble may come if a manager advises new employees to shrug it off or reassigns them elsewhere to avoid interactions with the individual, he says.
"The minute managers do that, the company's jumped into a pot of boiling water from a legal perspective, because it hasn't done anything to address the perpetrator's conduct."
Mahoney recommends training managers first on Bill 168 requirements, then training staff later. "They should be familiar with what they're required to do, then they'll know the lay of the land when it comes time to train employees."
The new OHS legislation includes a history of violence provision in the training section, says Edwards. While not strictly a training issue, it's about disseminating information.
"The employer has a duty to provide information to workers about someone who may be in the workplace — a co-worker, patient, client — with a history of violence if it comes to their attention. Employers have to tell them the specifics without disclosing too much personal information."
---
Domestic violence
A controversial aspect of the legislation is the obligation to take reasonable precautions to address domestic violence that may pose a risk in the workplace, she says. "Many employers have thrown up their hands and said, 'We can't be delving into our people's private lives.'"
But this is a reactive obligation, she explains. "It doesn't require the employer go and ask questions. If the employer is reasonably aware, if it's obvious that domestic violence is occurring, then the employer must take reasonable precautions. The classic example is a worker coming into the workplace and saying, 'My ex-spouse is stalking me.'"
Employers should include a statement in their policies encouraging workers to let appropriate personnel know if they're experiencing domestic violence. "So they're not making people report it but encouraging them to let them know if it's likely to hit the workplace."
However, even if workers say they don't want to discuss their personal lives, the employer is still obliged to act if there are clear indications that a domestic situation outside is likely to intrude inside the workplace, she says. "Even if the employee says mind your own business, the legislation says if employers become aware, they shall act."
What they should do under these circumstances is not clear, but they're obliged to take some sort of reasonable precaution, says Edwards. "It might be to raise an alert at the security gate or reception about unauthorized visitors. Employers are creative about other risks, so they must be for this one too, while also protecting workers' privacy."