With anxiety and exhaustion levels at all-time highs, what can employers do to help their staff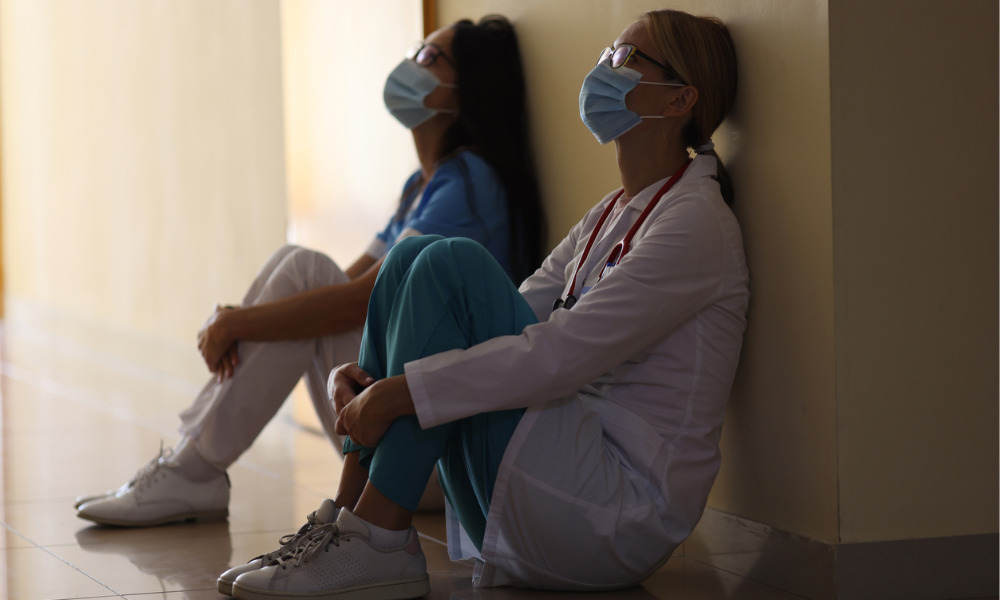 The pandemic is claiming another victim, and this time it is the energy levels of many workers.
Thirty-five per cent are feeling burned out and this is "a cause for concern," says Mary Ann Baynton, director of collaboration and strategy at Workplace Strategies for Mental Health at Canada Life, which conducted a report into the issue.
"It's not surprising, though – considering we're once again faced with extreme uncertainty as the pandemic rollercoaster continues. For so many of us, anxiety and exhaustion are at an all-time high," she says.
Workers in the following industries are reporting levels of burnout higher than the national average, according to the report:
health and patient care (53 per cent)
transportation (40 per cent)
finance, legal and insurance (39 per cent)
education and childcare (38 per cent)
first responders (36 per cent)
Nearly half of respondents (48 per cent) say they are more stressed at the start of 2022 than they were during the first lockdowns in 2020, according to a separate report.
And a recent study by Microsoft revealed that, for front-line workers, the level of stress on the job is expected to rise this year. Better compensation and vacations as some of the best ways to help manage that stress but the implementation of better technology was also seen as an important tool, even more so than mental health and wellbeing benefits.
Mental health support lacking
Only a third of respondents indicate their organization is committed to a low-stress environment, according to the Canada Life study, which was done in December 2021.
Asked to rank their organization's support for mental health on a scale of one to 10, employees give an average rating of 4.4 — an "F" on the corresponding academic grading scale.
For managers looking to help their direct reports, more training is needed, with more than half of leaders are unaware of how to help and even to recognize signs or burnout.
But there are some behaviours to watch for, says one expert. "Someone may speak less; somebody may participate less. You may notice that... they're smiling less, showing less engagement with different projects or tasks. They might be avoiding you," says psychologist Sandra Primiano.
To prevent burnout, there are several steps employers can take, according to Workplace Strategies for Mental Health. These include:
providing clear expectations for all employees
making sure employees have the necessary resources and skills to meet expectations
setting reasonable and realistic expectations.