Worker was pinned and sustained serious injuries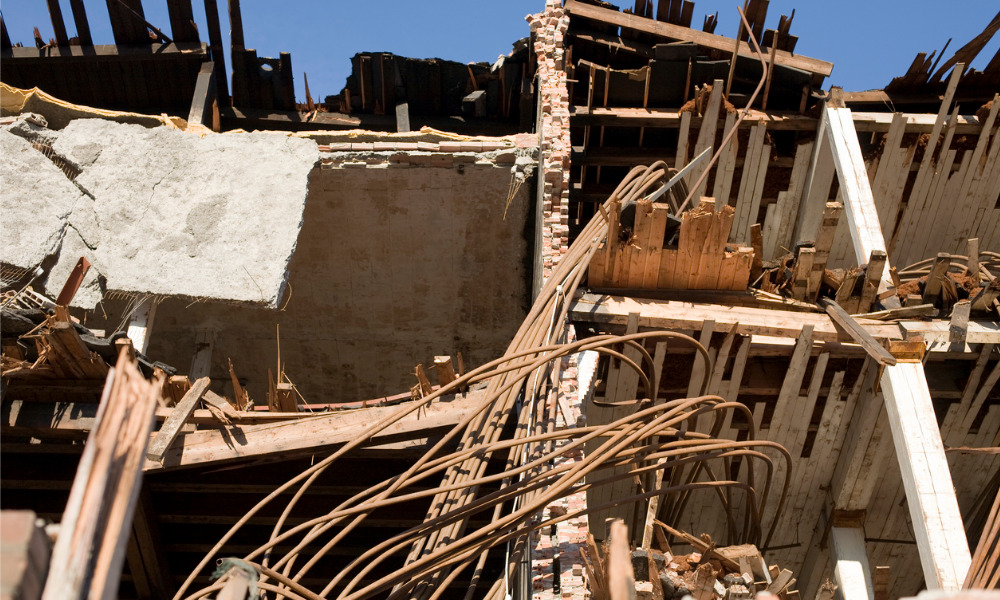 Bolton, Ont.-based Rafat General Contracting Inc. was fined $50,000 plus a 25-per-cent victim fine surcharge after one of its workers was injured while doing work in an existing vacant building.
On March 2, 2017, the company was hired to perform work to demolish and dismantle parts of the interior from the third floor down to the basement of a building in Toronto, to clean up and remove all debris in preparation for renovation.
During the operation, a horizontal steel beam was in place on what was the ceiling of the basement floor supporting part of the floor of the first floor.
The supervisor of the company noticed the west end of the steel beam was resting on a steel plate on top of the steel column, but was not connected. The east end of the beam, however, was connected by bolts to another steel column.
The supervisor used the bucket of a mini excavator belonging to the company to push the west end of the steel beam and to move it off the steel plate, and then lowered the west end of the beam to the concrete floor below.
The east end of the horizontal beam remained connected to its vertical steel column, which remained in an upright position.
Shortly thereafter, the steel assembly collapsed, striking and pinning the worker under the collapsed structure. The injured worker sustained serious injuries.
Section 31(1)(b) of the Construction Projects Regulation (Regulation 213/91) states that "every part of a project, including a temporary structure, shall be adequately braced to prevent any movement that may affect stability or cause its failure or collapse."
Also, under the Occupational Health and Safety Act, employers are required to ensure that the measures and procedures prescribed by the legislation are carried out [(section 25(1)(c)].
Previously, Ontario companies SMC (Canada) Ltd. and Lorik Tool & Automation Inc. were both fined for separate incidents resulting in injuries to workers.