WorkSafeBC fines three employers for fall protection violations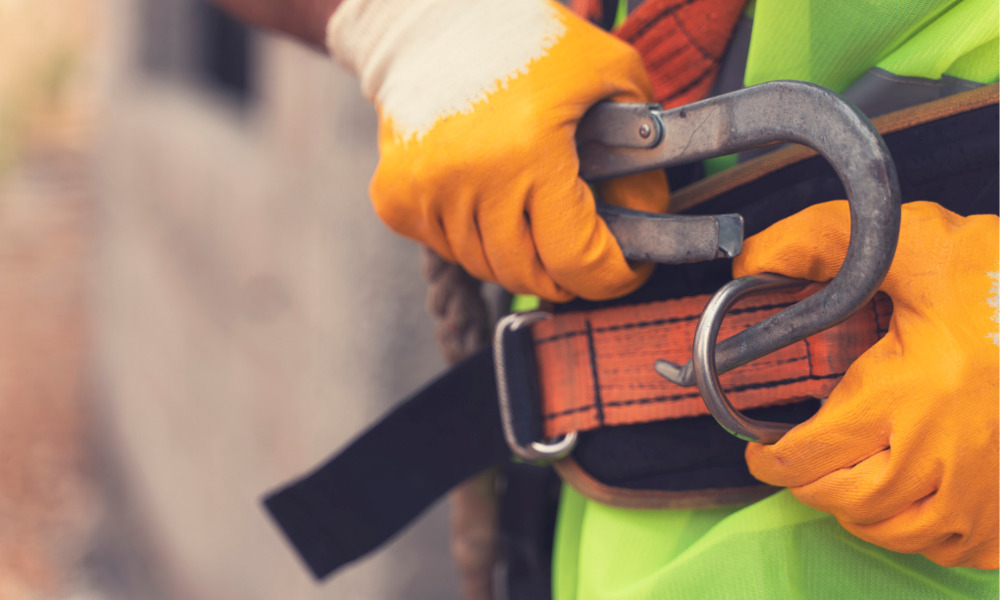 Three British Columbia employers were charged for violations relating to fall protection in the workplace.
Campbell Construction Ltd. in Victoria was charged $164,343.11 after one of its workers sustained fatal injuries in the workplace.
The firm was the prime contractor at a highrise construction site when a large bundle of insulation fell from the ninth level into an alley between the building and a neighbouring structure. The material struck a scaffold that workers were on.
One worker then looked into the fallen bundle. However, three additional bundles of insulation fell and struck the worker. The worker sustained fatal injuries.
After an investigation, WorkSafeBC found that bundles of insulation had not been secured, and the work zone underneath the risk area had not been guarded.
There had also been several near-miss incidents involving falling materials at the worksite in the months before the incident, according to the agency.
"The firm failed to ensure that an area where materials could be dropped was guarded to prevent inadvertent entry by workers. The firm also failed to remedy workplace conditions that were hazardous to workers' health and safety. These were both high-risk violations," said WorkSafeBC.
MG Roofing and Siding Ltd. in Langley was also fined $71,647.52 for endangering three workers.
While the firm was roofing a new house, there were three workers on the sloped roof. However, the lifeline and anchor configuration for the workers was not sufficient to provide adequate fall protection. Also, there was no other system of fall protection in place, exposing the workers to fall risks of up to 9.1 m (30 ft.). WorkSafeBC also determined that the fall protection plan lacked key information.
"The firm failed to ensure fall protection was used, a high-risk violation, and failed to ensure an adequate fall protection plan was in place as required. The firms also failed to provide its workers with the information, instruction, training, and supervision necessary to ensure their health and safety. These were all repeated violations," according to WorkSafeBC.
Lastly, Verity Construction Ltd. in Langford was fined $45,682.56 for violations it committed when it was the prime contractor of a residential construction complex.
WorkSafeBC's investigation found that the guardrails on the third storey of one house were missing or incomplete and that the house did not have stairways between any of the floors.
"The firm failed to ensure guardrails were installed as required. The firm also failed to ensure stairways were provided to each floor level before starting construction of the next floor. These were both repeated violations," according to the agency.