But 1 in 5 young Canadians believes they are as good or better divers when stoned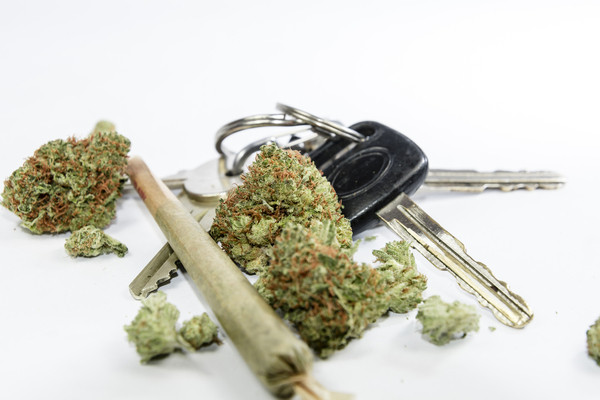 Young Canadians are more at risk of a vehicle crash even five hours after inhaling cannabis, according to a new study out of McGill University.
In key areas, such as reaction time, performance declined significantly even five hours after inhaling the equivalent of less than one typical joint. The performance of the participants, who were 18- to 24-year-old occasional users, deteriorated as soon as a simulator exposed them to common road distractions.
"This rigorous experimental trial adds to a growing body of scientific literature on cannabis use and driving," said study co-author Isabelle Gélinas, a researcher in McGill's School of Physical and Occupational Therapy. "The findings provide new evidence on the extent to which driving-related performance is compromised following a typical dose of inhaled cannabis, even at five hours after use."
A poll from the Canadian Automobile Association (CAA) found that a significant number of young Canadians — one in five — believe they are as good or better drivers stoned as they are sober.
"This new trial provides important Canadian evidence that cannabis can affect the skills needed to drive safely even five hours after consuming," said Jeff Walker, CAA chief strategy officer. "The message is simple. If you consume, don't drive. Find another way home or stay where you are."
While the participants showed no significant effects when there were no distractions, as soon as conditions became more realistic, driving-related performance reduced significantly. In addition, a large percentage of the young drivers reported they did not feel as safe to drive after consuming cannabis, even five hours after use.
"When you feel you are not safe to drive you are right — you are not," Walker said.