Regulator reveals findings after workers suffer second- and third-degree burns from arc flash exposure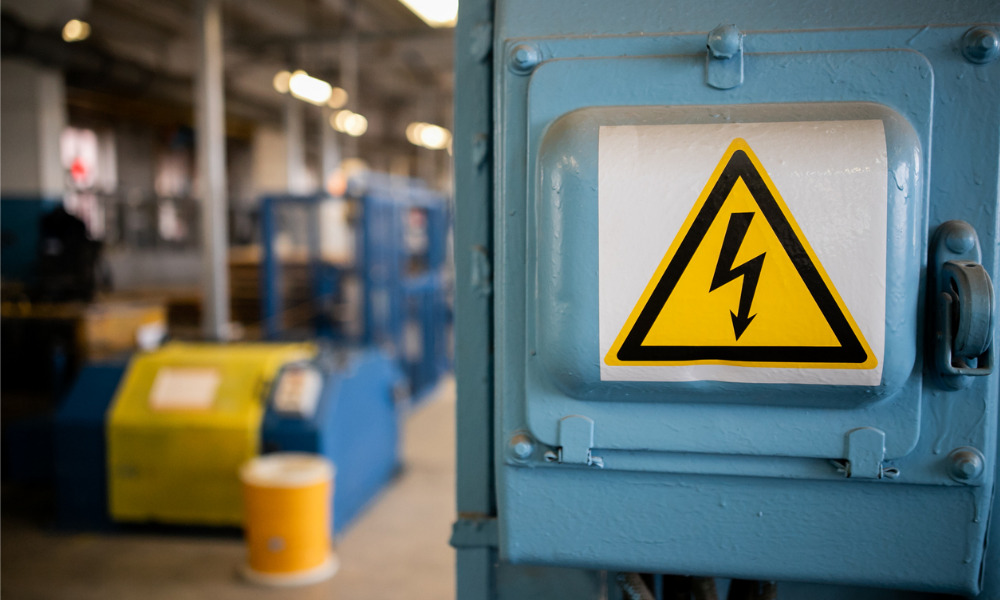 The CNESST has revealed the conclusions of its investigation into an accident at the Olymel plant in Drummondville, QC, which left three workers injured with second- and third-degree burns.
The Commission des normes, de l'équité, de la santé et de la sécurité du travail (CNESST), Quebec's health and safety regulatory board, says that on the day of the accident – April 20, 2021 – three of the company's utility workers noticed a lack of hot water while they were performing their daily tasks. They found that a short circuit had triggered a circuit breaker which stopped the hot water, which was needed to perform their tasks.
Together, the workers found the breaker which powered the compressor used for sanitation in an electrical panel. They noticed that the breaker was deactivated. Two of the workers kneeled in front of the panel, while the third worker was stood around two metres away.
One of the workers tried the reactivate the breaker but couldn't manage it. To reset the breaker, one of the kneeling workers moved the breaker switch to the "off" position. This produced an electric arc.
The CNESST found that the assessment process into the electrical risks that the workers were exposed to while trying to reset the breaker was deficient.
Following the accident, the CNESST notably banned the use of the Quincy 150HP air compressor, and requested that the company put into place a breaker reset procedure which includes an investigation by an electrician as well as provisions for adequate PPE. The employer complied with the demands.
To avoid these kinds of accidents, there are solutions that exist. The CNESST says that implementing an electric security program which complies with CSA standard Z462 21 is a good way for organizations to build a program which identifies, corrects and controls electrical risks. In addition, handling of this type of equipment should be done by a worker trained for this kind of task.
Following the investigation, the CNESST will share the report with relevant industry groups to inform their members. The report will also be shared with training organizations to inform future workers on the importance of electrical safety.