Worker fell more than 10 feet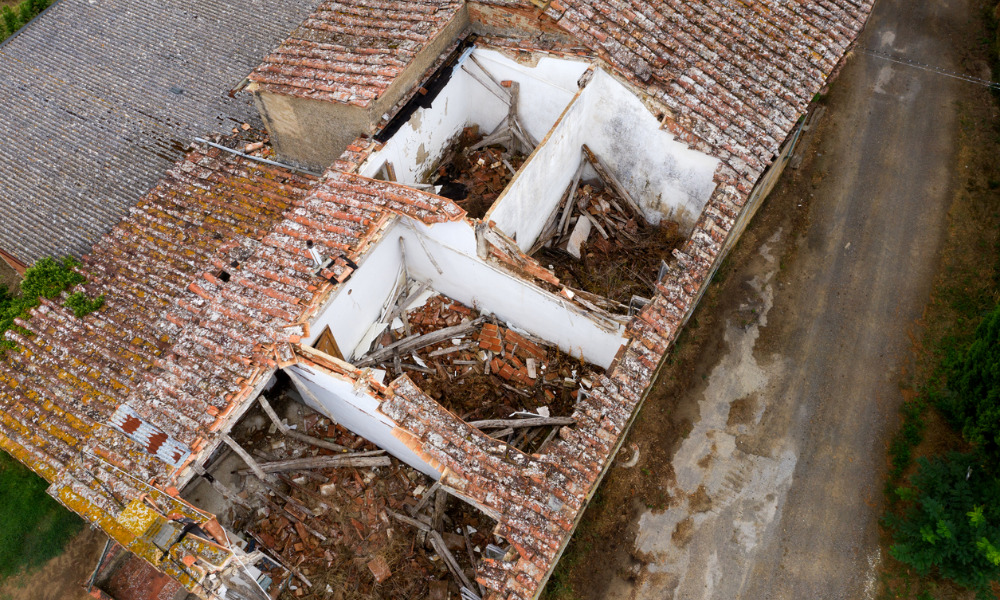 Canadian food retailer Farm Boy has been fined $90,000 after a roof collapse injured one of its workers.
Following a guilty plea, the employer must also pay a 25-per-cent victim surcharge as required by the Provincial Offences Act. This will be credited to a special provincial government fund to assist victims of crime.
The incident happened on June 1, 2021, when two workers employed by the company were dismantling a walk-in cooler at a warehouse facility in the Ottawa area.
One of the workers used a scissor lift elevated work platform to step on the roof of the cooler to unscrew metal plates attached to the roof panels. This employee was not wearing fall protection, according to a CTV News report.
During this process, the roof collapsed, injuring the worker when they fell over 10 feet to the concrete floor below. According to the provincial government, the employer had a written fall protection policy and provided workers with fall protection equipment. The worker had also received general working at heights training.
Read more: Scaffold design responsible for deaths at paper mill
However, the employer did not provide the worker with site-specific working at heights training. Also, the employer did not provide the worker with information or instruction on how to safely dismantle the cooler.
"Farm Boy Company Inc. failed to provide information and/ or instruction and/or supervision with respect to the safe dismantling and/ or demolition of a walk-in cooler, contrary to section 25(2)(a) of the Occupational Health and Safety Act," according to the Ontario government.
According to the Canadian Centre for Occupational Health and Safety (CCOHS), employers must educate and train workers and supervisors to understand and properly fulfill their role in fall protection and prevention.
Read more: Alberta employer fined after worker falls to death
Workers should have easy access to policies and procedures so they can be reviewed when needed, it said. "Make sure workers are instructed in all of the fall-protection methods or systems used and, in the post-fall rescue procedure before being allowed into an area where there is a risk of falling," CCOHS added.