But president says more work needs to be done to improve working conditions in the industry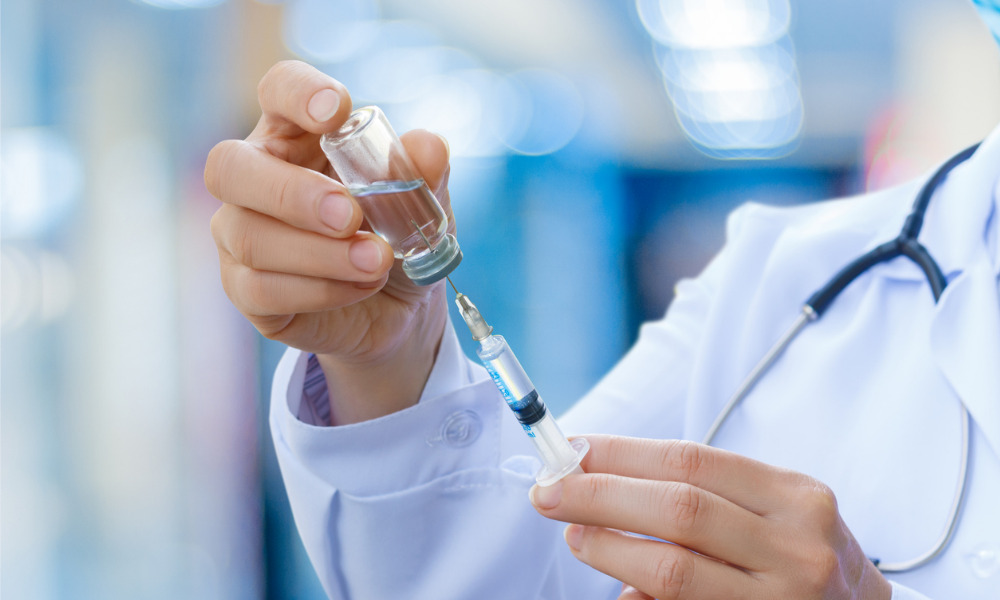 Unions representing health workers in Quebec have lauded Health Minister Christian Dubé's announcement to delay the mandatory vaccinations for the sector - but they stressed that work still needs to be done to improve working conditions in the industry. The Fédération de la Santé du Québec (FSQ-CSQ) said in a statement that they're "satisfied" with Dubé's decision and encouraged all remaining unvaccinated members to get the jabs.
"Christian Dubé seems to have listened to the message launched by the health unions last week," said FSQ-CSQ president Claire Montour. "We now encourage all our members to take advantage of this additional time to complete their vaccination."
The latest delay pushes back the enforcement of mandatory jabs to November 15, with Dubé attributing the "difficult decision" to the number of unvaccinated staff.
"We want to give the unvaccinated staff extra time to collect their dose, but I want to be clear, we will apply the mandatory vaccination for health care workers but postponing the 30-day deadline is the best solution under the circumstances," he said in a media conference.
Unvaccinated workers were supposed to be suspended from their duties until they'd had the jabs, and unions fear this will further burden the plight of healthcare workers suffering from staff shortages. The FSQ-CSQ said in its statement that it hoped Dubé would "act now to improve the unacceptable working conditions at the origin of this situation."
"This is an essential condition if we want to resolve the shortage of personnel in the network in the long-term," Montour added.
Read more: Lack of clear guidance on vaccine policies, says safety expert
The Fédération interprofessionnelle de la santé du Québec (FIQ) also made a similar remark, saying the minister finally heard their message that there is "no more wiggle room in the health network."
"We are worried for our members who are already under unbearable pressure. We are worried for the patients who are currently not receiving all care and essential services," the FIQ said in a statement.
According to the FIQ, various institutions are already implementing contingency plans that're making members shoulder extra workloads and do mandatory overtime. The federation said that while the government is avoiding the short-term problems, work still needs to be done.
"We are avoiding chaos in the short-term, but we are not out of the woods. The network is still extremely fragile."
They called on concrete reforms on the management culture and demanded a statement from Dubé to stop the use of mandatory overtime.
"Now we are waiting for a strong statement from the health minister that concrete initiatives and directives will be quickly put in place to stop the systematic use of mandatory overtime," the FIQ said.