CSA Group explains how a robust toolkit can help improve the safety of your workers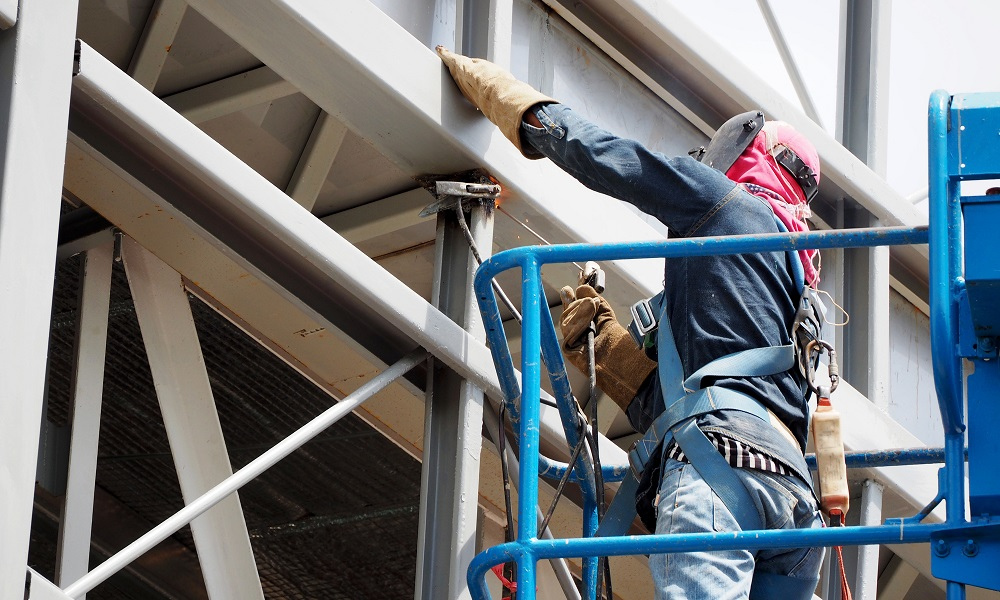 Falls remain one of the leading causes of workplace injuries in many industries. Between 2020 and 2021, 21% of all lost-time injury claims were due to falls, according to Workplace Safety and Insurance Board data. So, what can you and your organization do to better protect employees from these types of accidents?
CSA Group's suite of fall protection standards offers a robust toolkit to help improve the safety of workers.
Working at heights: is it necessary?
Work at heights has its specific challenges. But is it always necessary to perform a task above the ground level? This consideration is one of the main principles introduced in the recently published standard CSA Z1009:22, Management of work at heights. The standard sets requirements and recommendations for organizations to develop detailed work at heights (WAH) plans, work procedures, and training programs that outline roles and responsibilities at all levels of the organization. Once your organization has an effective WAH management program in place, you can get a more holistic view of the diverse and unique fall protection needs of your business and employees.
Fall protection equipment: are your employees using the right devices and systems?
There is a plethora of solutions for fall protection in the workplace. The CSA Z259 Series, with over 17 unique standards, covers various types of fall protection equipment and systems, from body belts, saddles, and fall arresters to full-body harnesses, energy absorbers, and counterweight guardrail systems.
CSA Z259.17:21, Selection and use of active fall-protection equipment and systems, is a unique standard in this series. It does not focus on a specific device but guides you through selecting and implementing optimal solutions for the needs of your organization, considering the type of work, frequency of access, knowledge and skills of workers, and other factors.
Performing work at heights: does your team have the skills and knowledge?
Complementing the standard for selection and use of fall-protection equipment, a new standard CSA Z259.19:22, Managed fall protection training, offers you help in developing and implementing training programs to improve workers' safety. This standard underlines the need to identify specific fall hazards and risks in your organization to determine training objectives, content, and requirements your workers and employees need.
Complying with the standards: voluntary or mandatory?
While CSA standards are developed as voluntary, many of them are referenced in provincial, territorial, and federal OHS regulations. Unfortunately, there is a lack of consistency among Canadian jurisdictions in terms of the standards they reference, as well as the specific edition of the standards they reference. That may pose an additional challenge for your organization, especially if you work in multiple jurisdictions. It is, therefore, important to understand the requirements in the specific jurisdiction where your organization operates and ensure that you comply with the regulations. But whether CSA standards are mandatory or voluntary, they offer guidance and best practices to help you implement fall protection principles into day-to day operations of your organization.
Learn more about CSA standards for better protection fall in the workplace.
CSA Group always strives to provide up-to-date and accurate information. However, no representation or warranty, expressed or implied, is made that this information meets your specific needs, and any reliance on this information is at your own risk. Please contact CSA Group for more information about our services.
© 2022 Canadian Standards Association. All Rights Reserved.