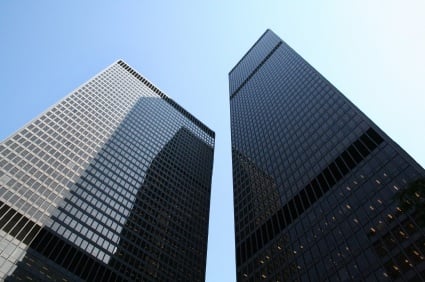 It could take several months before the Ministry of Labour can get answers on what led to the fatal accident of Andrew Hill, the elevator technician who
fell to his death
Wednesday morning while trying to repair an elevator at the TD Bank Tower in Toronto.
This is according to
Wayne De L'Orme
, provincial coordinator of the Ontario Ministry of Labour's industrial health and safety program. De L'Orme declined to provide specifics of the investigation, but told
COS
that the length of the investigation would depend on "how technical the issues that we're facing" are going to be.
"We have up to a year before we can lay charges under the Occupational Health and Safety Act. I would say, just from my own personal experience, probably we're looking at between three to six months before the investigation is finalized," De L'Orme said.
Hill, a Stoufville, Ont. resident and father of five daughters, reportedly fell 10 stories from the top of the elevator he was repairing shortly after it got stuck between the 42nd and 43rd floors of the TD Bank Tower, trapping eight people inside.
The Ministry of Labour, which was called in to the scene immediately after the accident, is preparing to commence full investigation of the incident, said De L'Orme, pending safety clearance from the elevator company and Hill's employer, Otis Elevators and the Technical Standards and Safety Authority (TSSA).
"Our (ministry) inspectors are workers as well. So we need to be sure it's safe for our workers before we begin our investigation," De L'Orme said.
Under the Occupational Health and Safety Act, an employer is required to report a fatal accident to the Ministry of Labour immediately after the incident, said lawyer Cheryl Edwards, partner at Toronto-based law firm Heenan Blaikie.
When conducting workplace accident investigations such as this, the ministry typically initially gathers physical evidence from the scene, such as photographs and videos, and interviews people, possibly witnesses and representatives from the parties involved, said Edwards, who leads Heenan Blaikie's national OHS and WSIB practice group.
"They are going to be assessing whether there appears to have been a violation of the OHSA or the regulations. They are probably not going to be asking a lot of deep due diligence questions, but certainly they will on a very preliminary basis, ask immediately for, for example, what are the workplace policies and procedures that apply to this activity?" she explained.
Two main questions typically arise in workplace fatality investigations, according to Edwards: one is on the employer's safety policies and procedures, and the other is on the injured worker's training records.
Edwards advises companies involved in these types of government investigations to respond to all the orders and requests for information. Appointing a coordinator or a single point of contact, through whom all these requests for information will be handled, is a good idea, she said.
"Someone needs to be tracking and keeping records of what is being said and what is being handed over in order for them to manage the situation and actually record what is that's being handed over," Edwards said.
Edwards recommends that companies involved in a workplace accident should conduct its own independent investigation of the incident at the initial stages following the accident.
"Because government investigators – and I don't want to sound too critical – they will focus on what happened, but they will go a short distance down the road to ask about due diligence information," Edwards said.
By conducting its own investigation, companies can "dig a little deeper" and ask questions about its own due diligence procedures. All the information gathered, if positive, can then be handed over to the Ministry of Labour to aid in its investigation.
As to the elevator incident in Toronto, De L'Orme said it's going to be a "fairly complex investigation" as other agencies besides the Ministry of Labour are also conducting their own investigation, including the TSSA, each with a different focus.
De L'Orme, who has worked at the Ministry of Labour since 1991, said this kind of workplace fatality is also "relatively rare."
Another similar workplace fatality occurred in London, Ont. in March 2005. Jim Sandford Jr. was seriously injured and later died when an elevator platform he had been working on rammed into the top of an elevator shaft at free-fall speed.
"It's a fairly rare thing, this sort of situation, but I guess it does point out the hazards associated with the job and the need for everybody to always be cognizant of health and safety hazards in the workplace," said De L'Orme.