Activist outraged that van accident not classed as a workplace incident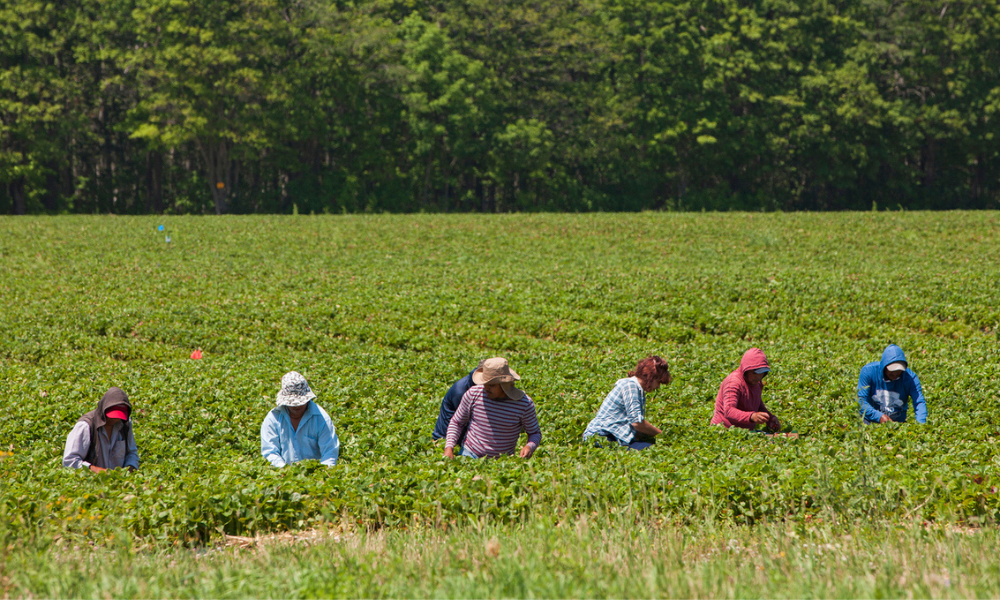 A van crash that sent eight migrant workers to hospital is not being treated as a workplace incident, but a prominent activist says it should be, and the health and safety of the migrant workers involved is at risk.
"I have great concerns and I'm very critical about the response from the Ministry of Labor," says Chris Ramsaroop, an organizer with Justice For Migrant Workers.
Ontario's Ministry of Labour was called to investigate the vehicle accident that happened in the early morning hours of Sunday October 30. A 31-year-old migrant worker was driving a passenger van east on Fairview Line, heading from Chatham, Ontario to an unspecified farm. The van reportedly failed to stop at a stop sign at Kent Bridge Road and went into the ditch on the opposite side of the intersection.
Four of the workers suffered serious injuries and were flown by air ambulance to hospitals in London and Windsor. At the time, police told local media the crash caused about $30,000 in damage.
The Ministry of Labour confirmed to Canadian Occupational Safety it investigated the accident and it is not being treated as a workplace incident. It is being investigated by Chatham-Kent police under the Highway Traffic Act.
"We've seen that the Ministry of Labour hasn't been effective in providing the protections needed for agricultural workers," says Ramsaroop. He points to a similar crash that took place in Hampstead, Ontario in 2012 that killed 10 migrant workers and says, "it's a story that keeps repeating itself."
He believes migrant workers need to be treated like any other workers on a job site and should be entitled to the same WSIB coverage for financial compensation, health care, and rehabilitation costs. But he says that is unlikely now because of exemptions that exist for agriculture workers under the Occupational Health and Safety Act and the Employment Standards Act.
Ramsaroop says those exemptions mean workers aren't protected by the same employment rights Canadians have like overtime pay, holiday pay, hours of work and industry specific regulations in occupational health and safety. He calls it a systemic problem that needs to be addressed.
"Every public response by workers to address these conditions have fallen on silence by decision makers, and that's telling…we continue to put workers lives at risk, because we haven't developed the protections that are needed so they can go home to their families at the end of the year, and not return home in body bags or maimed or injured or sick because of working conditions."