From the front line: Safety concerns 'stressful and exhausting' as nurse urges government to provide 10 permanent paid sick days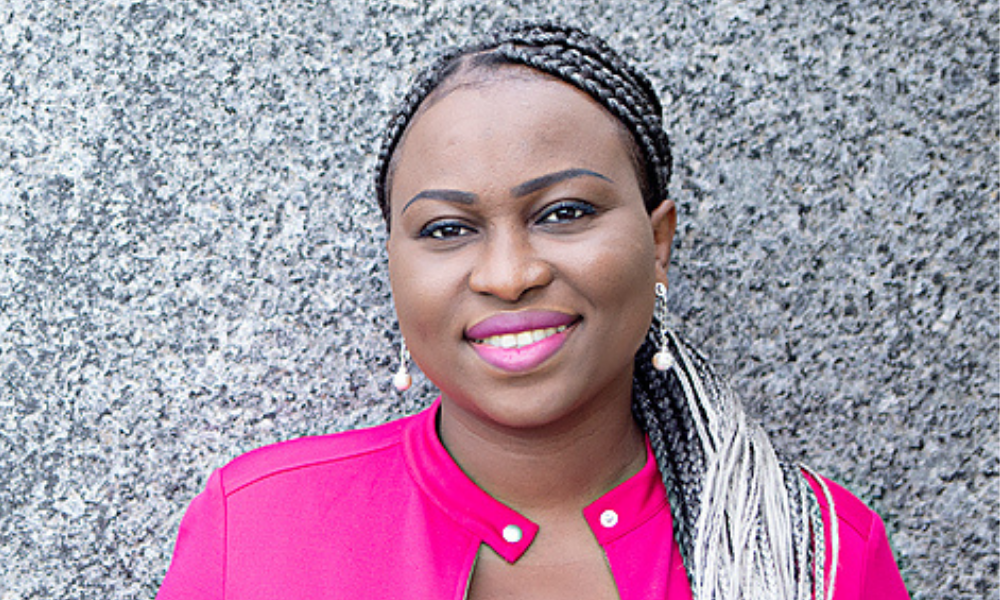 For almost two years now, nurses have been leading the fight against Covid but many are decrying a lack of help, safety measures and recognition for their essential profession.
Birgit Umaigba is an ER/ICU registered nurse (RN) in Ontario. She describes the current situation as "very stressful and exhausting", adding: "We are constantly working short-staffed – I'm talking about 10 nurses short in an ICU."
Not only is the lack of staff worrying for patients, but it also places an undue burden on the nurses that remain: "Many experienced nurses have quit, retired or left for other positions. It has been extremely difficult for the few nurses left on the frontline," says Umaigba.
Umaigba says that though she herself doesn't work overtime, many of her colleagues do: "Most of us are guilt-tripped into working 16 – 20 hour shifts on many days, and without proper breaks, and absolutely no safety measures."
Due to short-staffing, nurses are still being called into work even if they are ill. Like many nurses in Ontario, Umaigba would still – if she were asymptomatic – have to go into work.
She works across different hospitals, the health and safety guidelines for which are updated by Public Health. However, "nurses who work part-time, casual or with agencies do not quality for paid sick days even though we work full-time hours".
"Many colleagues – myself included – were off sick from Covid for weeks, without paid sick leave. So much for 'heroes'!"
And as well as short-staffing and lack of paid sick leave, nurses – and health care workers more broadly – are increasingly at-risk of violence.
Umaigba points out a worrying trend of more code whites (violence toward health workers) happening, with patients getting very frustrated at nurses for delay in care: "It's disheartening and frightening at the same time."
One silver lining, she says, is that "so far, there is adequate PPE – unlike wave one where we had to put ourselves at risk by re-using N95 masks".
So how can hospitals and health care employers help improve safety conditions for nurses?
Employers should lobby the government to implement 10 paid sick days, says Umaigba, and repeal Bill 124 which she describes as "wage suppression legislation implemented by the Ford government to target female-dominated professions, cap our wages below inflation rate, and disregard the reality of increased workload in light of the pandemic."
Those who employ nurses should also implement flexible working hours; Umaigba says that many nurses are women with children, who are finding it difficult to have a work-life balance with inflexible hours.
Childcare is a huge concern for nurses, who frequently lack access to affordable childcare. "Many nurses cannot commit to full time work because childcare fees are way more than our salary. I have nursing colleagues who have had to switch to casual positions because they could not afford childcare," says Umaigba.
And across the board, health care workers have been struggling with mental health during the pandemic. Issues such as PTSD and burnout are increasingly – and worryingly – common.
Umaigba says that mental health services need to be extended to nurses who work part-time, casually and/or with nursing agencies: "We all witness ongoing trauma and deserve to be supported irrespective of the type of contract we hold."
Many nurses have been frustrated with the lack of voice they have been given, despite bearing the brunt of the pandemic.
"Listen to nurses' input in all decisions made concerning health care," says Umaigba.
And the government should also play a part, she says, by repealing the aforementioned Bill 124 and providing nurses with affordable childcare as well as 10 permanent paid sick days.
She says that they should also "urge immigration to process Permanent Residency (PR) applications for Internationally Educated Nurses (IENs) who are fit to practice but cannot due to PR processing delays."
On this, Umaigba says that employers should "acknowledge and support internationally educated nurses to join in the fight [against Covid]. these are experienced professionals with years of nursing expertise in various areas."
Umaigba also calls on the government to "appoint nurses to leadership tables where healthcare decisions are made. There needs to be a nurse on the Ontario Science table. Canada needs a chief nursing officer. There's absolutely no way to discuss anything healthcare related without a nurse. Listen to nurses. Nurses know."