Few support no right turns on red lights, raised intersections or more roundabouts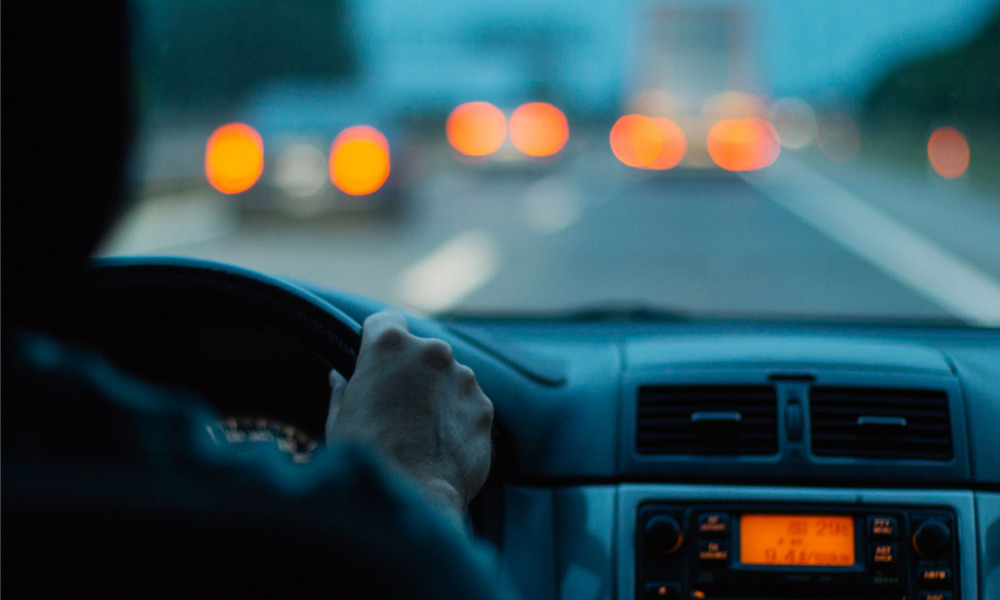 Nearly all Canadians agree that everyone must do their part to make the roads safe and 78 per cent agree that injuries from road crashes are preventable, according to a new Ipsos survey.
When asked what measures they support, respondents' top choices were arrests for impaired driving (58 per cent), police checks for impaired driving (52 per cent), separated bike lanes (48 per cent), arrests for distracted driving (44 per cent), marked pedestrian crossings (44 per cent) and advanced walk lights for pedestrians (42 per cent).
However, no right turns on red lights, raised intersections, roundabouts, reduced speed limits and automated speed enforcement received less support even though they are proven effective measures, according to the report.
Forty per cent of Canadians believe distracted driving is the number one cause of car-related deaths, according to a report released in February 2020.
"Close to eight of 10 Canadians in our survey understand that most collisions, and the injuries and fatalities they cause, are preventable. This is encouraging, and a key first step to support Vision Zero, whose goal is to eliminate serious injury and death on our roads," said Pamela Fuselli, president and CEO of Parachute.
"You do that by taking an approach that shares responsibilities among all those involved in the road system: politicians, planners, vehicle manufacturing companies and all road users alike. We need to critically analyze our road systems and apply system-wide design, practices and policies to lessen the severity of collisions and prevent serious injury and death on our roads."
While Canadians agree that speeding is dangerous (63 per cent on highways, 84 per cent in school zones), they also indicate this is something they do. And only 21 per cent see reduced speed limits in their community as a measure they would support to make streets safer.
More than one in ten indicate that they frequently exceeded the speed limit on a highway in the past year and many Canadian passengers say they've felt unsafe because of speed (54 per cent) or have in the past asked a driver to slow down (53 per cent).
Less than half (48 per cent) of drivers report they've been ticketed for speeding.
Dangers on the road
Pedestrians believe that pedestrians on cell phones (65 per cent), pedestrians texting (63 per cent), drivers impaired by cannabis (64 per cent) and driving aggressively or texting while driving (57 per cent) are the top dangers on the road.
Six in 10 say the roads are safe for drivers and passengers in vehicles, while fewer find the roads safe for pedestrians (34 per cent) or motorcyclists (24 per cent). Only one in five say the roads are safe for cyclists, found the survey of 1,000 Canadian residents of legal driving age conducted from April 23 to 27, 2021.
"One injury, one fatality is one too many and we need to do everything we can as a society to keep people safe and save lives on our roads," says Valérie Lavoie, President and Chief Operating Officer, Desjardins General Insurance Group. "As Canada's largest financial cooperative, we know the importance of taking a collaborative approach to addressing road safety. It's why we're strong supporters of Vision Zero and have been working closely with Parachute to help keep all road users safe."