Worker was overwhelmed by muck at Lac des Iles Mine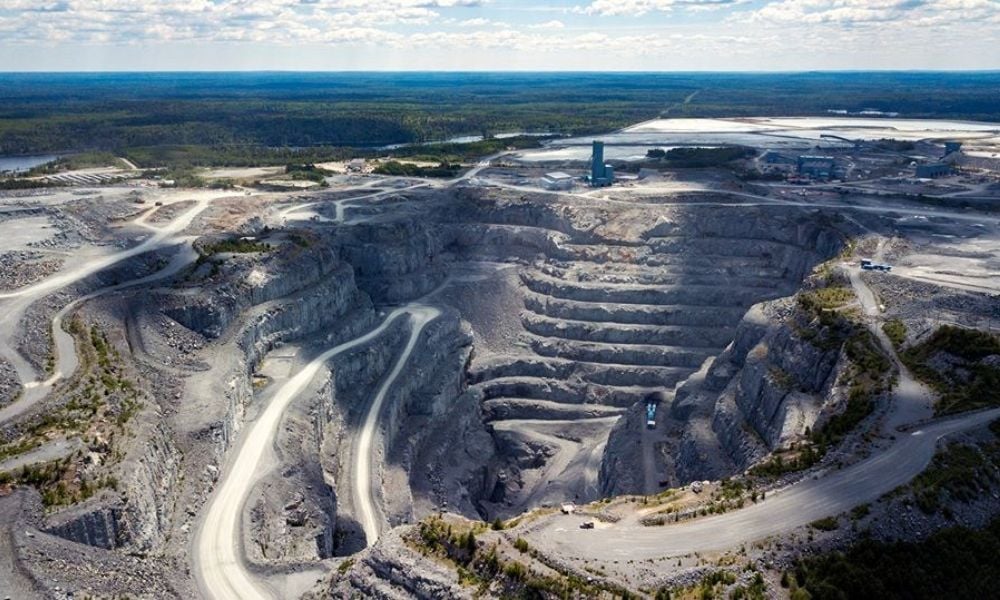 Two mining companies have been fined a combined $430,000 following a fatal workplace incident at the Lac des Iles Mine in Northwestern Ontario.
Impala Canada Ltd. was fined $300,000 and SCR Mines Technology (2013) Inc. was fined $130,000 after both companies pleaded guilty to failing to conduct an appropriate risk assessment.
The incident happened on May 27, 2020, when a worker was overwhelmed by blasted ore saturated with concrete and water that breached protective barriers at the base of a mining shaft used for ore and mining waste transfer.
A series of events led up to the incident. Impala Canada Ltd. had identified deterioration in an ore pass, a vertical underground opening used for ore transportation within the mine. The company hired SCR Mines Technology to repair the ore pass. SCR's rehabilitation process involved scaling the walls, installing ground support, and shotcreting the ore pass walls in six-foot vertical sections.
The tragedy occurred during the repair work when an unusual amount of shotcrete rebounded off the walls, and water collected on top of the muck. On the day of the accident, SCR initiated a muck drawdown, during which an SCR worker entered the loading pocket platform to remove lockout locks to evacuate additional muck. Unfortunately, the flow of muck was not controlled by the guillotine gate, causing the muck, saturated with shotcrete, to overwhelm the protective barriers and fatally injure the worker.
It was also revealed the Lac Des Iles Mine had an underground water management plan in place, but it did not include procedures to guard against the addition and accumulation of water in ore passes during repair activities.
Both companies failed to conduct a risk assessment that considered the location and placement of personnel during muck drawdown activities, which could pose a danger to workers. This failure violated section 25(1)(c) of the Occupational Health and Safety Act.
This tragic incident serves as a stark reminder of the need for comprehensive risk assessments in potentially hazardous environments. The fines imposed underscore the legal repercussions that companies may face for neglecting safety protocols and putting their workers at risk.