Firm claims cause of death was 'non-occupational'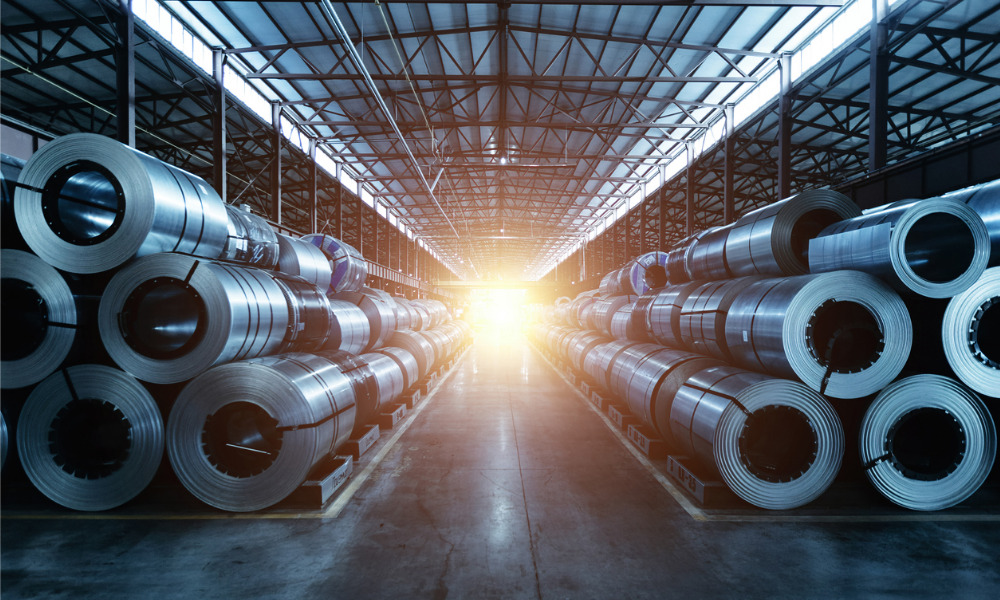 The Ontario Ministry of Labour, Training and Skills Development is investigating after a worker died while on the job at the Algoma Steel property in Sault Ste. Marie, Ont.
The worker was found unresponsive with fatal injuries on June 3 according to multiple reports citing the ministry.
"EMS transported the worker to the area hospital where he was pronounced deceased," according to Trell Huether, manager of issues management, media relations and correspondence at Ontario Ministry of Labour, Training and Skills Development, reported SooToday.
The worker worked for a company called Fountain Tire, according to a CBC report, citing a statement from Kalem McSween, Ministry of Labour spokesperson.
"An MLTSD inspector attended the scene and one order was issued," McSween said, according to a separate report from CTV News. "The ministry's investigation is ongoing."
Brenda Stenta, spokesperson for Algoma Steel, confirmed to CTV News "an employee of a supplier passed away while performing work" in the area of Algoma Steel's structural bay storage facility on Friday.
However, "results of the preliminary investigation showed the cause of death was non-occupational," she said.
Stenta also said that the order issued by the Ministry of Labour "was not issued to Algoma Steel."
Currently, the Ministry is also investigating an incident that happened on Monday morning at the site of the historic Flour Mill silos on Notre Dame Avenue in Sudbury. One person was in critical condition following a "serious industrial incident".
Earlier this month, a worker was found unresponsive at a worksite in Caledon, Ont. An initial investigation revealed that a man was hit by a heavy excavation truck and was pronounced dead at the scene, based on police reports.
Also, National Steel Car is currently under fire after the death of a third worker in two years at its facility on Kenilworth Avenue in Hamilton, Ont. The United Steelworkers Local 7135 called for a criminal negligence probe into the company.
"We are devastated and angry that there has been another preventable fatality at National Steel Car," said Frank Crowder, United Steelworkers Local 7135 president. "This amounts to criminal negligence and our union is calling for a criminal investigation."
Also, Quebec's safety regulator recently revealed the results of its investigation into the death of Martin Tremblay, a driver for construction firm Hamel Construction inc. The Commission des normes, de l'équité, de la santé et de la sécurité du travail (CNESST), found that – among other issues – lack of proper road engineering and signage, and lack of training, led to Tremblay's death.