Extendable arm of a truck came into contact with high-voltage lines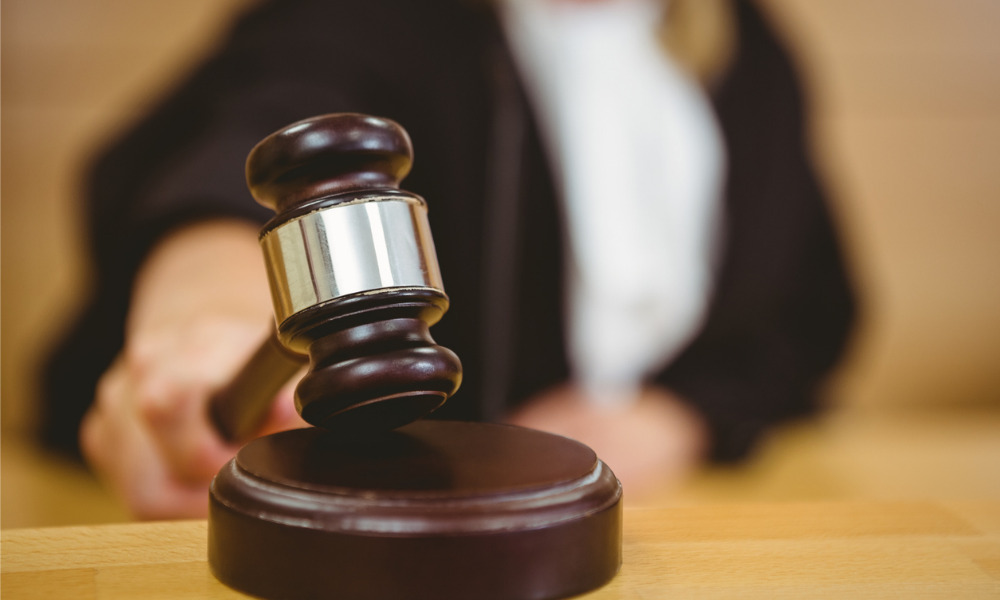 New Brunswick employer American Iron and Metal (AIM) Inc. has pleaded not guilty to a workplace safety violation stemming from an incident at its Point Lepreau nuclear plant late last year.
Lawyer Dawson Harrison appeared on behalf of the metal-recycling company and entered a not guilty plea to violating the Occupational Health and Safety Act, reported CBC. The incident happened on December 3, 2021, in Maces Bay. A boom, or an extendable arm, of a truck carrying recyclable materials came into contact with high-voltage lines.
Read more: Employer hit with hefty fine after worker dies from electrocution
"The voltage of the electricity and the available electrical current in regular businesses and homes has enough power to cause death by electrocution," according to the Canadian Centre for Occupational Health and Safety (CCOHS). "Even changing a light bulb without unplugging the lamp can be hazardous because coming in contact with the 'hot', 'energized' or 'live' part of the socket could kill a person."
No one was injured in the incident, reported CBC, citing WorkSafeNB spokesperson Laragh Dooley. A WorkSafeNB investigation into the incident started in December and ended on Feb. 25, 2022, and the charge stems from the findings of the investigation, according to Dooley.
WorkSafeNB did not issue a stop-work order regarding the incident. If found guilty, the company could face a maximum fine of $250,000.
The case has been adjourned until Nov. 25, when lawyers will discuss trial dates. Just this year, AIM also became the center of another workplace incident.
Read more: Worker, 60, dies after incident at recycling plant
In July, the New Brunswick coroner's office and WorkSafeNB started investigating the death of a 60-year-old man at the employer's recycling plant.
The Saint John Police Force responded to the incident at 145 Gateway Dr. around 1:30pm. AT on Thursday, June 30, and Richards was transported to the hospital for treatment. The worker, however, died the following day.
AIM has been the subject of safety concerns, following repeated blasts at the plant, reported CBC.
Here are some general safety tips for working with or near electricity, according to CCOHS:
Switch all tools OFF before connecting them to a power supply.
Disconnect and lockout the power supply before completing any maintenance work tasks or making adjustments.
Ensure tools are properly grounded or double-insulated. The grounded equipment must have an approved 3-wire cord with a 3-prong plug. This plug should be plugged in a properly grounded 3-pole outlet.
Test all tools for effective grounding with a continuity tester or a Ground Fault Circuit Interrupter (GFCI) before use.
Do not bypass the on/off switch and operate the tools by connecting and disconnecting the power cord.
Do not use electrical equipment in wet conditions or damp locations unless the equipment is connected to a GFCI.
Do not clean tools with flammable or toxic solvents.
Do not operate tools in an area containing explosive vapours or gases, unless they are intrinsically safe and only if you follow the manufacturer's guidelines.