National awards will recognize companies and superstar individuals for their commitment to health and safety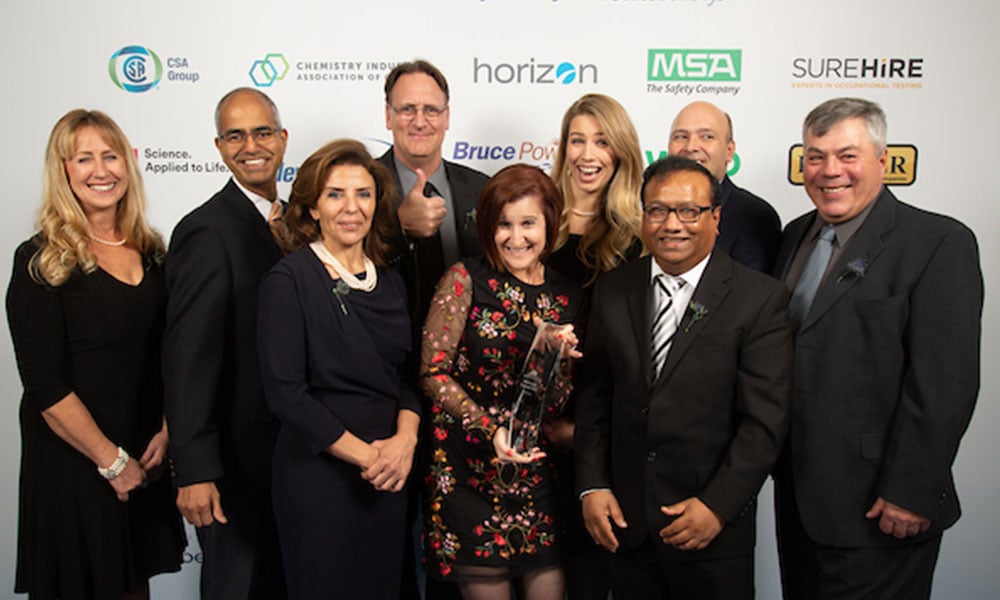 It's that time of year again – the Canada's Safest Employers Awards are back to celebrate the companies and safety professionals who have gone above and beyond over the past year.
Presented by Canadian Occupational Safety, the 10th annual Canada's Safest Employers Awards boasts 21 prestigious categories recognizing top employers in key industries from across Canada for their achievements, leadership and innovation in health and safety over the past year.
Nominations can be submitted via www.safestemployers.com until May 15.
Finalists will be announced on Canadian Occupational Safety and Canadian HR Reporter in August. Winners will be revealed live during the highly anticipated awards gala on October 22 in Toronto. Winners will also be profiled in the Canada's Safest Employers issue of Canadian Occupational Safety magazine.
Last year's winners including Jazz Aviation, Ontario Clean Water Agency, and Dexterra reflect upon their health and safety journey leading up to the awards.
The full list of categories is as follows:
EMPLOYER AWARDS
Canada's Best Health + Safety Culture Award
Canada's Safest Construction Employer
The Chemistry Industry Association of Canada Award for Canada's Safest Chemistry Employer
Canada's Safest Manufacturing Employer
Canada's Safest Oil & Gas Employer
Canada's Safest Mining & Natural Resources Employer
Canada's Safest Utilities and Electrical Employer
Canada's Safest Employer in Services Sector
Canada's Safest Public Sector/Non-Profit Employer
Canada's Safest Logistics and Supply Chain Employer – NEW!
Canada's Safest Public Transportation Employer – NEW!
Canada's Safest Employer for Young Workers
Best Wellness and Psychological Safety Program
Best Health, Safety and Environment Management Program – NEW!
Innovation in Industrial Hygiene Award – NEW!
Canada's Safest New Employer – NEW!
Most Innovative Use of Safety Technology – NEW!
INDIVIDUAL AWARDS
Safety Leader of the Year
CEO of the Year – NEW!
Rising Star of the Year – NEW!
VENDOR AWARD
Best Safety Industry Service Provider – NEW!