What are employers' obligations with regards to reporting, investigations?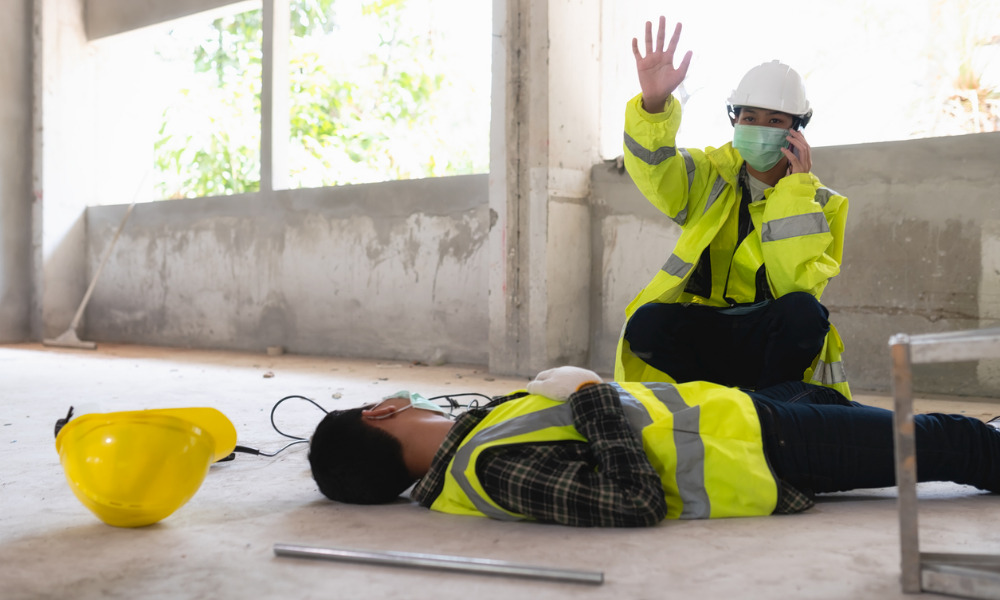 Previously, we have looked at how notices and reports compare in Alberta and Ontario. In this article, we shall be taking a look at reporting regulations and obligations in British Columbia.
When it comes to OHS regulations hierarchy, B.C. is a little different than any other province because the overarching Act regulating workplace safety is the Workers' Compensation Act (WCA). This provides the legal authority and framework for all of WorkSafeBC's activities – including their occupational health and safety activities (which is under Part 2 of the Act).
Part 2 is made up of eight parts and schedules, which are beefed up with supporting regulations (33 sections in total). Most of these additional regulations are hazard-based legal requirements which get their authority from the Act.
This is different to other provinces such as Ontario. In Ontario, the Workplace Safety and Insurance Act regulates compensation, while the Occupational Health and Safety Act covers health and safety requirements. These are two separate acts run by two separate agencies (the WSIB and the Ministry of Labour). In B.C. however, everything is under the WCA and run by WorkSafeBC.
Notices and reports in B.C. are covered in Division 10 (Part 2) of the Act. First and foremost, the employer must immediately notify WorkSafeBC (also referred to as "the Board") in the case of certain incidents. Policy Item P2-68-1 states that an employer must immediately notify the Board of the occurrence of the accident that:
(a) resulted in serious injury to or the death of a worker,
(b) involved a major structural failure or collapse of a building, bridge, tower, crane, hoist, temporary construction support system or excavation,
(c) involved the major release of a hazardous substance, or
(d) involved a fire or explosion that had a potential for causing serious injury to a worker, or
(e) was an incident required by regulation to be reported.
One of the first questions that arises is what is a serious injury? This can be open to interpretation. Additional clarity is added in the Act under first aid attendant responsibilities. For example, workers with injuries considered by the first aid attendant as being serious are deemed as being beyond the scope of the first aid training. "Basically, anything that is medically treated, or requires acute medical treatment is considered serious, and you need to report it," says Paul Belair, Corporate Director – Health and Safety, Equinox Gold.
The regulations also specify that employers are not allowed to interfere with the workers' right of reporting. Though this would seem evident, perhaps having it written down makes it all the more easier to follow.
Incident investigation
Once an incident has been reported, the employer then typically needs to conduct a preliminary investigation (section 71) and a full investigation (section 72) for any of the scenarios listed above, and "employers are further obligated to investigate an activity that gives rise to work requiring medical attention," says Belair.
The regulations state that an "investigation required under this Division must be carried out by persons knowledgeable about the type of work involved and, if they are reasonably available, with the participation of the employer or a representative of the employer and a worker representative."
"Basically, what [the Board] is looking for is immediately obtainable information that you would use to mitigate the immediate causes without delay," says Belair. And then they want a more in-depth investigation, where you would be gathering witness statements, interviews with people involved, maybe off-site engineering analysis, etc.
Preliminary investigations must be completed within 48 hours of the incident and provided to the Board, and the joint health and safety committee (or health and safety rep if there is no JHSC). A full investigation report must be done within 30 days of the incident and shared with the Board and the JHSC.
WorkSafeBC has an online system for reporting, and a 24 hour call centre.
Section 72 of the regulations state that "following the full investigation, the employer must, without undue delay, undertake any corrective action determined to be necessary."
Broadly, Belair says that there are two pieces to these regulations. "One of the pieces is to first and foremost prevent recurrences," he says, "with this very prescriptive process of investigation." The other piece is the compensation side of things. While there is a moral obligation and fiduciary responsibilities to protect employees, there is also a business aspect to it. "These are events that are causing harm and hurt, but they're also causing cost," says Belair. Aside from ensuring compliance, there is a real financial incentive for employers to respect rules and regulations, notably around reporting.