$3.5 million funding provides 78 power stretchers, 65 power loaders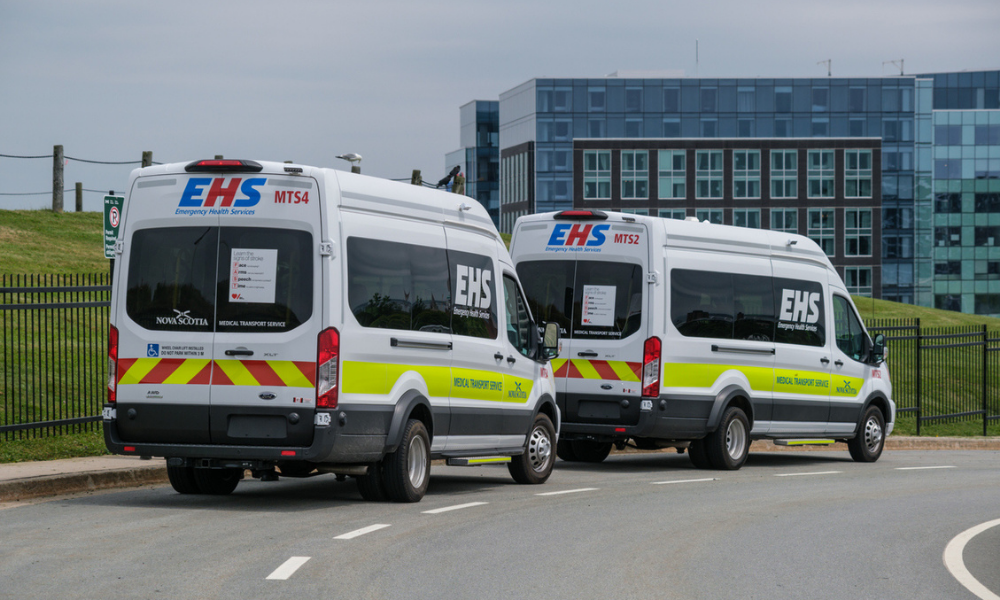 Nova Scotia is completing its $8.5 million three-year investment to upgrade and make ambulances in the province safer for paramedics and patients.
The government is making a $3.5 million purchase of 78 power stretchers and 65 power loaders. With this, all Emergency Health Services (EHS) ambulances and patient transfer units will be outfitted with this modern technology by the end of the year.
"Nova Scotians should be able to count on our emergency medical system for urgent care and much, much more," said Michelle Thompson, minister of health and wellness. "This new technology will help paramedics provide life-saving medical treatment anytime, anywhere, and make the experience safer and more comfortable for patients."
The equipment will be delivered over the next six weeks from the manufacturer, Stryker Canada, and the stretchers will be added to vehicles immediately.
"Stryker is pleased to support the people of Nova Scotia and the lifesaving teams who care for them, as together we continue to navigate the complexity and challenges of the COVID-19 pandemic," said Lindsay Williams, vice-president and managing director, Stryker Canada.
Loaders will be installed during planned vehicle maintenance between now and the end of the year to ensure there is no disruption to patient care, according to the government.
"In my 27-year career, I have seen many advancements in the paramedicine field, but I would say that the introduction of power loaders and power stretchers is the single most significant improvement to our practice," said Shelley Moore, a New Glasgow paramedic.
Power stretchers and power loaders allow patients to be lifted into ambulances with the push of a button.
"This tool has drastically decreased lifting and lowering injuries among paramedics and careers will be extended by many years with this initiative. Just knowing there is a power load system in the ambulance relieves a lot of worries for paramedics."
Previously, New Brunswick expanded its advanced care paramedic (ACP) program to allow those certified to use their full scope of practice when responding to a call. Earlier, Alberta provided a total of $1.48 million to four non-profit organizations and seven researchers through the Supporting Psychological Health in First Responders program.
Nova Scotia's purchase completes the upgrade that began in 2019. To date, 86 ambulances have been outfitted with power stretchers and loaders.
There are 150 emergency ambulances and 15 patient transfer units in the EHS fleet staffed by 1,150 paramedics and 45 transport operators. EHS paramedics respond to about 180,000 calls every year for emergencies and patient transfers, according to the government.
In March 2021, the federal government and Nova Scotia announced a joint investment of more than $19.1 million in combined funding for six projects that will renovate and rehabilitate several hospitals and medical facilities in the province to improve COVID-19 safety measures.