Maximum penalty set at $4.5 million after COVID outbreak killed one staff member and eight residents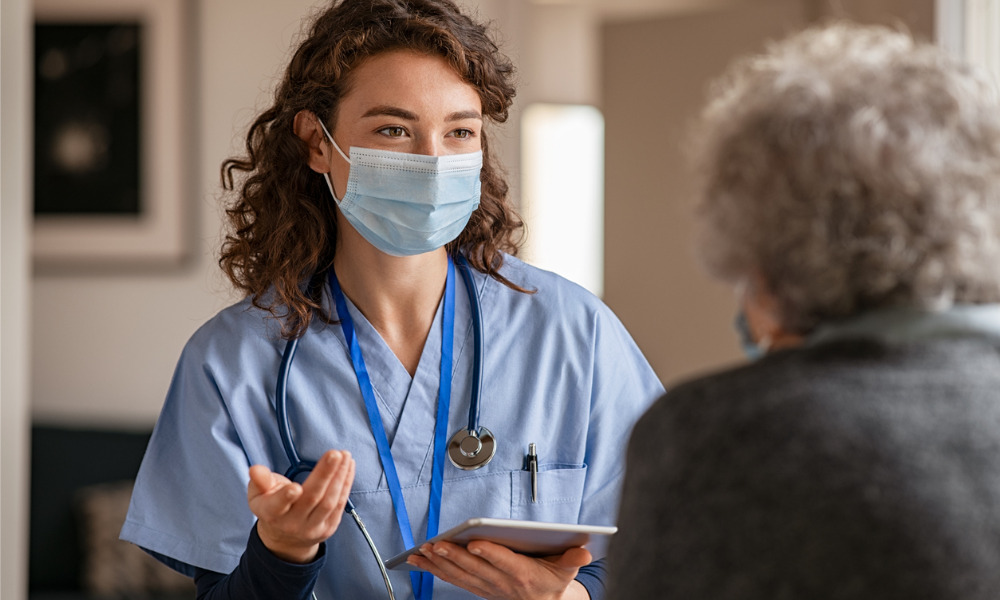 In an unprecedented move, the Ontario Ministry of Labour has charged Sharon Farms & Enterprises, Ltd. – the organization which runs Kensington Village, a nursing home in London – under the Occupational Health and Safety Act.
The nursing home has been charged after a COVID-19 outbreak last year left one staff member dead. Eight residents also died.
The nurse who died, Brian Beattie, was the first nurse to die from COVID-19 in Ontario, according to the Ontario Nurses Association (ONA).
The charges were quietly laid on Sep 2. But were only revealed a few days ago in a news release.
The charges in Provincial Offences Court are apparently the first time the provincial government has taken enforcement action against a Long-Term Care (LTC) home since the start of the pandemic, reports the Globe and Mail.
The Ministry of Labour has laid three charges against Kensington Village:
Failing to provide one or more written notices of occupational illness to a director;
Failing to provide information, instruction and supervision to a worker or workers to protect their health or safety;
And knowingly furnishing an inspector with false information.
If convicted, the maximum penalty for each offence is $1.5 million. The case will next be in court on Dec. 6.
Changes
COVID-19 has killed 13 employees and thousands of residents.
Last year, the military inspected Ontario's LTC over two weeks amid mass outbreaks in the province's nursing homes. Following the inspection, the province received a report from the Canadian Armed Forces (CAF), with premier Doug Ford describing the contents as "gut-wrenching" and "horrific."
There were notably issues around adequate PPE and understaffing – in one instance a registered nurse (RN) was assigned 200 patients.
In a news conference last week led by Rod Phillips, Long-Term Care Minister, the provincial government announced that it would be strengthening the oversight of Ontario's nursing homes.
The government plans to introduce new accountability legislation:
"What we will see is a different culture in terms of enforcement […] We want to get ahead of problems," said Phillips.
The government announced that it would be spending around $20 million to hire almost 200 additional LTC inspectors by Fall 2022. The province currently has 156 inspectors. Phillips also announced that the government would also strengthen unannounced inspections as part of the new plan.
"These measures will help us better identify and resolve problems, increase enforcement and ensure that residents are kept safe," said Phillips.