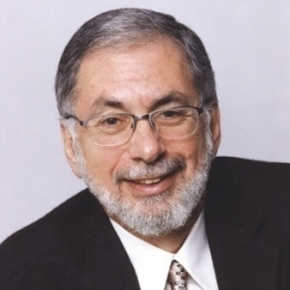 The head of the committee that reviewed and made recommendations on the financial viability of Ontario's workers' compensation board expressed doubts his committee's report will get attention anytime soon, in light of the on-going leadership change in the provincial government.
"I can't tell you what will happen to my report, but what I can tell you is that governments going through leadership change are not the kind of governments to pick-up on a report and try to do something constructive with it," said labour law expert Harry Arthurs, referring to the leadership change taking place within Ontario's ruling Liberal Party following Premier Dalton McGuinty's resignation.

Arthurs authored the report,Funding Fairness: A Report on Ontario's Workplace Safety and In surance System. He was the keynote speaker at the International Symposium on the Challenges of Workplace Injury Prevention through Financial Incentives hosted by Toronto-based research firm Institute for Work and Health (IWH).

The symposium discussed in detail the topic of experience rating — an incentive program workers' compensation boards use to reward companies with a good safety record through premium rebates and penalizes those with poor safety performance through surcharges.

In his keynote, Arthurs outlined some of his committee's recommendations on the issue of experience rating by the Workplace Safety and Insurance Board (WSIB), which he said was based on inputs from a public consultation he held during the review process.

Among those recommendations include taking proactive steps to detect abuses to the experience rating system, disqualification from the experience-rating program for employers caught in abusive practices, and imposing "quasi-criminal" consequences to abusers.

Arthurs also recommended changing the metrics on evaluating companies for experience rating. Instead of looking at cost and claims, the board should look at actual incidents, as well as the employer's accident reduction and return-to-work performance.

He said financial incentives, such as experience rating, produce both positive and negative behaviours. In light of the negative consequences of experience rating, the WSIB should use all tools available to prevent abuse, or if those are inadequate, new tools must be provided to the board.
"The stories from injured workers prompted me to say, 'let's take a closer look at the (experience rating) system," Arthurs said. "We have to make sure the system is helping people, not harming them."

Many of the accounts from injured workers were around alleged claims suppression by certain employers, Arthurs said. Claims suppression happens when an employer discourages or prevents an injured worker from reporting the injury and filing a claim with the WSIB, in an effort to maintain a clean safety record and collect premium rebates.

Arthurs, pointed out, however that most of the evidence on claims suppression and other experience rating abuses were anecdotal, based on narrations of workers and worker advocates who have witnessed or experienced. During the public consultation for the funding review, he said he heard between 50 and 60 accounts from workers who said "in great convincing detail" that their employers are engaging in claims suppression.

"I believe those people, but what I don't know is if they are the only ones or whether it's just the tip of the iceberg. I don't know that," said Arthurs. He stressed the need for more evidence and deeper study on the effectiveness and possible abuses to the experience rating system.

Current available evidence on both the positive and negative effects of experience rating is insufficient to draw a conclusion and make a decision to either abolish or redesign the experience rating system, Arthurs said.

He recommended the WSIB conduct a controlled experiment to redesign the experience rating system and apply that to just for one sector or industry of a significant size, and monitor the program over a period of time to test for its success in preventing abuses, reducing injuries and increasing return-to-work.

"The anecdotal (evidence), though heart-wrenching, is not sufficient to rebuild a complex system involving billions of dollars, but an experiment over three, four or five years will be the best evidence we are going to have," Arthur said.

IWH symposium attendees also heard from an injured worker advocate, who cited even more true stories about experience rating abuses.

Marion Endicott, community and legal advisor for Injured Workers' Consultants based in Toronto, said Ontario's experience rating system undermines the very essence of the workers' compensation system.

"The board knows that at the very least, experience rating produces some level of harm to injured workers, increased danger in workplaces, inequity amongst employers, and contradictions with the fundamental principles of the system," Endicott said.

She echoed Arthurs call for more scientific research on experience rating to corroborate what has been reported by workers through testimonies, but said this may prove challenging because experience rating is not a particularly hot topic among researchers or those who provide the funds for research.

"Injured workers are not generally connected to funding or academic communities to help generate interest," said Endicott. "How are they to identify what needs to be studied?"

The injured worker advocate also pointed out experience rating effectively forces injured workers to return to work early after an injury.

In the context of experience rating, once a worker is injured in Ontario, he or she becomes a "clear and present risk" for the employer.

"A surcharge based on the cost of the claim can take a hefty bite out of the profit of a business," Endicott said. "Even the most friendly, helpful employer is forced to take action — not on health and safety — but on the worker."

On the other hand, she added, a rebate is "pure profit."

"But to get that rebate, the risk must be managed."

In the last 20 years, the WSIB has made a net payout of $2.7 billion in employer rebates, according to Endicott.

The two-day IWH symposium on financial incentives for workplace injury prevention was held in Toronto on Nov. 29.