Profession is among the most dangerous occupations in Canada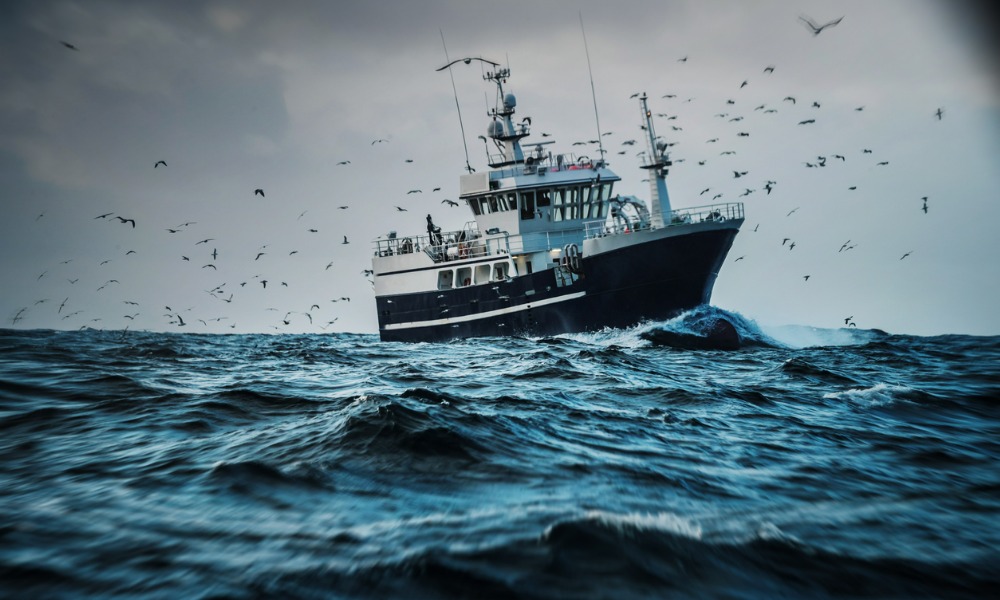 More than 100,000 fishing-related deaths occur each year globally, and nearly 300 fishers die each day according to a report from the FISH Safety Foundation (FSF) commissioned by The Pew Charitable Trusts.
The report looked at 30 regional and national sectors across the globe and says the 100,000 deaths is a conservative estimate and is likely even higher.
"While fishing can be inherently risky, the harsh reality is that many of these deaths were and are avoidable," says Peter Horn, a project director with Pew's international fisheries project.
Unreported and unregulated (IUU) fishing is one significant driver of these deaths, particularly as the demand for fish protein increases globally, according to the report.
"With 3 billion people reliant on seafood and the demand expected to rise, stronger policies are urgently needed to keep fishers safe, including ones that address the true drivers of these deaths," says Horn.
Read more: Industy's high death rate 'unacceptable' and 'preventable'
Industrial illegal operators cut corners and ignore safety rules while contributing to the overexploitation of highly profitable catch, noted Pew. This in turn drives what has been identified as "IUU by necessity," in which small-scale, artisanal fishers are driven to break rules or take part in unregulated, dangerous activities because it is harder to find fish.
"A lack of transparency in the fishing industry endangers lives by obscuring the full picture of what occurs on vessels or at fishing grounds, making it difficult for governments to set effective policies to improve safety," says Eric Holliday, chief executive of FSF. He is calling on governments to improve data collection to create a clearer picture of fishing mortality rates.
Read more: Crew of fishing vessel that sank likely did not know vessel's actual safe operating limits: Report
Fishing to be the most dangerous occupation in the world, with an average fatality rate of 15.96 deaths per 100,000 workers, according to a 2021 report from safety consultancy Arinite, and the numbers are even higher in Canada.
Canada
There are 27.32 fatal occupational injuries per 100,000 workers in the Canadian fishing industry.
From 2011 to 2019, the Transportation Safety Board of Canada (TSB) conducted 30 commercial fishing–related investigations where recurring unsafe conditions were identified. During that period, TSB recorded 91 fishing-related fatalities resulting from 66 fishing accidents.
"The two most common reasons for fatalities were falling overboard and problems with vessel stability," according to TSB.
Read more: New Brunswick to mandate PFDs or life jackets on fishing vessels
The use of personal flotation devices (PFDs) could not be ascertained in about 77 per cent of the fatalities. And in 44 per cent of the fatalities, authorities did not receive any emergency signal.
Recently, New Brunswick introduced amendments to the Occupational Health and Safety Act to make it mandatory for workers to wear personal flotation devices or life jackets while on fishing vessels. British Columbia did the same thing in 2019.