Various cancers, heart injuries assumed to have occurred on the job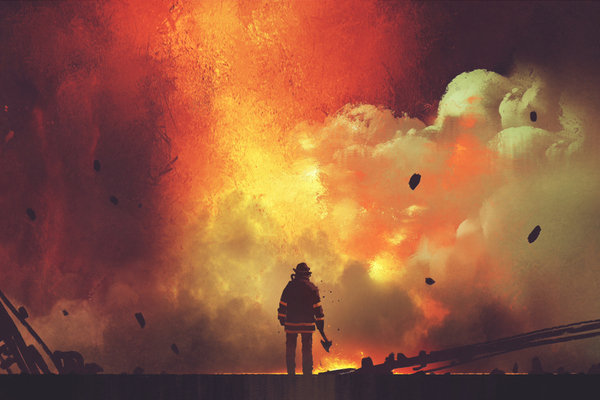 As of Jan. 1, Prince Edward Island firefighters and fire inspectors will have presumptive coverage for specific types of cancer and heart injuries as a result of amendments to the Workers Compensation Act.
"This coverage will offer much needed care to many firefighters who may encounter serious health problems resulting from the valuable work they did to protect their communities," said Stuart Affleck, chair of the Workers Compensation Board. "The legislative and regulatory changes ensure that if a firefighter or fire inspector develops specific diseases or heart injury, it will be presumed that it is work related."
Eligible firefighters include fire inspectors and full-time, part-time and volunteer firefighters who are members of a fire department or brigade.
"Our hope is that no firefighter suffers from cancer, especially one that is related to their service," said Gerard McMahon, president of the PEI Firefighters Association. "However, thanks to the PEI government, this new legislation gives us peace of mind that if a firefighter is diagnosed with a prescribed cancer and meets service criteria, they will be eligible for WCB benefits."
The presumptive coverage is based on the following principles:
•Specified injuries or diseases are presumed to be work-related.
•Presumption would apply to firefighters who experience a heart injury (such as heart attack, cardiac arrest or arrhythmia) within 24 hours of responding to an emergency
•Presumption would apply to specific types of cancers, provided the firefighter had been exposed to the hazards of a fire over the minimum cumulative period of employment.
The following primary site cancers are included in the presumption: brain, bladder, colorectal, esophageal, leukemia, lung, kidney, non-Hodgkin, testicular, ureter, breast multiple myeloma, prostate and skin.
For primary site lung cancer, the presumption applies only if the firefighter has been a non-smoker for 10 consecutive years prior to the initial diagnosis.