Passenger also killed with reports suggesting plane carried marriage proposal banner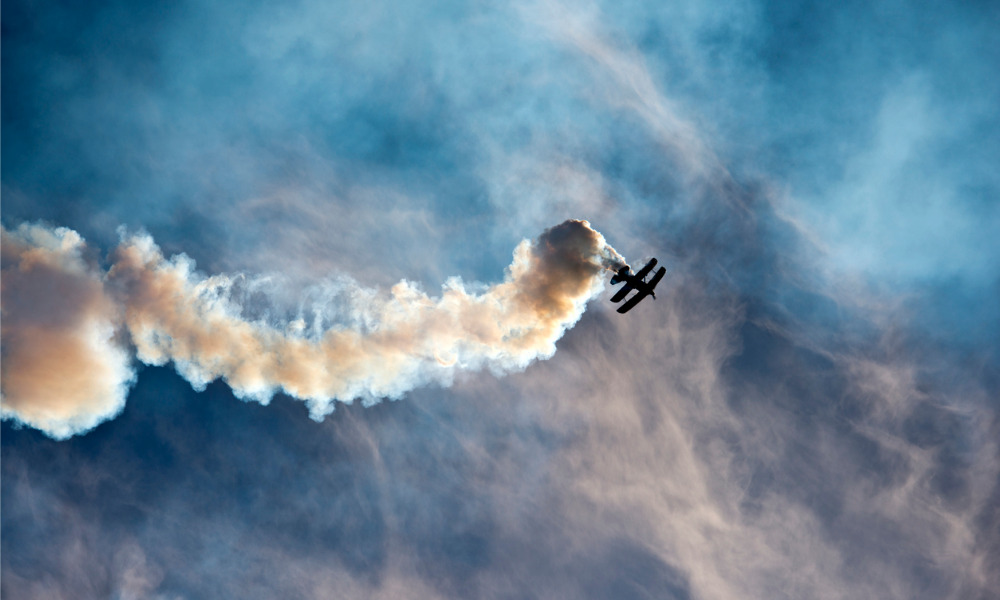 A pilot was badly injured during a plane crash in Montreal's Dieppe Park on Saturday, according to a number of local sources.
The pilot, who has since been identified as Gian Piero Ciambella, was taken to hospital following the crash. According to ICI Radio-Canada, he is still in hospital.
A spokesperson for SPVM, Montreal's police service, confirmed that a passenger on board the plane had been killed during the crash.
The crash happened around 6pm on October 2 near the Concorde Bridge in Montreal's Ile-Sainte Helene where a music festival was taking place. No one at the festival was injured.
Ciambella has been described as a seasoned pilot by Paul Fréchette, pilot and former inspector with the Transportation Safety Board of Canada (TSB) in an interview with ICI RDI.
At the time of the crash, Ciambella was working for Aerogram, an aerial advertising company which specializes in skywriting and flying banners.
Reports indicate that local witnesses saw a banner flying on the back of the plane which seemed to be a marriage proposal.
The banner, which apparently read "will you marry me" has yet to be recovered; it is believed to have fallen into the St-Lawrence River shortly before the crash.
Investigation
TSB has sent a group of investigators to the scene to understand the circumstances of the crash, which remain hazy.
TSB has been working alongside the SPVM and the Commission des normes, de l'équité, de la santé et de la sécurité du travail (CNESST) – the organization which administers Quebec's workplace health and safety plan – to uncover more information.
A spokesperson for TSB, Chris Krepski, said that the investigators had yet to uncover the cause of the accident but that the authorities had received information indicating that there were potential problems with the plane's engine.
"We are looking to speak to the pilot when possible," said Krepski to the Canadian Press, "we haven't ruled out anything yet."
Further reports say that the remains of the aircraft, which caused a fire on impact, have been sent to a lab in Ottawa for further study. Krepski also says that TSB has requested access to control command radar data.
Ciambella' s plane, which was a Cessna 172, is "probably the single most common light plane flying in North America, perhaps the world," said retired Transport Canada flight safety official Jock Williams to the Montreal Gazette.
"But it won't fly with no engine. So if the plane was towing a banner, and the engine was the cause of the problem, it's going to come (down) rapidly. It wouldn't be out of control; you can still fly, steer and glide. But you can only go so far."