Employer must pay five-figure sum after employee became trapped under truck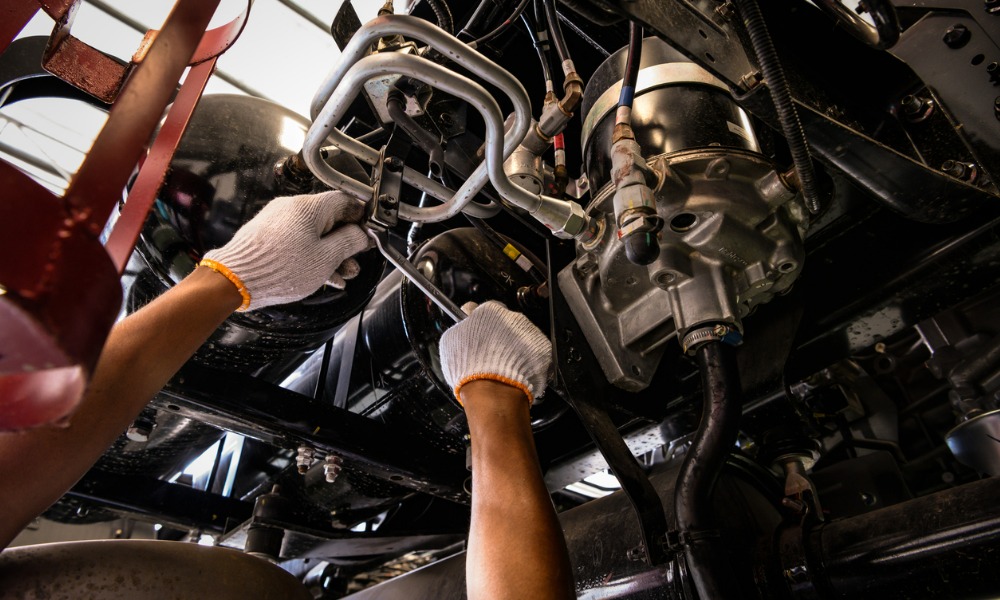 Alberta employer Amyotte's Plumbing & Heating Ltd. has been fined $170,000 – inclusive of a 20 per cent victim fine surcharge – after one of its workers was fatally injured in the workplace.
The incident happened on Sept. 20, 2019, in Edmonton.
While servicing a parked vacuum truck, a mechanic elevated the rear of the truck using a bottle jack and jack stands. After completing the work, the mechanic tried to lower the rear of the truck back down. While doing so, the mechanic became lodged between the floor and bumper of the truck and was fatally injured.
Amyotte's Plumbing & Heating pleaded guilty to contravening Section 261 of the Occupational Health and Safety Code, or failing to ensure that if elevated parts of powered mobile equipment were being maintained or repaired by workers, the parts and the powered mobile equipment were securely blocked in place and could not move accidently.
The employer was also placed under two years of enhanced regulatory supervision.
All other charges were withdrawn.
Previously, British Columbia employer The Blue Goose Cattle Company Ltd. was fined $26,813.12 for health and safety violations with its use of a tractor in its Ashcroft worksite. WorkSafeBC inspected the employer's ranch and found a tractor regularly used by workers that did not have a seatbelt. The tractor also had damage to the seat, the shroud attached to the rollover protective structure (ROPS), the access step, and the rear wheel fender.
Also, a 38-year-old construction worker died after getting struck by a cement truck while on the job in Ontario. The incident happened on May 25 near the area of Eglinton Avenue West and Allen Road in Toronto. The deceased was working at the job site while a 36-year-old man was maneuvering the truck and hit the first worker.
Last month, a coroner's inquest jury in Ontario that looked into the death of a Sudbury dump truck driver five years ago recommended "best practice" protocols for truck drivers who get out of their vehicles to check their vehicles. The jury noted that dump truck operators who get out of their vehicles should first lower the dump box and then engage the brakes. They then should position wheel "chocks" or blocks in appropriate locations, and avoid putting themselves between tire and/or axles.