A compelling new report from Mister Safety Shoes explains why workplace falls are some of the most preventable injuries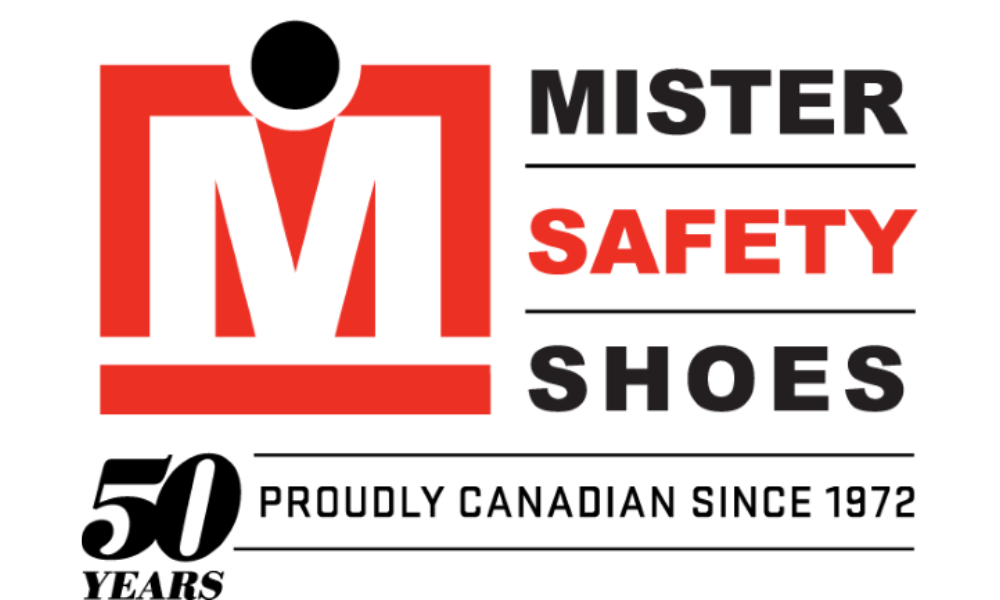 This article was produced in partnership with Mister Safety Shoes.
Over 42,000 Canadian workers are injured on the job each year because of falls, according to the Canadian Centre for Occupational Health and Safety. Two thirds of these falls (66 per cent) are due to ground-level slips while just over one-third (34 per cent) are falls from ladders, stairs, roofs, and other height-related conditions. Often these injuries occur despite employees following established safety equipment procedures.
Slips, trips, and falls (STFs) in the workplace can lead to extended time away from work, reductions in productivity, and can amount to as much as $59,000 per injury. A report from Ontario's Workplace Safety and Insurance Board says that with a profit margin of 5 per cent, "the sales and services required to cover the cost of one injury equals $1.2 million."
Download Creating a Slip, Trip and Fall Safety Plan for Your Workplace now, and plan for a safer tomorrow.
A new white paper published by Mister Safety Shoes explains how workplace leaders can reduce STFs by putting the right procedures in place. Creating a Slip, Trip and Fall Safety Plan for Your Workplace offers a comprehensive look at the current data surrounding workplace STF injuries and outlines the important role a 360-degree plan plays in maintaining safety.
Under the Occupational Health and Safety Act (OHSA), employers have a duty to provide information and supervision to workers, advise them about hazards in the workplace, and notify the Ministry of Labour inspectors of any critical injuries or fatalities on the job. Employers with six or more regularly employed workers are required to develop and enforce an occupational health and safety policy and program.
Daren Roth, Health and Safety Manager at Axiom Industrial Solutions estimates STFs represented 40 per cent of reported incidents at the companies he's worked for in the past.
"In my first position in health and safety at a company with over 1,000 workers, 160 Form 7s were filed per year," he says. Roth says that with team training and good communication among workers, senior management, supervisors, and joint health and safety committees, the company was able to reduce workplace injuries to just 14 per year. Roth says the key to achieving this level of success is a top-down commitment to change, and company-wide involvement in all areas of the injury prevention puzzle.
"Small incremental changes that build on each other are an important part of it," says Roth, "as is having the most senior person buy into your plan."
Paul McAtamney, H&S Field Manager at Safety First says injury prevention comes down to education. "I see trades that are great, where there's been great training, and then I see something totally different."
McAtemney points to situations where, for example, the law says employees working above three metres must be harnessed or tied off, and yet this rule often goes ignored. He also says he's quick to draw employee attention to compromised personal protective equipment that often includes worn out footwear.
"I see a lot of boots that have gone beyond lifespan," he says. "I tell them if I can see the toe cap, it' time for a new pair."
In their white paper, Mister Safety Shoes lists eight actionable recommendations workplace managers and leaders can incorporate into an effective health and safety plan built to minimize STF hazards and prevent serious accidents. Precautions include the identification of areas where snow, ice, and other slippery conditions can occur so these areas can be kept clear, and an understanding of the impact "transition zones" can have on STF hazards.