'This will promote a healthier, safer environment for patients and staff'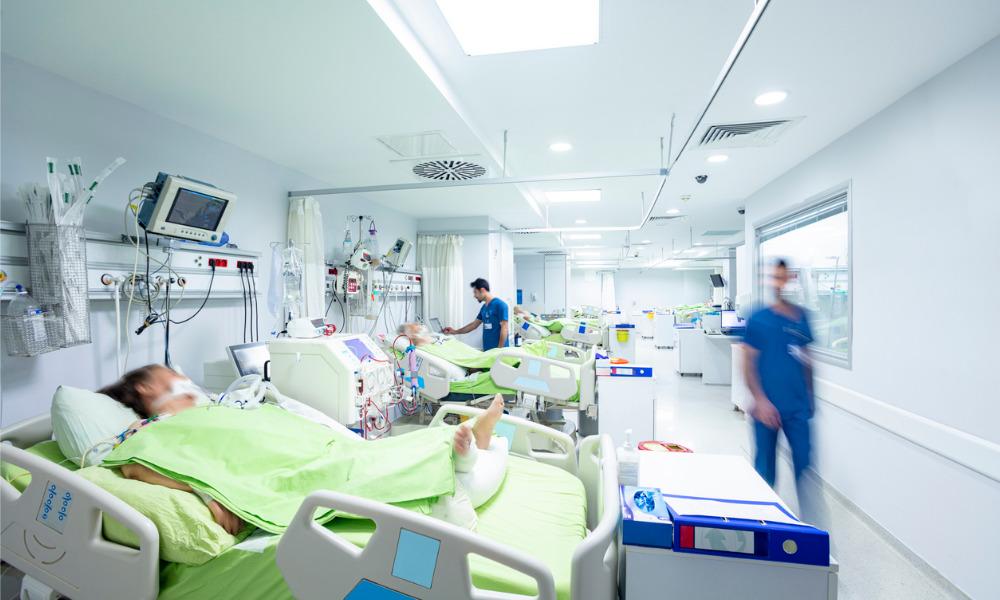 The federal government and Nova Scotia are investing more than $19.1 million in combined funding for six projects that will renovate and rehabilitate several hospitals and medical facilities in the province to improve COVID-19 safety measures.
"The Government of Canada is taking strong and quick action to protect the health and safety of all Canadians, to stabilize our economy, and to support communities across Canada. The repairs and rehabilitations to several hospital and medical facilities will promote a healthier, safer environment for patients and staff. Canada's infrastructure plan invests in thousands of projects, creates jobs across the country, and builds cleaner, more inclusive communities," said Andy Fillmore, parliamentary secretary to the minister of infrastructure and communities.
The federal government is providing more than $15.3 million dollars for the projects through the COVID-19 Resilience Stream of the Investing in the Canada Infrastructure Program, with the Nova Scotia government shouldering the remaining $3.8 million.
One of the hospitals that will be improved is the IWK Hospital in Halifax, where upgrades will include new cooling systems and a replacement of two electrical transformers in the Children's Building. These improvements will enhance hospital safety for staff and visitors by keeping the indoor temperature at an acceptable level and reducing operational failures, according to the federal government. Three other projects will be done for the hospital.
Meanwhile, there will be an expansion and upgrading of hospital emergency department supplementary spaces at Charles V Keating Emergency and Trauma Centre. Queen Elizabeth II Health Sciences Centre will see window renovations and replacement of fire booster pump supply and service lines, among others.
"The health of our province depends on the health of our people. Infrastructure projects like this are about more than construction as they help enhance Nova Scotians' access to care, and help with the retention and recruitment of health care professionals," said Zach Churchill, Nova Scotia's minister of health and wellness. "Through this federal and provincial funding, as well as through other health care projects across the province, we have an opportunity to rethink and rebuild the way we deliver health care."
Nearly nine in 10 (88 per cent) of Canadians agree that there's a need to improve the capacity of the health care system, be it through more beds, personal protective equipment, medical staff, or hospitals and clinics, according to a study released in November 2020.
Design
The World Health Organization also emphasized the importance of how hospitals are designed for their users.